Who is Dominique Boxley? Detail About Her Married Life And Husband
One of the easiest ways to stardom is by being linked with celebrities. Having a connection with stars makes you on headline for whatever you do, just like Dominique Boxley. She is a celebrity spouse who grabbed attention for tying the knot with music review blogger Anthony Fantano.
So, what is Boxley doing currently? How is her married life going on? What about personal life? Know everything below:
Who Is Dominique Boxley?
Boxley came into the spotlight after tying the knot with Anthony Fantano. The celebrity spouse has kept every of her personal details away from the media. So, her professional career and current life are not known in the media.
Boxley once appeared on YouTube video, 10 Love Songs We Love. The video was uploaded on Valentine's Day of 2010. This was the first time when the internet personality addressed his relationship and introduced her as his girlfriend.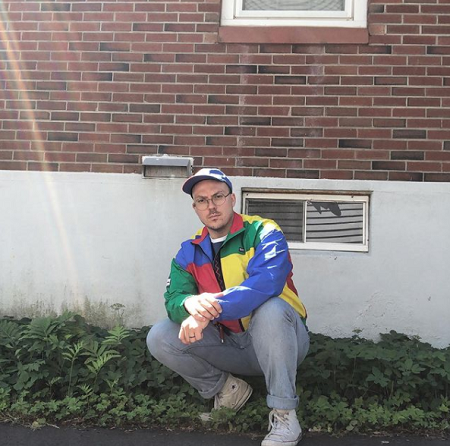 However, on the other side, her husband is a famous American music critic, journalist, producer, and internet personality. Her partner is recognized as the internet's busiest music nerd. He is a YouTuber who began YouTube journey with channel theneedledrop on 21st January 2009.
Do you know Fantano was not into musical career? Actually, he wanted to be a cartoonist. The Animated series The Simpsons inspired him to be a cartoonist. However, later things changed, and he became the director of the music at a radio state in Southern Connecticut State University by 2007.
How Is The Couple's Marital Life Going On?
Boxley and her husband, Fantano, are quite secretive regarding their personal life. The pair has not disclosed much about their relationship. But, we have traced information about them.
As per sources, the couple met online back in the late 2000s. The couple shares the same taste for music, they soon started being close and planned for the first date.
As Fantano was busy with his hectic work schedule, he reached the date around half-hour late. Remembering the moment, the YouTuber claimed miscommunication as the reason behind being late. However, Things went perfectly!
The couple traveled to Hershey, Pennsylvania, for their first trip. The duo even visited Las Vegas, where they won more than $300 in gambling. They even started living together in New England.
Just like every good day comes with rough days, Boxley and Fantano also went through hardships. They faced a family problem together and were also not financially strong. (Jordan-anwar) They even lived in a crowded apartment.
Love is staying together and facing hardships together, just like the beautiful pair. After dating for a long time, reports confirmed that they got married in the mid-2010s. The secretive couple did not reveal anything about their ceremony.
Are They Still Together?
As Boxley and Fantano are too secretive and rarely make public appearances, many assumed that the couple might have broken up. But, guys, they are still happily together.
On 14th February 2018, Fantano took his YouTube to clear up the allegations. In the video, he cleared the allegations and claimed that he and his wife are together.
He said:
We've been just been relationship wise just kind of under the radar because our privacy is important, but you know my online show is about my opinions on music it's not how my marriage.
Many sources reported that they lead a low-key profile to avoid people's unnecessary comments on interracial marriage.
SEE: Actress, Singer, And Influencer Lauren Giraldo: Age, Height, Boyfriend, Net Worth, And Social Media