Who is American Idol's Zareh Isa? 'Idol' Alum Nadia Turner's Daughter Biography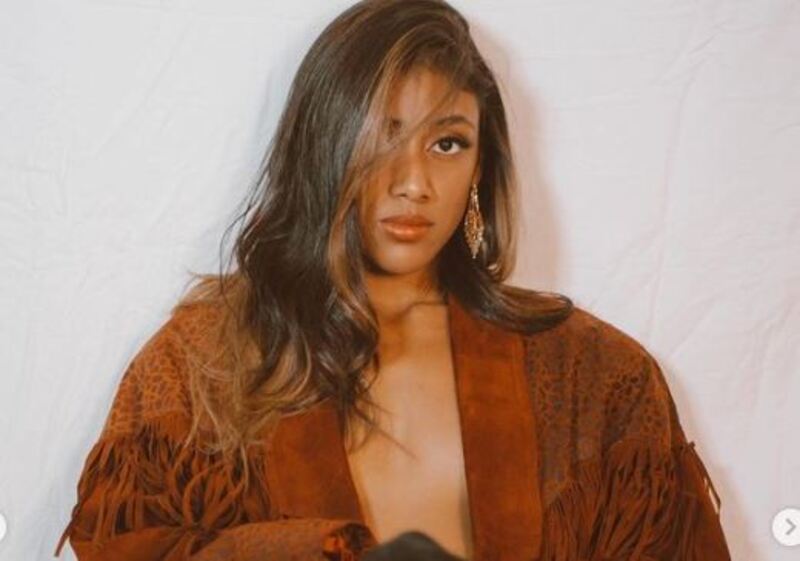 Zareh Isa is a Los Angeles-based stylist by profession. More than that, she is a singer, and musician, who recently received overnight fame after she auditioned for season 20 of American Idol. Not only that, she is more popular as the daughter of Nadia Turner, a former American Idol contestant.
Zareh decided to follow in her mother's footsteps and audition for the American Idol. But she thought of giving a surprise to her mother. Read the article to know how she surprised her mother Nadia.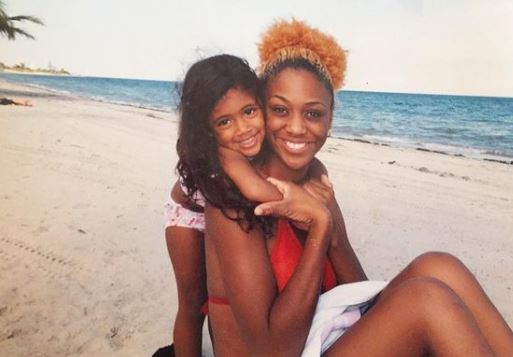 Zareh Isa Age, Family, and Childhood
Zareh was born on December 27, 1999, in Los Angeles, California. She is 22 years old as of 2022. She is the daughter of Nadia Turner but the details about her father is still unknown.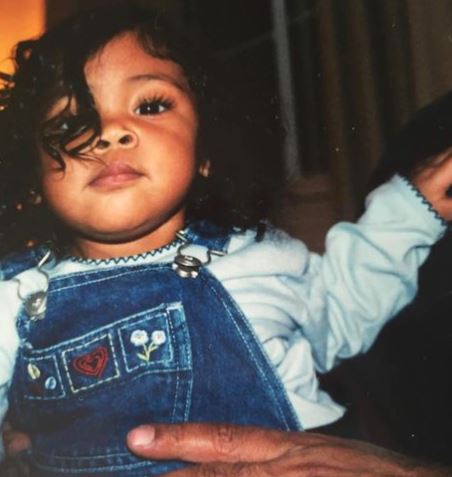 Zareh is a fashion stylist and currently works at a clothing brand called Camilla in Los Angeles. It is popular for designing kaftans, tees, pants, swimwear, accessories, and kitchenware.
Who is her mother Nadia?
Zareh Isa's mother Nadia Turner is an American singer, songwriter, actress and radio/television personality who became popular as a former contestant at American Idol season 4. She also reached the top 10 and finished 8th in the competition.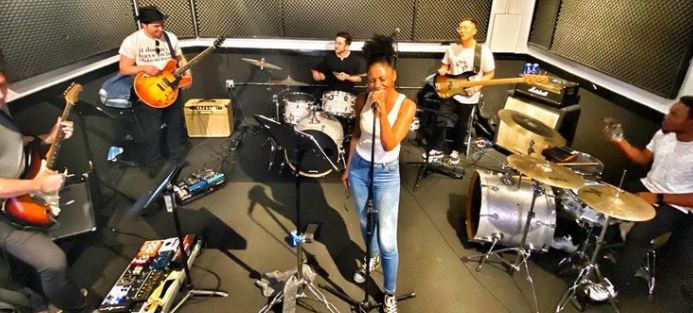 Nadia currently performs with her band named Nadia Turner & The Sön Kings. She is often seen doing gigs and shows in different places. Besides, she has also released some songs.
Audition at the American Idol; Why was her mother surprised?
The American Stylist recently surprised her mother Nadia by deciding to give an audition on the 20th season of American Idol. She took her mother to the venue blindfolded telling her that they were going spa.
She had already told the host Ryan Seacrest, her story who was surprised to hear her.
"My connection is [that] my mother was on American Idol. Her name is Nadia Turner. When I was about 4 years old, my mother was on season 4 of American Idol and she got to Top 8. She does not know that I'm auditioning for American Idol."

Zareh told Ryan in the Saturday clip.
When Zareh and her mother reached the venue and met Ryan, he asked if she knew where they were.
"Do you have any idea where you are?…What about if we say, 'Coming up after the break…This is American Idol."

Ryan asked Nadia
Zareh revealed that she was auditioning for the American Idol. She then went on to perform Jazmine Sullivan's "Bust Out Your Windows" in front of her mother and judges.
The judges were impressed with her vocal and pointed to the mother and daughter as generational 'American Idol' contestants. Zareh also received the golden ticket to Hollywood.
Zareh wore the same dress during her audition that her mother wore in her 2005 audition.
In addition, she has also released two songs with her mother namely "I'm Not Ready for Love" and "You Do Something to Me."
Zareh Isa Boyfriend and Personal Life
The American Idol star is possibly in a relationship. However, she has remained private and silent. Her Instagram is full of personal photos but hasn't shared any posts of her partner.
On February 16, 2022, she shared a photo of herself and captioned it "Date Night". The photo could be from her Valentines' Day date night. She is yet to reveal her boyfriend.
Her Net worth and Lifestyle
Zareh is a stylist and has just begun her career. Besides, she is already a star through her American Idol audition. She has a bright future ahead and will be making good money soon.
Besides, her mother is a musician who has been performing on stage. She is earning enough to give her daughter everything she wants. With her mother's earnings and bank balance, Zareh lives a lavish life.
Other Celebrity Child: Fetty Wap's Daughter Khari Barbie Maxwell Biography (Parents, Relationship, Lifestyle)