Where is Billy Jack Haynes Now? His Net Worth, Career, Married Life, Wife, and Kids!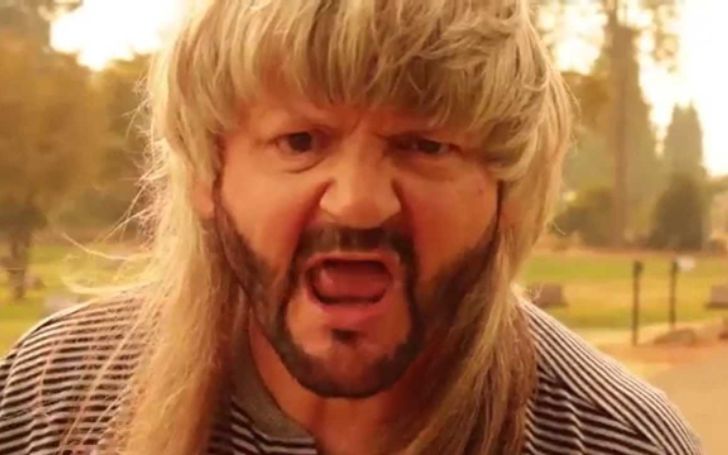 Billy Jack Haynes is a retired American professional wrestler. He was trained by Stu Hart and debuted in 1982 before finally retiring 14 years later in 1996.
Billy Jack wrestled at World Wrestling Federation from 1986 to 1988 and left the promotion out of controversy. Several sources also claimed that Bill was fired out of controversy.
Billy Jack Haynes Disappearance; Where is he now?
Billy Jack Haynes who is currently 67 years old, is believed to have disappeared. He was a regular user of online media; however, he has been out of the media since April 2020.
His agent, Eric Simms has no idea where he is. YouTuber Hannibal spoke about Haynes and revealed that he was in a low mood following the death of his friend, Rip Oliver, who was also a pro wrestler.
On April 16, 2020, Haynes took to his Twitter to wish everyone a healthy life. Two days later, he retweeted a photo post by Rasslin' History 101. Since then, he hasn't been seen anywhere on the media and no one has been able to get a hold of him.
Murders of "Boys on the Tracks"
Billy Jack Haynes revealed that he witnessed the Boys on the Tracks murders. He even claimed to have videotaped their deaths.
When he was asked to prove he was there that night, he claimed to have recorded eight seconds of the video showing the train running over Kevin Ives and Don Henry.
Haynes was said to be hired for a job to record a drug drop by a criminal politician. He was there to tape the drug drop, capture the thieves, and eventually kill them. It was described as a clean drop and pickup.
One of the men in their group spotted the boys near the train tracks. Two of the men left to get the teens and returned 20 minutes later with near lifeless and beaten bodies. The criminal politician ordered him to get rid of the teens and Haynes helped to place the boys between the train tracks.
Though he has been involved in the killing, his name has never come up.
Married Life of Billy Jack Haynes; Who is his Wife?
Billy Jack Haynes has married three times in his life. He first walked down the aisle with an American pro wrestler, Lady Blossom in 1983. They were together for only a year as they divorced in 1984.
10 years later, he tied the knot with Rita Pena. They were married for five years but they divorced as well. Almost a decade later, he shared his marital vows with his current wife, Meredith Fletcher.
Net Worth of Billy Jack Haynes and WWE Salary
Billy Jack Haynes has earned an estimated net worth of around $300 thousand as of 2022. He earned his worth from his career as an American pro wrestler being billed at 6 feet 3 inches and 112 kgs.
As a wrestler, Billy became a World Class Championship Wrestling Television Championship once. He was also ranked in 143 of the 500 singles wrestlers of the PWI Years in 2003. He also won the NWA Pacific Northwest Heavyweight Championship five times and NWA Pacific Northwest Tag Team Championship three times.
WWE Lawsuit
Billy sued WW in October 2014 claiming that the wrestlers were mistreated and weren't properly taken care of. Besides, he also stated that the company has kept secret about the medical research and evidence of traumatic brain injuries of its fighters.
Haynes also mentioned that he is suffering from depression which is due to the injury caused in the head during his WWE days. The lawsuit was dismissed after two years in 2016.