Unknown Facts about Alicia Keys' Mother Teresa Augello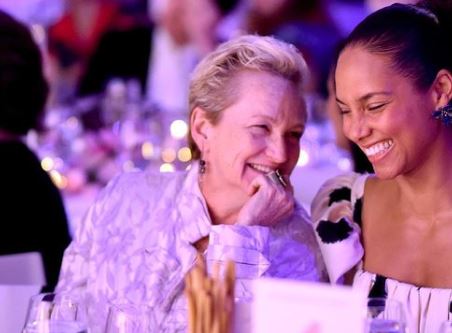 Quick Facts of Terria Joseph
View
Teresa Augello who is also popular as Terria Joseph is an Italian-American actress, singer, and paralegal who is known as the mother of Alicia Keys. Terria currently works as an executive assistant at AK Worldwide, Inc.
Teresa's daughter Alicia is an American singer, songwriter and actress who is known for her debut album, Songs in A Minor. She is often regarded as one of the best R&B singers and has released several hit songs and albums.
Bio, Age, Ethnicity
Teresa Augello was born Terria Joseph on May 8, 1950, Detroit, Michigan, United States. She is currently 71 years old. Her father's name is Joseph L. Augello
She holds an Italian and American nationality and belongs of Italian, Irish, and Scottish descent. Her grandparents are from Sciacca in Sicily and Lamezia Terme, in Calabria.
Who is Teresa Augello's Husband?
Teresa Augello started dating her former husband Craig Cook in the late 1970s and got married. Her ex-husband worked as a flight attendant.
The couple became the parents of their only daughter, Alicia Augello Cook, on January 25, 1981. Craig has two other children including a son named Cole Cook from his extramarital affair.
Teresa and her husband separated after two years of the birth of their daughter in 1983. She raised her daughter as a single mother in the neighborhood of Hell's Kitchen, Manhattan.
Teresa even took three jobs to raise Alicia.
Teresa's Daughter Alicia's Childhood
Alicia Keys grew up in a difficult childhood. She was influenced by violence, drug, and prostitution in her childhood. She even used to carry homemade knife for protection.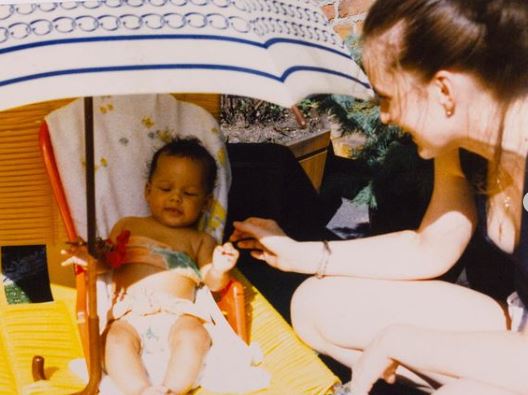 However, Alicia followed the path shown by her mother and focused on singing and music since her childhood. Her mother even encouraged her to participate in extra activities.
Also Read: Miranda Kerr's Son Myles Spiegel Wikipedia; What's his Age?
Alicia's Relationship with Mother and Father
Teresa supported her daughter since her childhood and Alicia always mentions that her mother is her greatest support. Alicia even revealed that she "learned how to survive" from her mother's example of tenacity and self-reliance and also anchored her to the right path.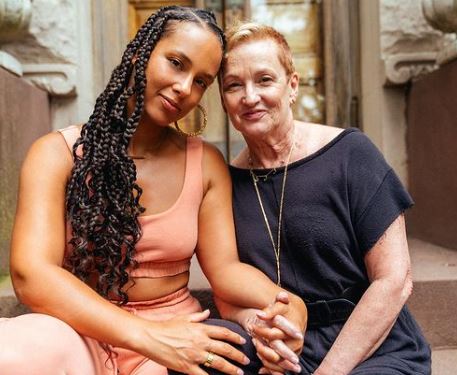 However, Alicia's never recalls any moment with her father as he abandoned her at a small age. She said:
"I'm not in contact with him. That's fine. When I was younger, I minded about that. [It] made me angry. But it helped show me what a strong woman my mother was, and made me want to be strong like her. Probably, it was better for me this way."
Who is Alicia Keys' Husband?
Alicia Keys is married to hip hop artist-producer Swizz Beatz. They knew each other since they were teens but began relationship in 2000s. The couple was engaged to each other in 2010 and announced that they were expecting their first child in May 2010.
After two months on July 31, 2010, the couple tied the knot in a private ceremony near the Mediterranean Sea. Their son Egypt Daoud Dean on October 14, 2010.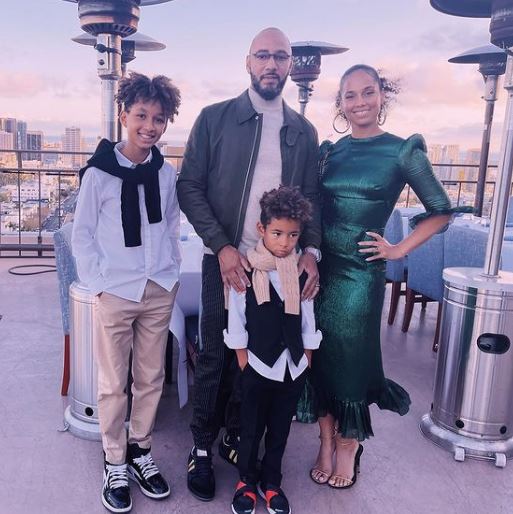 Alicia became mother to their second son Genesis Ali Dean, on December 27, 2014.
What's her Net worth?
Teresa Augello probably lives a retired life currently. However, she worked as a part-time actress, paralegal, and different other jobs to support her life previously.
She reportedly enjoys her daughter's fame and income currently. Her daughter Alicia Keys' has a net worth of $150 Million as of 2022.
She is active on Instagram with @ladybroadway where she has more than 7k followers.
Read: Who is Shalana Hunter? Unknown Facts about Blac Chyna's Mother