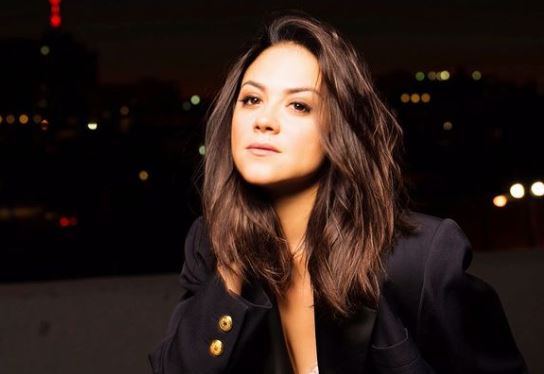 American television actress Camille Guaty came into fame after portraying Daisy in Gotta Kick It Up! in 2002. She is known for her appearances in Prison Break as Delgado, Sucre's girlfriend, on the CBS series Scorpion as Walter O'Brien's sister, Megan.
Camille also played the recurring role of Sandra De La Cruz in the crime drama series The Rookie. How much does she earn from Movies and TV series? What's her Net worth? Know about her Husband and Son.
Age and Family
Born on June 28, 1976, Guaty is 45 years old as of 2022.
She was born in Sunnyvale, California, U.S., in a family of Cuban and Puerto Rican descent. She belongs to mixed ethnicity and holds an American nationality. Her mother originally came from the Canary Islands. Her mother's name is Lily Guaty and has two brothers named Chris Guaty and Richard Guaty. There is no more details about her parents, family, and childhood.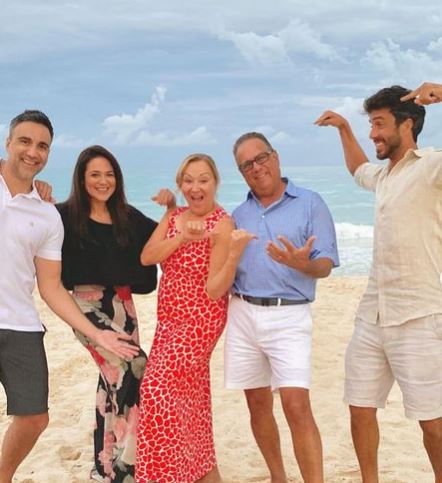 Camille attended Boston University and learned acting at the Royal Academy of Dramatic Art in London.
Camille Guaty Movies and TV Series
After her graduation, Guaty auditioned for the reality TV series Popstars with an interest in singing. She was one of the ten semi-finalists but was later knocked out.
She started her acting career with an uncredited role in Chaos Theory in 2000 and later had a recurring role in Raising Dad. Camille portrayed the lead role of Daisy Salinas in the TV film Gotta Kick It Up! in 2002.
Guaty soon started getting offers from big projects and was also a part of the famous series Prison Break where she has a recurring role as Maricruz Delgado, the girlfriend of Fernando Sucre. She even starred in TV series like The Help, The Nine, Las Vegas, Family Guy, etc.
She even made guest appearances in the series Vampire Diaries, How I Met Your Mother, Scorpion, The Good Doctor, etc. Guaty is also a cast of the series The Rookie where she appears alongside Lizze Broadway, Alimi Ballard, etc.
Camille Guaty Net worth and Earnings
With a career in the TV industry for more than two decades, Camille Guaty has been able to earn an estimated net worth of $3 Million as of 2022. She was a part of several TV series and reportedly earned a couple of thousands per episode.
Moreover, Guaty has starred in some movies that could have added some amount to her net worth. Besides, she is a popular figure on Instagram and has also been earning through her sponsored posts on Instagram.
Who is Camille Guaty's Husband?
Camille is married to Sy Rhys Kaye, a British songwriter. They tied the knot on April 16, 2011.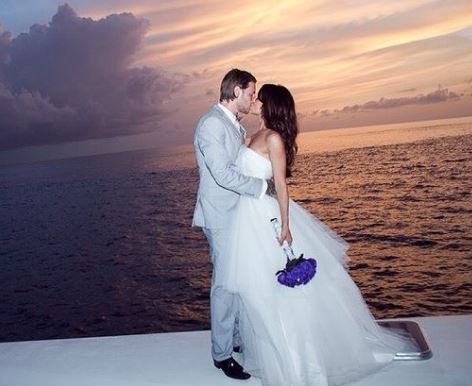 The couple is the parents of a son named Morrison Rafael born with the help of an egg donor on October 5, 2019. She announced the birth of her child through an Instagram post.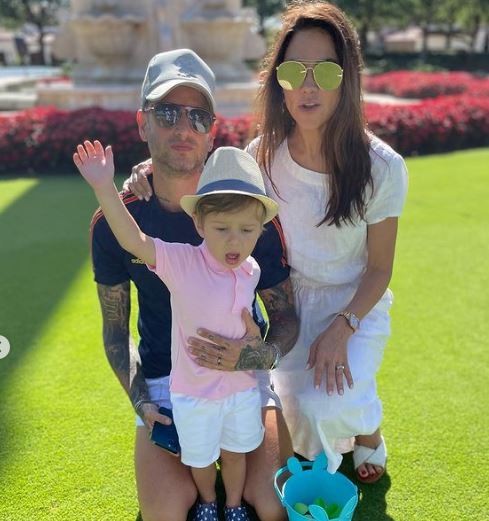 Camille Guaty struggled with Infertility
Camille initially didn't have a child for six years due to infertility. The couple even tried IVF and intrauterine insemination but the actress still didn't become pregnant. Their doctor then suggested they use an egg donor which Camille didn't like.
"Because there's something about it that to me had nothing to do with him, but everything to do with it being my fault; what wasn't working with me, what was making me broken. And this doctor was validating, all of my fears. He was validating that in front of my husband. Immediately, I was like, 'No, no, no, we're not even going to discuss it.' "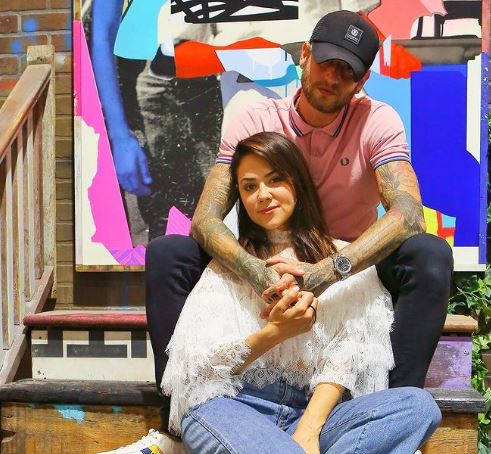 The actress also had a feeling that her husband would be cheating on her with the donor woman and she wouldn't be able to accept the child.
"I felt like I was gonna reject this child — and I am a loving person. I actually had thoughts of, 'Well, I could divorce my husband down the road and then he could take his baby and I'll just find a new life.' These legit feelings and thoughts went through my head."
Ultimately, the couple agreed and Camille announced her pregnancy through an Instagram post in August 2019. She wrote:
I can't believe I can finally say "I'm pregnant!" After 5 years of trying, 5 failed IVF cycles my husband and I went with a donor. Our faith carried us through the ups and downs and our belief in God gave us the courage to know the impossible was possible through Him. I share my story not because I think it's unique, but because I think it's something we don't talk about. I want to inspire women to start speaking out about their fertility challenges. Let's encourage these conversations, so we can build awareness and advocate for each other and future generations of women.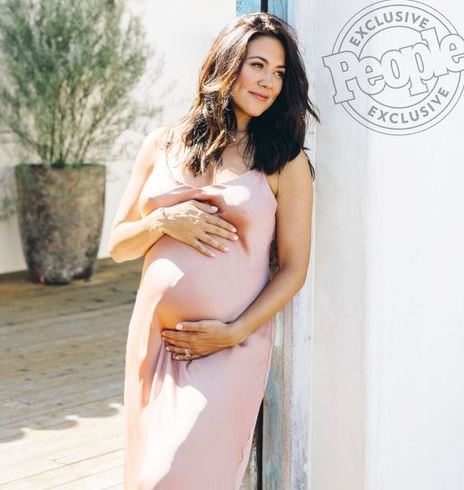 Height and Weight
Camille Guaty's height is 5′ 3¾" inchi or 1.62 m. She weighs 115 lbs (in Pounds) or 52 kg (in Kilogram).