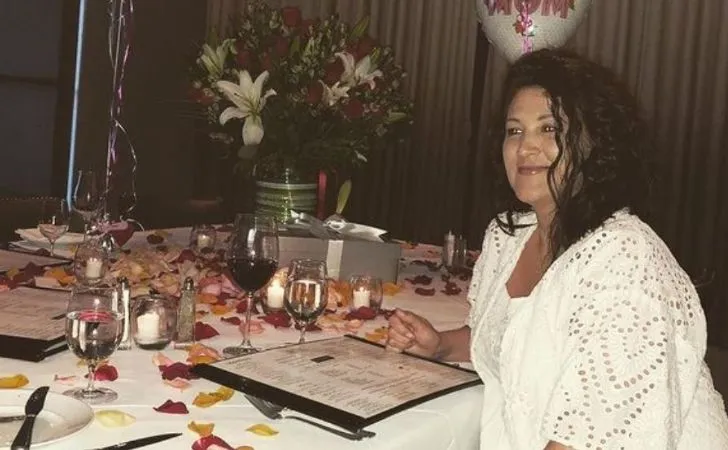 Quick Facts of Veronica Gutierrez
| | |
| --- | --- |
| Full Name | Veronica Gutierrez |
| Marital Status | Unmarried |
| Birthplace | Puerto Rico |
| Ethnicity | Mexican |
| Nationality | Mexican and American |
| Spouse | Malvin Booker (ex-boyfriend) |
| Children | 3 (Davon, Devin, Mya) |
View
Veronica Gutierrez is a Mexican-American citizen and beautician by profession. She is quite popular among sports fans, mostly basketball, as the mother of Devin Booker, an NBA player.
Her son Booker is an American basketball player who plays in the National Basketball Association (NBA) for the Phoenix Suns.
Her son Devin is quite a popular player who has been playing in the NBA for the Suns since 2015. He is a 3-time All-Star and also reached the NBA Finals with the Suns in 2021.
Who is Veronica Gutierrez? What's her Nationality and Ethnicity?
Veronica Gutierrez was just another common name until her son Devin Booker was picked 13th overall in the 2015 NBA Draft by the Phoenix Suns.
She is an American and was born to a Mexican father, so, she holds both Mexican and American nationality.
Her father belonged from Los Nogales, Mexico, however, she was born in Puerto Rico.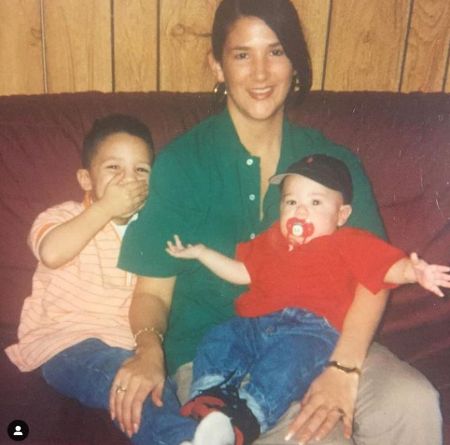 She lived a normal life until her son went for the NBA Draft so there is no information about her family, childhood, parents, and education.
Veronica Gutierrez's Son's Connection to Latino Heritage
Gutierrez was born in Puerto Rico and is of Puerto Rican descent but her father was originally from Los Nogales, Mexico, which is a town nearby Texas.
Despite belonging to Mexican heritage, she always kept her children including Devin Booker away from the culture.
Devin was never able to connect to his Latino heritage but that changed after he came to Phoenix in 2015.
"I'm around [Latino culture] every day. I always say I'm fortunate enough to live around it, see it around the stands, and see it around the city. … Being able to touch those types of communities in this area makes all this that much better."
As of 2018, over 43 percent of Phoenix's population is Latinos while it was only 34 percent in the 2000s. Due to this, the Suns' fans became so much proud of Booker.
"I think all of this is even cooler because he has Mexican blood in him, and he's carrying that with him. His mom even has the same last name as us: Gutiérrez."

One of the Suns fans with Gutiérrez as his last name said.
Suns' play-by-play announcer Arturo Ochoa, who is also a Mexican, feels proud to call the Suns' and Booker's game and often shouts "El hombre con Herencia hispana!" The man with Hispanic heritage.
He said:
"Imagine the pride of having your team have a guy score 40 points in a playoff game, and he has Latino blood? Mexican blood like you? Imagine how I have to paint that picture over the airwaves so that those who listen to us who are Mexican, so that they can feel proud of a guy who shares their blood being an NBA star and who might be the most important player in the city since Larry Fitzgerald."
Veronica Gutierrez and Melvin Booker's Relationship and Son
Veronica lives a single life currently. While several sources claimed that she was married in the past to Devin's father Malvin Booker, the couple never tied the wedding knot.
They were in a live-in-together relationship in the 90s but never married.
Veronica and Malvin first met in 1995 when Melvin was playing for Grand Rapids Mackers in the CBA. They soon officially started their relationship.
The couple became parents after a year of dating with the birth of Devin on 30 October 1996, in Grand Rapids, Michigan, United States.
As Malvin had to visit outside the USA for his basketball games, he could not give enough time to his son and wife. However, he would take Devin to Summer Games quite often.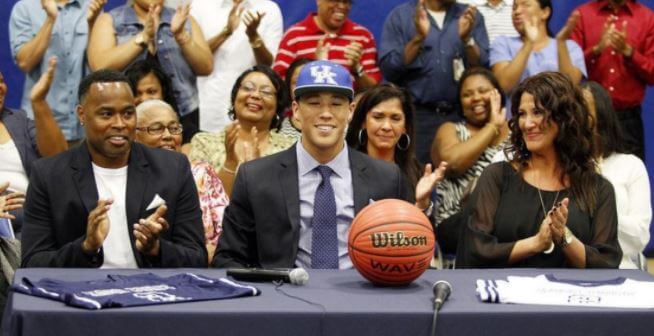 Veronica and Malvin later separated and decided to co-parent their son together.
Veronica's partner and Devin's Dad, Malvin is a Basketball player
Veronica Gutierrez has a son with her former partner Malvin Booker. Malvin is a basketball player who started his basketball career at the University of Missouri as a point guard.
He joined NBA in 1995 with Houston Rockets and played for Denver Nuggets and Golden State Warriors in 1996.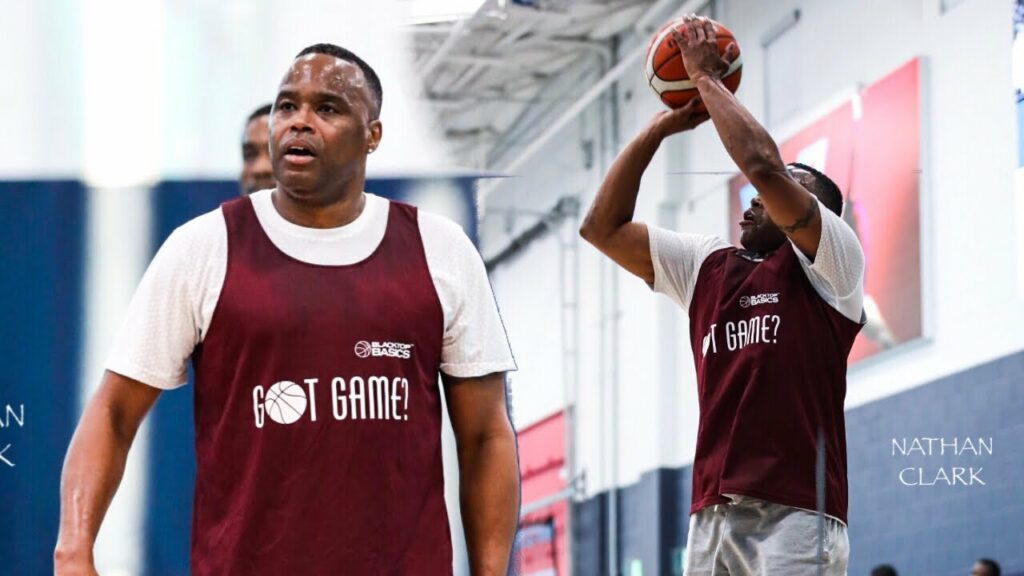 After playing 32 games in the NBA, Malvin moved to Europe and played in Italy for Sony Milano, and Scavolini Pesaro. He also played professional leagues in Turkey and Russia and ended his career with the Italian club Armani Jeans Milano in 2008.
Malvin, after his retirement, moved to Moss Point, Mississippi where his partner and son lived and started training basketball for his son.
Her Son Devin is an NBA player
Veronica's second son Devin Booker is an American professional basketball player who currently plays for the Phoenix Suns in the NBA. He was drafted 13th overall in the first round by the Suns in the 2015 NBA Draft.
Devin is a star player who has been named the NBA All-Star three times in his career. He also holds the record for being the youngest player to score 60 points in a game.
He also has won the NBA three-point contest in 2018. Booker also reached the NBA Finals with the Suns in 2021.
Devin is currently dating an American model Kendall Jenner.
Veronica Gutierrez is a Mother of three
Devin's mother has two more children besides him. All three are from different fathers. Devin is the middle child born from her relationship with Malvin.
She already had a son Davon Wade who is 4 years older than Devin.
Davon, whose father is still unknown, is a Business Administration graduate of Western Michigan University and works as a real estate agent.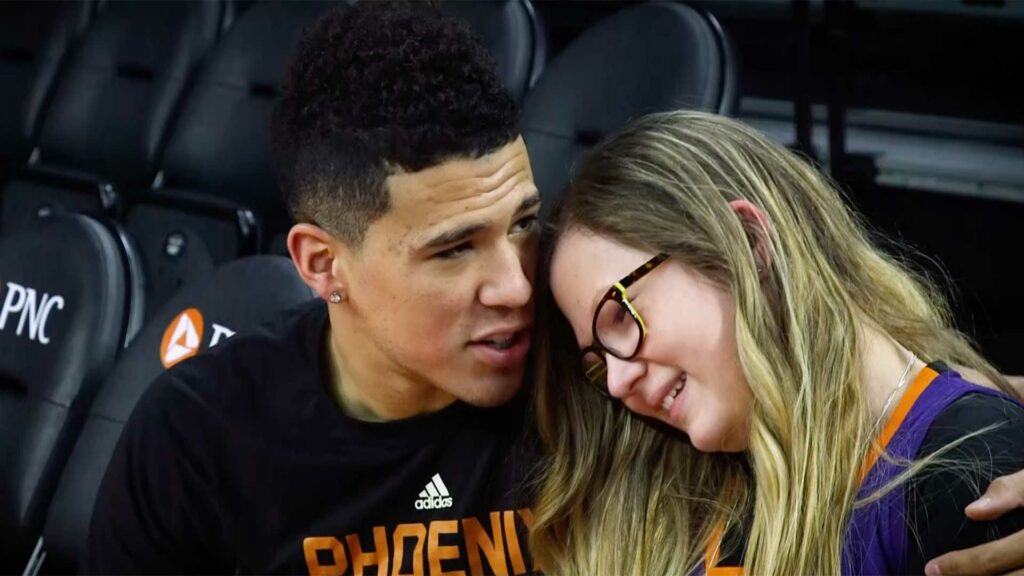 Veronica was also in a relationship with a man in the early 2000s with whom she gave birth to a daughter named Mya Renee Powell in 2002. Her daughter was born with a chromosomal genetic disorder called microdeletion syndrome.
Mya, who is also Devin's inspiration, graduated high school in May 2021.
Veronica Gutierrez's Relationship Status in 2022
Veronica is currently single and lives a low-profile life. She dated a man after her split from Malvin but never revealed anything about him. Since separating from him, she is single to date and hasn't been caught in another relationship.
Devin Booker's mother doesn't appear much in the media, so, there is no information about her current status.
What's her Net worth in 2022?
Veronica initially worked as a beautician but is now a popular figure. She enjoys all the luxuries through her son's earnings and has a lavish life. However, the details about her fortune and possession is unclear.
Her son Devin is a highly paid NBA player with an annual salary of more than $30 Million in 2022. His net worth is estimated to be about $30 million.
Devin signed a 5-year deal worth $158 million in 2018 which is also the richest deal in Phoenix Suns franchise history.
Read: Andie MacDowell's Daughter Rainey Qualley Biography: Who Is Her Boyfriend?