Emily Estefan, Emilio Estefan's Daughter Biography!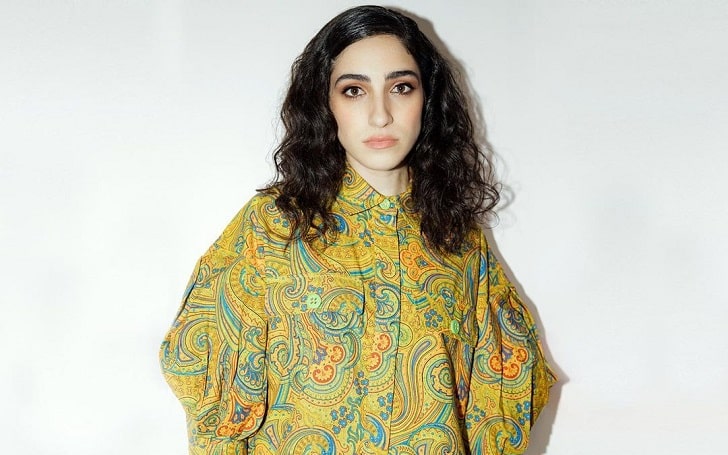 Quick Facts of Emily Estefan
| | |
| --- | --- |
| Full Name | Emily Estefan |
| Net Worth | $1 million |
| Date of Birth | 05 December, 1994 |
| Marital Status | Dating |
| Birthplace | Miami, FL |
| Profession | Singer |
| Nationality | American |
| Spouse | Gemeny Hernandez |
| Education | Berklee College of Music in Boston, Massachusetts |
View
Emily Estefan is one of the most prominent American singers who gained fame as the daughter of Emilio Estefan and the Cuban singer Gloria Estefan. She debuted with the album Take Whatever You Want in 2017 which she even directed and produced. She has also released several singles.
Estefan has worked with various popular stars, including Grachi star William Valdes. Many people admire her smooth vocals and jazzy/R&B arrangements.
How Old Is Estefan? Early Life and Family
Emily Estefan was born in Miami Beach, Florida, US, on December 5, 1994. As of 2022, she is 27 years old.
Estefan comes from a superior family. Her father, Emilio Estefan, is a Cuban American producer and musician who has won 19 Grammy Awards.
Similarly, her mother, Gloria Estefan, is a Cuban singer, songwriter, actress, and businesswoman. She has been in the industry since 1975.
Estefan also has a brother, Nayib Estefan, who is 14 years older than her. The F#ck to Be singer has Lebanese heritage from her dad's side.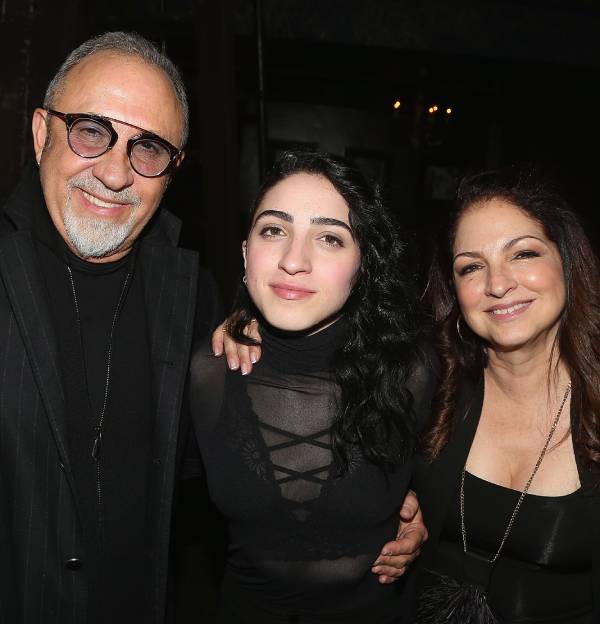 Her maternal grandmother Gloria Fajardo was a nightclub performer who ran the Cuban Revolution to Dade County, Florida. Additionally, Estefan's paternal cousin, Lili Estefan, is a talented model.
Career Highlights
Emily Estefan was interested in music from an early age, so she attended Miami Country Day School, where she shined in basketball and music. Moreover, she graduated from the Berklee College of Music in Boston, Massachusetts, in 2016.
After completing her education, she has been professionally involved in the music industry. In 2014, she made her public singing debut by performing Where The Boys Are at the Hollywood Bowl.
On March 26, 2015, she performed in front of a 100,000-person audience at the "Miami Beach 100 Centennial Concert". At the time of Emily's debut single release, she was considered an accomplished drummer, guitarist, bassist, keyboardist and singer.
The star kid has also been honored with several awards for her amazing work. She was named among the fifty heroes "leading the nation toward equality, acceptance, and dignity for all people" by Queerty in June 2020.
On February 2, 2017, Estefan performed her first major concert at Gusman Concert Hall during the University of Miami Frost School of Music's Festival Miami.
How Much Is Her Net Worth In 2022?
The 27-year-old singer has accumulated a huge fortune from her long-term career as a singer. As per a source, her net worth is projected at around $1 million.
Estefan makes most of her gains from music and by doing various gigs or concerts. Likewise, the singer makes a profit from her social media handles as she is strongly active on Instagram. As per Influencer Marketing Hub, she takes around $639 – $1,065 for a single post.
Indeed, Emilio Estefan's daughter has worked with numerous renowned figures in the industry.
Relationship Status: Is Emily Lesbian?
American singer Estefan is openly lesbian, and her parents are LGBTQ advocates. Since December 2016, she has been in a romantic relationship with Gemeny Hernandez.
Emily revealed her relationship with her girlfriend posting a snapshot of the couple on Instagram in 2017.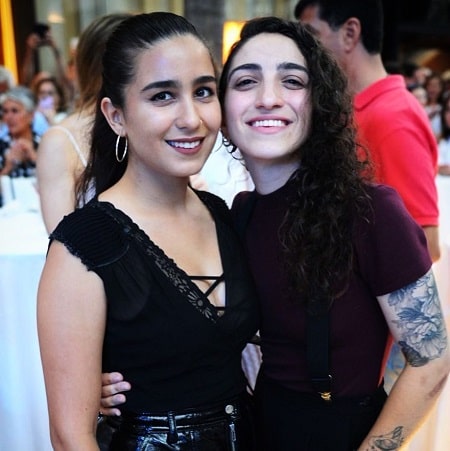 Apart from that, Estefan has not talked anything about her marriage yet, so she might plan to do it in the future. Besides this, there is nothing much disclosed about her past affairs and relationships.
Emily's Mother Didn't want her to Reveal her Sexuality
Though Emily has been quite open about her sexuality lately, she had much more difficulties during her early days. When she started dating Gemeny in 2016, she couldn't talk about her relationship with her family and was public already before she could tell herself.
"By the time I was ready to say 'Hey, I'm in love with this girl, this is what happened,' they were like, 'Oh, I already knew that.' And it was painful because you need to get ready for that experience,"

Emily said in an interview with The Real in 2021.
Her mother Gloria even warned her that it would be her fault if her grandmother passes away hearing her coming out and instead insisted to keep it secret.
"I never told her and she passed away, and that's the one thing I regret. But I know she knew. I know she knew because we had a really incredible relationship. And that's the one thing I say: you can't let anybody take you from your path. You gotta be yourself."

Emily added.