Who is Kenna Tota? Meet Christina Milian and M. Pokora's Son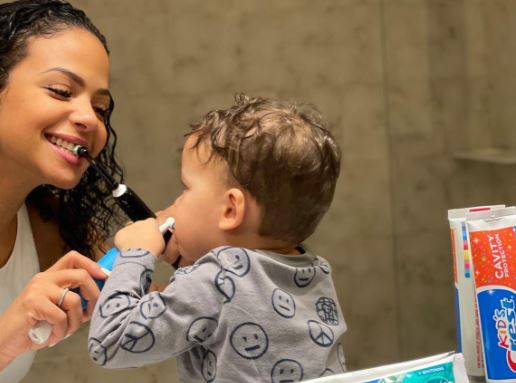 Kenna Tota is a popular celebrity kid born to American-Cuban actress, singer, and songwriter, Christina Milian and French singer, songwriter, dancer, and actor, M. Pokora. Kenna is already a popular figure since her birth.
Born to celebrity parents, how is the lifestyle of Kenna Tota? Where does he live? Does he have any siblings?
Read the article to know everything about the celebrity kid.
Wikipedia, Age, Parents, and Siblings
Kenna Tota was born Kenna Tota Flores on April 25, 2021. He was born as the second child to his mother Christina and Father Matthieu Tota who is popular as M. Pokora.
His elder brother Isaiah Pokora was born in January 2020 and is two years old.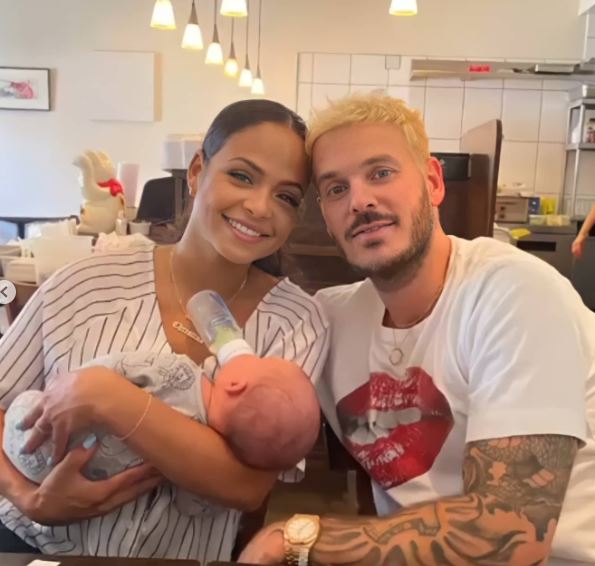 He also has a half-sister named Violet Madison Nash born on February 26, 2010. She was born from his mother's past relationship.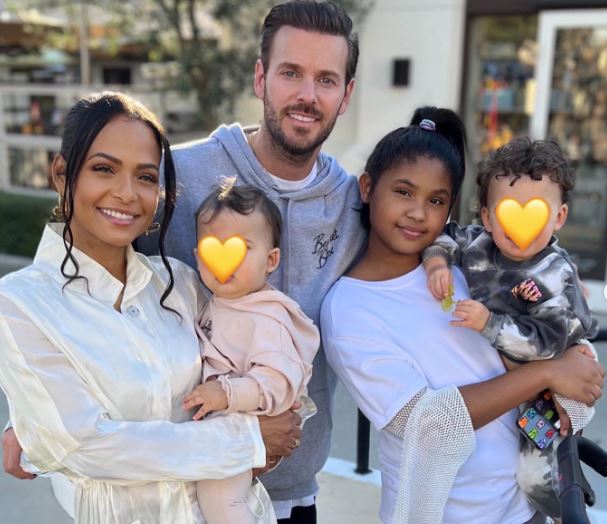 The celebrity child belongs to mixed ethnicity. He is Afro Cuban-American on Christina's side & Polish French-American on Matt's side.
Kenna is just 1 year old and recently celebrated his 1st birthday.
His mother Milian wished him on his 1st with an Instagram post and wrote:
To my sweet, most scrumptious, and happy baby Kenna.. Happy 1st birthday! Can't believe it! 🥹 You've shown me there are 100's of ways to smile with your crazy little facial expressions. That there is more love in my heart and you simply light up the room when you're around. I'm so happy to be your Mom, my little clown. You have me wrapped around your finger forever! Love you so much, Mommy.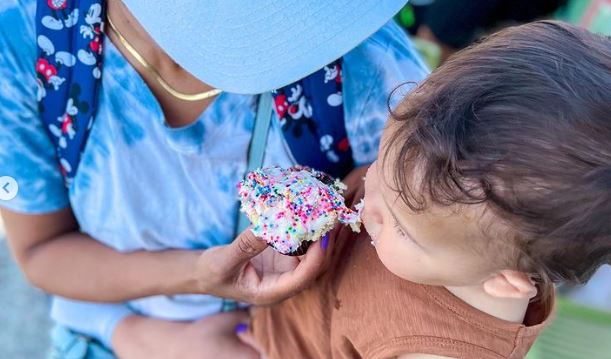 Their Private Life and Censored Photos
Kenna's parents have always kept their children's faces private as they want their babies to be safe and don't want any harm to them.
They have shared several photos of their children but have managed to hide faces with emojis or any other way.
His mother Christina explained the reason of keeping them private and said:
"To those concerned with the emoji baby faces— Dad and I are doing our best to protect the boys and give them a chance to grow as normal little babies should," she noted." So I hope you understand. Believe me, I'd love to share their beautiful faces with you and we will one day. But the world can be full of chaos and we prefer not to add that on their plate until we feel comfortable with sharing. Hope you understand. It's all love. Just two parents tryna do our best for them and their future."
Kenna Tota Parents' Relationship; Where did they meet?
The couple met at a restaurant in France. The manager of the restaurant suggested them to talk since they were both musicians. Christina hesitated at first but later had a conversation.
Milian and Pokora started dating in August 2017. They became parents of their first child, Isaiah Tota, in January 2020 and their second son Kenna was born in April 2021.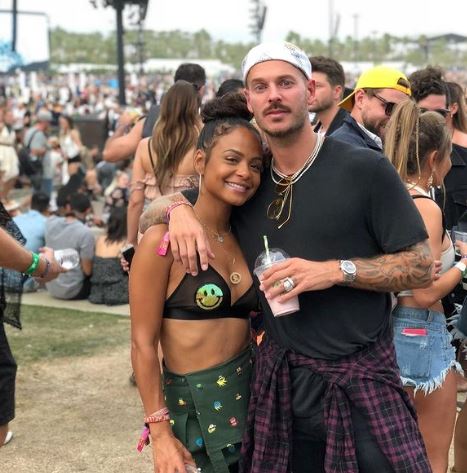 Christina's husband is a supportive person and she even praised him and said:
"The most important thing is to take care of the kids and make sure they're eating well, they're on a schedule, and it's tough. Luckily, my partner, my husband is a really great partner in this. For my second and my third I've had my husband around helped me, but with my daughter, my mom was there to help me. And then there were times I was on my own, and it's tough, but you get through it."
Prior, Christina was married to musician The-Dream. The couple started their relationship in February 2009 and tied the knot on September 4, 2009.
Christina welcomed her first child, the fourth of The-Dream, on February 26, 2010.
However, there split after three months of their marriage in late 2009. Moreover, she has also dated rapper Lil Wayne and actor Nick Cannon.
Who are his Parents?
Kenna Tota's parents are Christina Milian and Matthieu Tota aka M. Pokora. His mother is an American-Cuban actress, singer, and songwriter born on September 26, 1981, in Jersey City, New Jersey, U.S.
She became popular with her self-titled album which included the songs "AM to PM" and "When You Look at Me" and both peaked in the top three on the UK Singles Chart.
Her second album It's About Time's singles "Dip It Low" and "Whatever U Want" also ranked in the US and UK charts.
His father Matthieu Tota popular as M. Pokora is a singer, songwriter, dancer, and actor who is known for appearing as a coach of The Voice Kids France and The Voice: la plus belle voix.
He has released several albums like M. Pokora, Player, Mise à jour / Updated / Mise à jour Version 2.0, My Way, Pyramide, etc.
Kenna Tota Instagram
Kenna doesn't have an official account but has a fan account @kenna_tota. It contains, Kenna's several photos but his face hasn't been revealed.
Kenna's Lifestyle and Parents' Net worth
Born to millionaire parents, the star kid lives a very luxurious life. With his parents' income, he is enjoying a Richie life.
With her successful career, his mother has been able to earn a net worth of $6 Million, while his father is worth $15 Million as of 2022.
Similar: Miranda Kerr's Son Myles Spiegel Wikipedia; What's his Age?