Leonardo DiCaprio's 22-Year-Old Girlfriend, Camila Morrone: 7 Facts About the Argentinian Who Calls Al Pacino, "Stepfather"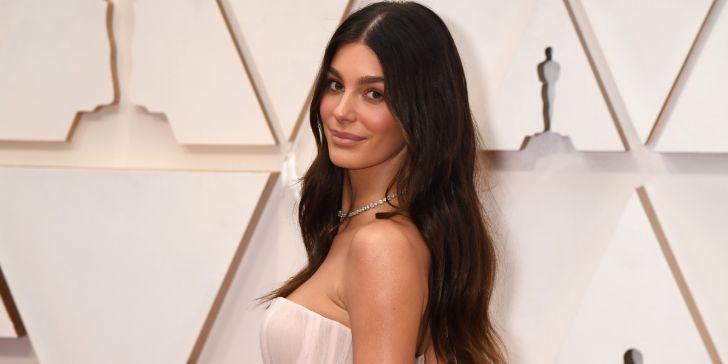 Camila Morrone is an Argentinian-American actress and model. Despite having a whole catalog of runway walks and magazine covers as well as her body of work as an actress, Morrone became a household name due to her relationship with actor Leonardo DiCaprio.
As scandalous as any Hollywood relationship, the 25-year age gap in their relationship has caused a stir in the media, owing to Morrone's overnight celebrity stardom.
In this list, we look at the seven facts about Camila Morrone:
7. What is Camila Morrone's Age, and Height?
Camila Morrone was born Camila Rebeca Morrone, on June 16, 1997. She is 22 years old as of May 2020. She was born in Los Angeles, California, to Argentinian parents — both of whom were once prominent members of the entertainment industry. Her parents got divorced in 2007 when Morrone was only 9.
She stands at 5 feet 9 inches (1.75 meters).  
6. She is Dating Leonardo DiCaprio
Morrone first came to become a household name when she was seen adorning the arms of Oscar-winning Hollywood icon, Leonardo DiCaprio. The 22-year-old was seen with DiCaprio, who was 42 at the time, as far back as December 2017. They made their official debut as a couple at the 92nd Academy Awards in February 2020.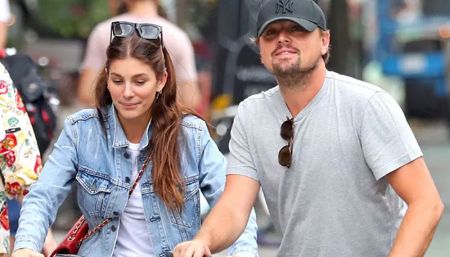 DiCaprio, 45, is notorious for having a thing for women half his age; women in their early-to-mid-20's. He has been linked with such models as Nina Agdal, Kelly Rohrbach, Toni Garrn, and Kat Torres.
DiCaprio is no stranger to dating stunning models half his age; even so, their relationship seemed scandalous even by his standards. Morrone was quick to jump on the defense of her boyfriend and said of the age gap in their relationship with DiCaprio during her interview with the Los Angeles Times, saying:
"There's so many relationships in Hollywood — and in the history of the world — where people have large age gaps. I just think anyone should be able to date who they want to date."

https://www.latimes.com/entertainment-arts/movies/story/2019-12-03/camila-morrone-mickey-and-the-bear
5. Both her Parents are Prominent Argentinian Entertainers
Camila Morrone inherited the spotlight from her famous parents. She was born to mother Lucila Solá and father Máximo Morrone. 
Her mother is a former Argentinian model and actress. Her father was also a prominent male model and an actor who was especially popular in the '80s and '90s.
4. She Has Acted in Movies and TV Shows
Taking cues from her highly-successful "stepfather" Al Pacino, as well as her own parents, Camila has been looking to leave her own mark in showbiz.
She is an aspiring actress who made her debut in 2013 in the Charles Bukowski biopic, Bukowski, directed by James Franco.
She then went on to have a string of movie appearances, including starring roles in movies like  Never Goin' Back and Mickey and the Bear.
Morrone is set to star in the upcoming Amazon Video miniseries, Daisy Jones & The Six, based on the eponymous book by Taylor Jenkins Reid. She will star alongside Riley Keough (the grandchild of Elvis Presley), Sam Claflin, and Suki Waterhouse, among others.      
3. She is a Model
Excluding the tag of Leonardo DiCaprio's girlfriend, Morrone is perhaps most known as a model. Her first high-profile modeling gig was her cover feature for Vogue Magazine's Turkish edition in 2016.
She made her runway debut in 2017 for the Moschino luxury brand. She is currently signed to IMG Models. As of 2019, she also has her own luxury brand in collaboration with Naked Cashmere.
2. Refers to Al Pacino as her "Stepfather"
Once her parents got divorced, Camila's father got remarried to entrepreneur Jenna Boulden and went on to have two children with her.
Her mother mother, Lucila, however, got into a long-term relationship with actor Al Pacino. They started dating in 2009. Their relationship was till assumed as going strong as recently as summer 2018, but they have since gone their separate ways, never marrying.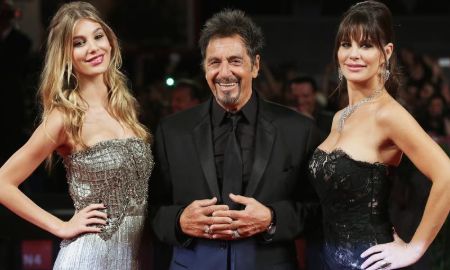 Despite never marrying, Pacino was a huge influence on Camila's life: a father-figure and an inspiration behind her pursuing acting. Camila used to refer to Pacino as her "stepfather", proving how close the two used to be and how much Pacino meant to a young and impressionable Camila.
1. She is a Social Media Influencer
Besides walking the runway, Morrone is also an Instagram model. Currently over 2.1 million followers, her popularity has seen a rapid uptake since she became linked with Leonardo DiCaprio.
She also used to frequently post on her lifestyle blog before she found superstardom. She used to post details about her diet and workout regimen, as well as fashion and beauty tips.