Zibby Allen Net Worth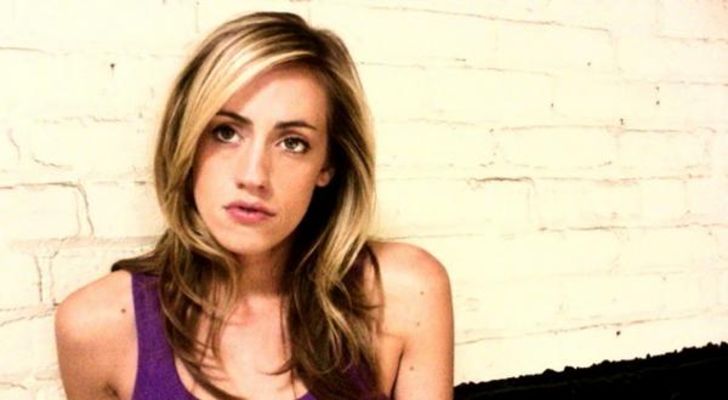 How Much Is The Net Worth Of American Actress Zibby Allen In 2020?
American actress Zibby Allen is famous for appearing as a nurse in several episodes of TV series Grey's Anatomy (2006-2009). She is also known for her role Winter Maddox / Madam Goo Goo / Winter on Disney Channel's teen sitcom A.N.T. Farm (2011-2013).
Besides that, she is a writer, producer, creator, and co-host of the true-crime podcast "Small Town Dicks". As of May 2020, Zibby has an estimated net worth of $1.2 million.
Success In Various Field
In 2003, Zibby Allen started her acting journey with the role of Gwendolyn in the film Hades Night. Then, from 2006 to 2009, she came to the limelight for the portrayal of the role of a nurse in the medical drama TV series Grey's Anatomy starring Ellen Pompeo, Sandra Oh, Katherine Heigl, Justin Chambers, Kate Walsh, and others.
After that, in 2007 Allen featured in the television film Eight Days a Week. The next year, she appeared in the movie El Superstar: The Unlikely Rise of Juan Frances. The same year, she became the part of TV show Without a Trace.
Additionally, in 2009, Grey's Anatomy actress Zibby acted in the short film The Mystery of Edward's Manor. Also, she appeared in numerous films and series like Juko's Time Machine, My Funny Valentine, Four Friends, Man Camp, For The People, and Coffee, Kill Boss.
Again, from 2011 to 2013, Allen grabbed the spotlight for playing the recurring role of Winter Maddox / Madam Goo Goo / Winter on Disney Channel's teen sitcom A.N.T. Farm along with China Anne McClain, Sierra McCormick, Jake Scott, Carlon Jeffery, and Aedin Mincks.
Similarly, 39 years old actress also worked in other TV series such as The Super Man, New Mommies, Rogue, Agents of S.H.I.E.L.D., The Flash, The Twilight Zone, 30 Second Somebodies, and Nancy Drew.
Furthermore, Zibby is also a writer, producer, creator, and co-host of the acclaimed true-crime podcast, "Small Town Dicks".
TV Commercials
Allen has also served for few television commercials. Back in 2013, she appeared for Orville Redenbacher's Pop Crunch advertisement 'Talking Crow'.
Later, she also served in another commercial bodybuilder Super Bowl Race for the company GoDaddy.
Residence
As of 2020, Zibby is lives in Los Angeles, in the United States. The average house in LA costs around $758,900 to $859,000.
Additionally, Eight Days a Week actress also owns a villa in Vancouver, BC. Generally, the price of a condo in Vancouver is $764,009 while the house costs over $1 million.
Earning From Social Media
Like other celebrities, Zibby is active on Twitter 2675 followers in May 2020. Similarly, she has 10.6k followers on Instagram with an engagement rate of 2.40%.
According to the Influencer Marketing Hub, Allen earns around $67.5 to $112.5 per sponsor posts.
Short-Biography
Zibby Allen was born Elizabeth Regan Allen on September 29, 1980, in Los Angeles, California, the United States. She has not leaked any information about her parents and siblings in front of the media.
Talking about "Small Town Dicks" host Allen's education, she was trained with The American Conservatory through the Young. Likewise, she moved to Los Angeles in order to study with Steppenwolf West.
Relationship History
For The People star, Zibby is a happily married woman. She exchanged the wedding vows with Adam Blair-Allen on July 29, 2018.
No doubt, the couple is living a blissful married life with each other. To date, the duo does not share any child together but they might have planned to complete their family.