Sharon Cuneta Net Worth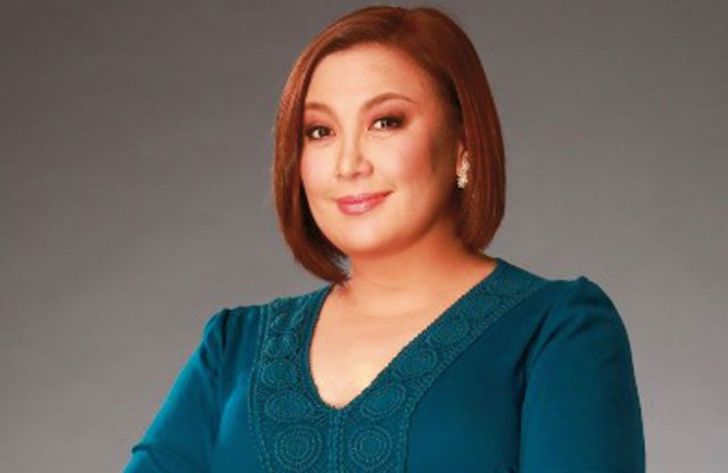 What Is The Worth Of Filipino Megastar Sharon Cuneta?
Filipino singer Sharon Cuneta is best known for her 1978 hit single, Mr. DJ. Similarly, she is one of the highest-paid stars in the Philippine entertainment industry to appear in movies and TV shows like Madrasta, Crying Ladies, Star Power, The Sharon Cuneta Show, Madam Chairman, and others.
According to the Celebrity Net Worth, Cuneta has an estimated net worth of $10 million (₱508,005,000). As per the source, the Filipino showbiz icon agreed to move to the TV5 network after signing the ₱1 billion (US$21 million) contract in 2011.
Succes In Music And Acting
Sharon Cuneta was only 12 years old when she began her musical career recording her first single, Tawag ng Pag-ibig. She earned the nickname Mr.DJ's Pet after she released her hit song, Mr. DJ in 1978. Similarly, she contributed numerous hit single to the industry including Kahit Maputi Na Ang Buhok Ko, Naaalala Ka, I-Swing Mo Ako, Batang Musmos, To Love Again, and others.
Additionally, Cuneta appeared on TV show Call Us Two for Entertainment in 1979. The same years she was cast on the longest-running Sunday noontime variety show GMA Supershow and served till 1985.
Likewise, she then became a part of TV shows like Your Face Sounds Familiar, Your Face Sounds Familiar: Kids, Sharon: Kasama Mo, Kapatid, Madam Chairman, Star Power: Sharon's Search for the Next Female Pop Superstar, and The Sharon Cuneta Show.
Besides that, the 54-year-old singer made a debut starring in the movie Dear Heart in 1981. The same year she played Kristine in the film P.S. I Love You. Later, in 1985, Sharon gained popularity for starring in the hit film Bituing Walang Ningning.
Furthermore, the multi-talented star Cuneta's notable acting credits include movies such as Madrasta, Crying Ladies, Caregiver, BFF (Best Friends Forever), OMG (Oh, My Girl!), Mano Po 6: A Mother's Love, Unexpectedly Yours, Three Words to Forever, and Kuwaresma.
Recently, Madam Chairman star Sharon is hosting the philippine TV variety show All-Star Sunday Afternoon Party (ASAP) since 2015. Also, she works as the editor-in-chief for her self released lifestyle magazine, Sharon at Home which is published by ABS-CBN Publishing Inc.
Brand Endrosements
Sharon Cuneta is one of the most expensive celebrity endorsers in the Philippines. At one point, she was making around ₱8 million–₱15 million ($157,432.28– $295,185.52) per endorsed product.
Sharon serves as an ambassador of the brands and products like Coca-Cola, McDonald's, Lux, Tempra, Unilab, Lucky Me, Selecta, pH Care, Globe Telecom, Smart Communications, and Alaska Milk.
Where Does Sharon Cuneta Live?
Madrasta actress Cuneta lives in Pasay, Philippines. The average house price in Pasay is around ₱25,700 ($505.75) to ₱31,000 ($610.05).
Additionally, Sharon also owns an estate in Calabasas, Los Angeles, California. In 2014, she purchased a mansion covering over 6,600 square feet area featuring 6 bedrooms and 5.5 bathrooms for $2 million.
As per the report, the property was kept on the market for sale, however, the further news of then listed villa is yet unavailable.
Business Ventures
As per the source, Eat Bulaga! star is the owner of residential real estate enterprises of 6 high-quality exclusive 4-story townhouses located at No. 74 Scout Rallos, Quezon City.
Besides that, the singer along with her husband Francis are landlords of the 3-hectare farm, Sweet Spring Country Farm situated in uplands of Alfonso, Cavite.
10 Half-Siblings From Father Side
Sharon Cuneta was born Sharon Gamboa Cuneta on January 6, 1966, in Santa Mesa, Manila at Our Lady of Lourdes Hospital.
Her father, Pablo Cuneta was a Filipino politician to work as the Mayor of Pasay for over 4 decades while mother, Elaine Gamboa was an actress. She spent her childhood with her brother, Ceasar Cuneta.
Apart from Ceasar, Sharon has 10 more half-siblings from her dad's side. They are: Aida, Reynaldo, Leonides, Rosauro, Generoso, Jaime, Leticia, Carmencita, Pablo Jr., and Edgardo.
5 feet 6 inches tall actress went to St. Paul College and International School Manila. After that, she thought to give up her education because of her singing commitments when she was 14. Later, Sharon completed her major in business from Boston University.
Which Child Of Cuneta Is Adopted?
Crying Ladies actress Sharon Cuneta married to Filipino lawyer Francis Pangilinan in 1998. The couple together shares daughters: Miel Pangilinan, Frankie Pangilinan, and an adopted son, Miguel Samuel Mateo Pangilinan.
Prior to this, the singer exchanged wedding vows with Gabby Concepcion in 1985. The duo welcomed their only child, KC Concepcion on April 8, 1985. Later, the marriage of the pair was annulled in 1987.