The 'ROCKY' Married Life Of Sylvester Stallone and wife Jennifer Flavin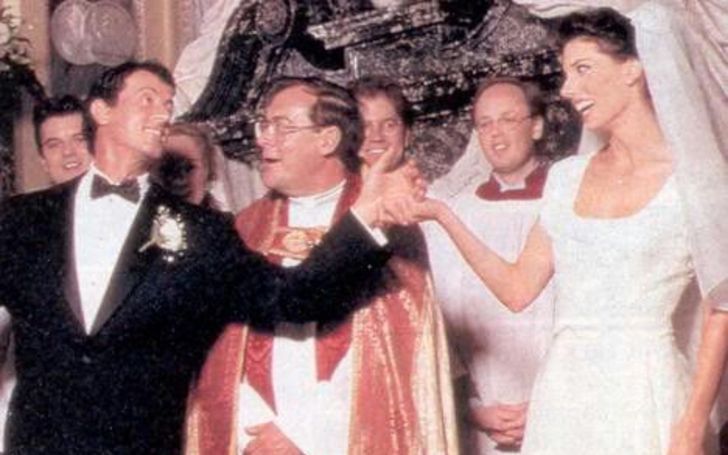 Sylvester Stallone is one of the best-known action stars in history and has worked in showbiz for over 50 years during which he has won an Oscar and made a net worth of $400 million. The star has also had a public and high-profile personal life.
At one time he was dating multiple women but it has been decades since he tied the knot with wife Jennifer Flavin although they have had their fair share of 'rocky' moments. Forgive the terrible pun and read on about Sly Stallone and Flavin's 30 years together (on and off).
The Start Of Their Relationship
Stallone and Flavin first met at a Hollywood restaurant in 1988. Flavin was a 19-year old model trying to make it in LA, the pair immediately hit it off and thus the start of their on-off relationship began.
Flavin was happy with the relationship but Sly always had a reputation for being well, sly. He had cheated on multiple partners with multiple women before he met Flavin. At the time, Stallone said that he began to enjoy life again as his relationship with her prospered.
Infidelity Caused Trouble In Their Relationship
Stallone was promiscuous with most of his former partners, and rumors of his infidelity were constant.
Flavin herself stated to People
"When we come together, it is wonderful. When we separate, there are no strings attached. That's the way it is. No strings…I'm not naïve about what may go on when I'm not around – he is a 45-year-old man – I can't change the way he is. Still, he's not a cheating dog every day of the week. We spend five out of seven nights together, so I don't know where he'd find the time."
Her statement revealed the nature of their relationship was serious or so it was thought at the time.
Stallone Cheated On Flavin
Rambo wrecked an army all on his own and Sly wrecked his relationship with Flavin all on his own. Like the PTSD suffering vet from his movies, he dropped a bomb when he broke up with Flavin via FedEx around February 1994.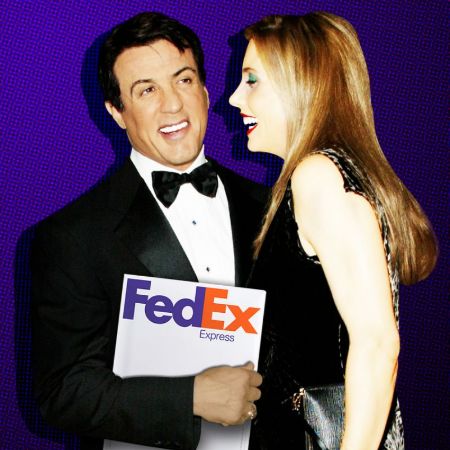 He claimed he was breaking up for his own reasons but she later found out through an agent that he had cheated on her with Janice Dickinson.
Sylvester wrote a six-page letter and had it delivered to her house explaining why he broke.
Sly Broke Up With Flavin Because He Got Janice Dickinson Pregnant Or So He Thought
Even though the Rambo actor wrote a six-page letter to her explaining why he was breaking up, the real reason was that he had gotten Janice Dickinson pregnant.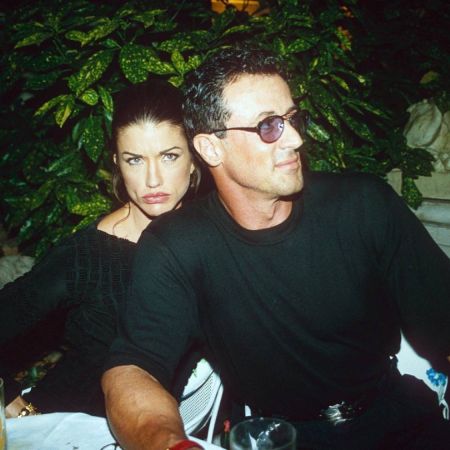 He started a relationship and even got engaged to her after he and Flavin broke up. Later, he found out that he was not the father of her child and broke up with Janice.
Relationships After Dickinson
Stallone initiated a romance with model Andrea Wieser after breaking up with Janice. He was also linked to Cindy Crawford who was, at the time, married to Richard Gere.
Then, in true Sylvester Stallone fashion, he got engaged with the model Angie Everhart but they separated soon after that.
Reconciled With Jennifer Flavin
After breaking up with Angie, he reconciled with Flavin in 1995. Two years later, on May 17, 1997, they got married in London. They have 3 daughters together all born after their patch-up.
Sylvester Stallone's Marriage Before Getting Hitched To Jennifer
Sylvester Stallone got married to Sasha Czack on December 28, 1974, when he was 28 years old. They had two sons one of whom passed away due to heart disease at the age of 36.
They divorced on February 14, 1985, just 11 months later, Sly tied the knot with Brigitte Nielsen on December 15, 1985. Their marriage lasted less than two years.