Who is Tobias Dorzon? Biography of NFL Player turned Chef (Wikipedia, Age)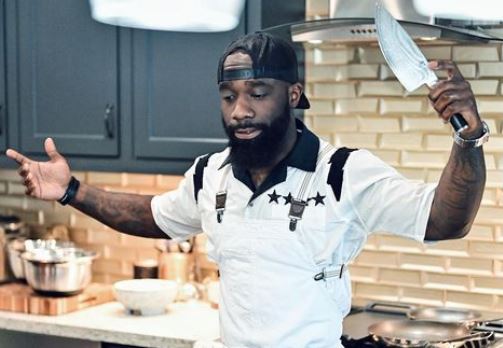 Quick Facts of Tobias Dorzon
View
Tobias Dorzon is a former NFL player who is now pursuing his career in the culinary business. He is an American chef, former athlete, author, TV personality, and entrepreneur, who owns a restaurant named Huncho House.
Despite being a former NFL player and chef Tobias Dorzon doesn't have a Wikipedia. Read the article to know everything about the chef who is now competing in Season 3 of Tournament of Champions.
Tobias Dorzon Wiki, Age, and Family; Who is his Father?
Dorzon was born on November 23, 1984, in Washington DC, USA. He is 37 years old. He is African-American by ethnicity and holds an American nationality. The former athlete follows the Christianity religion and has even mentioned 'Son of God' on his Instagram bio.
His family belongs to Liberian descent as his father is an immigrant from Liberia in Africa. His father Edwin Dorzon was a chef and Tobias grew up watching his father. He also learned cooking from his dad.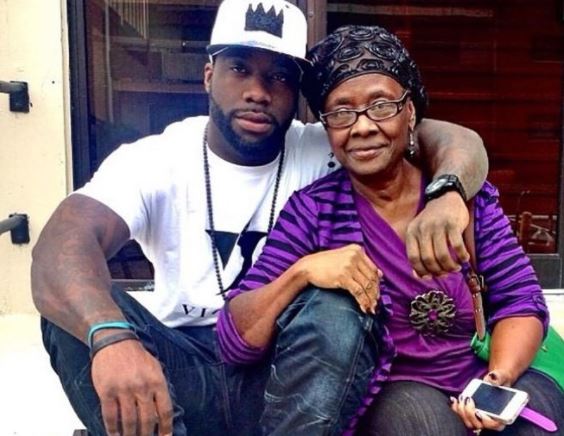 He owned an African restaurant and catering business in Washington DC.
Tobias Dorzon attended Jackson State University on a football scholarship and played for the university team.
From NFL to being a Chef
After spending three years in college football, Dorzon competed in NFL and CFL for two years until 2012. He was a part of the Tennessee Titans and Tampa Bay Buccaneers. He then thought of pursuing his childhood dream and moved to the culinary world.
"That (football) was my end all be all, the only thing I wanted to do. And just like anybody that's great at something, I felt like at a point, once I got to Canada, that if I wasn't the best at what I actually did, it was time for me to figure something else out."
Tobias then attended the Culinary School at the Art Institute of Washington and also took classes in Sicily.
Afterward, he started cooking and posting his dishes on social media platforms through which he gained recognition in a short time.
Soon after that, he competed in Guy Feri's show "Guy's Grocery Games". Moreover, he also appeared on Iron Chef and Food Network. He even won the Guy's Grocery Games four times.
Currently, he serves as the executive chef of Thirteen, a restaurant owned by NBA star James Harden. Besides, he owns a restaurant named Huncho House and even is a partner at "Fresh Green".
Tobias Dorzon is competing in the new season of the Tournament of Champions.
What's his Net worth?
Dorzon is a former NFL player who might have earned a good salary during his football career. After that, he has been a chef for around a decade and won Guy's Grocery Games four times. The champion of the show will be awarded $20,000 and Tobias might have earned $80,000 winning the show 4 times.
Moreover, he is an executive chef at a restaurant and might be earning around $100,000 annually. He also owns a restaurant and is a partner in another restaurant. He might be making a good profit from his restaurant business.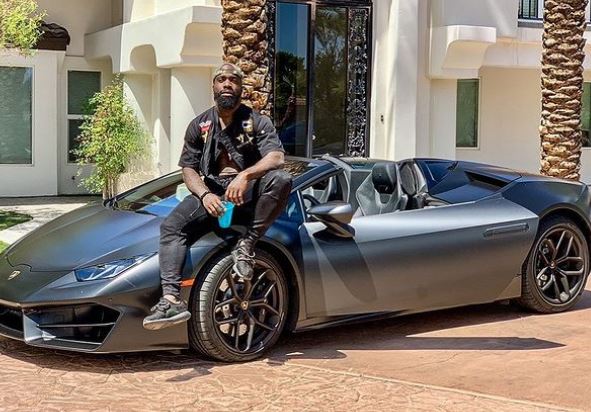 He is now competing in the Tournament of Champions where the champion will be awarded $100,000.
Tobias Dorzon's net worth is estimated to be about $2 Million. Besides, he owns several expensive cars including Lamborghini. He often flaunts his cars on Instagram.
Dorzon's Marital Status and Children
The former footballer turned chef is the father of two children but there is no information about the mother of his daughters. His older daughter Riley McKenzie Dorzon was born on March 1, 2006, and is 16 years old. His younger daughter's name is Tori who was born on April 28, 2014.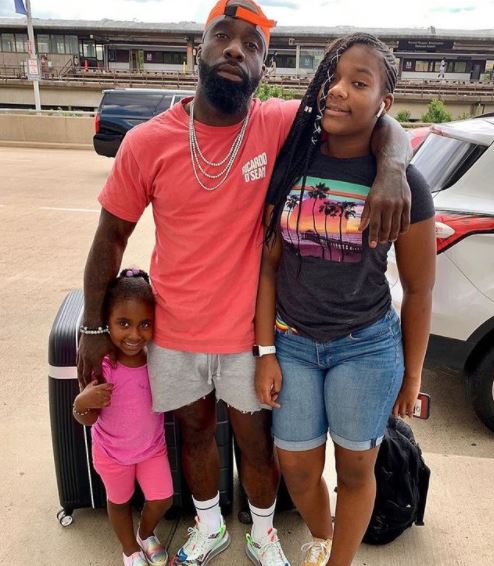 Tobias could be a divorcee and might have separated from his wife after the birth of two daughters.
On his elder daughter Riley's 16th birthday, Tobiaswished through an Instagram post where he called his daughter his best friend, sister, and momma. He wrote:
It's. National Holiday. I've let a couple of your birthdays go by without the super long post but this one nawww.
You changed my life 16 years ago for the better. It's because of you solely why I am who I am today. You're literally the best Bestfriend i could ever ask for. My twin, 2am phone buddy, amazing sister & even greater daughter. I love you beyond words Riley McKenzie Dorzon. I pray I'm doing the best I can to make you the happiest young lady in the world. Theres not a day I want to go in life without you in it. Happy 16th Cake Day momma I love you @riileyken #ChefTobias #LifePartners 🖤💙🎊🎁🎉🎈🎉 IG help me wish my broke Bestfriend a Happy Cake Day.
Dorzon is very much active on Instagram @tobiasdorzon where he posts photos of his business and daughters and even flaunts his lavish lifestyle posing with his expensive cars.
Similar Topic: Chef Fabio Viviani Biography (Wife, Net worth, Family)