Who is Diedrich Bader? Age, Height, Bio, Net Worth, Movies, TV Shows, Wife, & Children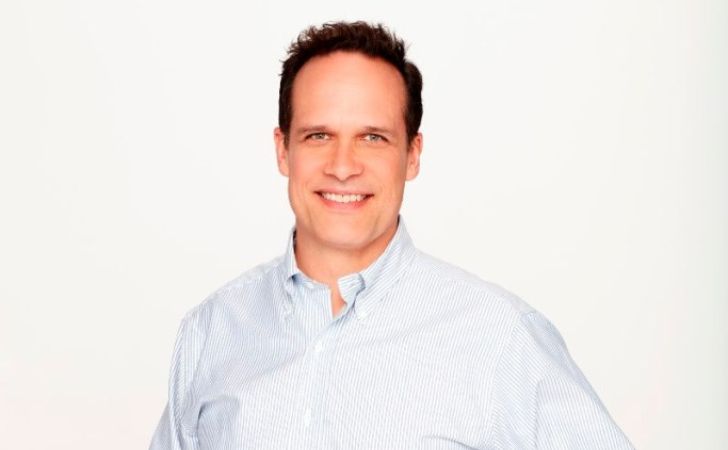 Karl Diedrich Bader is an American film, television and voice actor and comedian, known for his role in the television sitcoms The Drew Carey Show, American Housewife, and Outsourced.
How old is Diedrich Bader? Age, Height, Parents, & Early Life
Bader is 54 years old as of now. He was born on December 24, 1966, in Alexandria, Virginia, USA, to parents Gretta Bader, a sculptor, and William B. Bader, a foundation executive and political activist. His height is 6 ft and 2 in (1.88 m) tall.
At the age of two, Diedrich moved to Paris with his family but returned to the US some years later and attended Groveton High School. The 54-year-old graduated from T.C. Williams High School in Alexandria, Virginia. He later enrolled at the University of North Carolina School of the Arts.
What is Diedrich Bader's net worth in 2021? Movies & TV Shows
According to Celebrity Net Worth, Bader has an estimated net worth of $6 million as of 2021. He began his acting career with guest roles in popular television series such as The Fresh Prince of Bel-Air, Diagnosis: Murder, Star Trek: The Next Generation, Quantum Leap, and Cheers. His first major role was in the series Danger Theatre in 1993, where he played the role of The Searcher.
The 54-year-old moved made his film debut with The Beverly Hillbillies in that same year. Following this, he played the role of Oswald Lee Harvey on The Drew Carey Show starting from 1995 until 2004. Bader appeared as Peter's neighbor Lawrence in the 1999 film Office Space as Rex, owner of a Taekwondo dojang, in the 2004 film Napoleon Dynamite.
He has done voice work for several Batman cartoons, including Batman Beyond, The Batman, and Batman: The Brave and the Bold. Additionally, Diedrich did voice acting for Ice Age, The Simpsons, Phineas and Ferb, South Park, and The Penguins of Madagascar. His other notable credits include Miss Congeniality 2: Armed and Fabulous, Bones, Arrested Development, Two and a Half Men, American Housewife, and Space Force.
Who is Diedrich Bader married to? Wife & Children
Bader is happily married to his longtime wife, Dulcy Rogers. His wife, Dulcy, is an actress and writer, best known for her work in Father of the Bride Part II, Certain Guys and Sunny & Share Love You.
The couple tied the knot on May 25, 1997, and have been together ever since. Together, they have two children: son Sebastian Bader, born in 2003, and daughter Ondine Caollla Bader, born in 2005.