Selly Sy Wikipedia- the Eldest Child of Omar Sy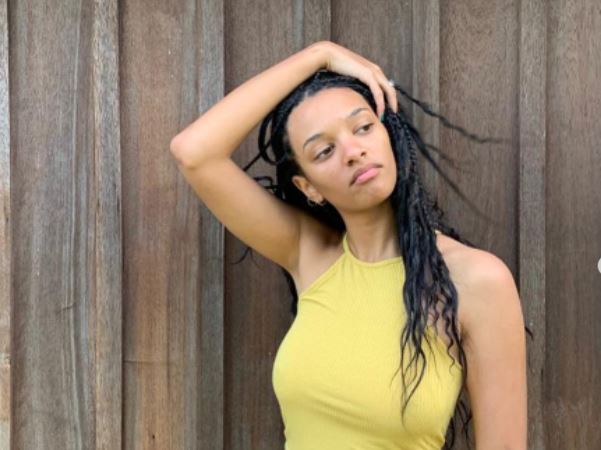 Selly Sy is popular as the daughter of French actor Omar Sy and his wife Helene Sy.
Her father Omar is best known for starring in the 2011 comedy-drama film The Intouchables for which he received the César Award for Best Actor.
Besides, he has also portrayed in X-Men: Days of Future Past, Jurassic World, Inferno, Transformers: The Last Knight, and the Netflix-produced series Lupin, etc.
Selly Sy Wikipedia and Age: Who are her Parents?
Selly Sy was born on January 20, 2001, in Montfort-l'Amaury. She is 21 years old as of 2022.
Selly is the first child of her father, Omar Sy, and mother, Helene Sy.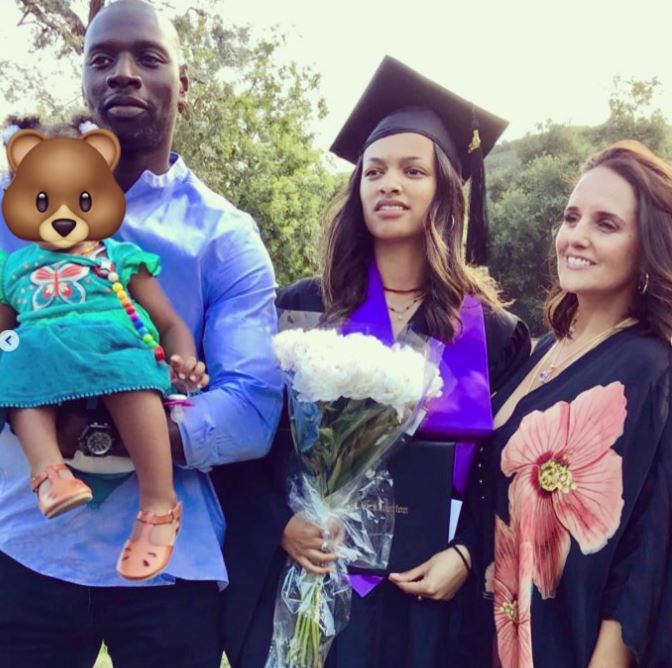 Her father wished her with an emotional birthday message on her 21st birthday in January. On his Instagram account, Omar posted Selly's childhood photos and wrote:
21 years that you make me grow…
I'm so proud of the woman you are.
Even if you will remain this little girl in my arms and in my heart.
I wish you to always remain free, just and whole.
I like you@selly.sy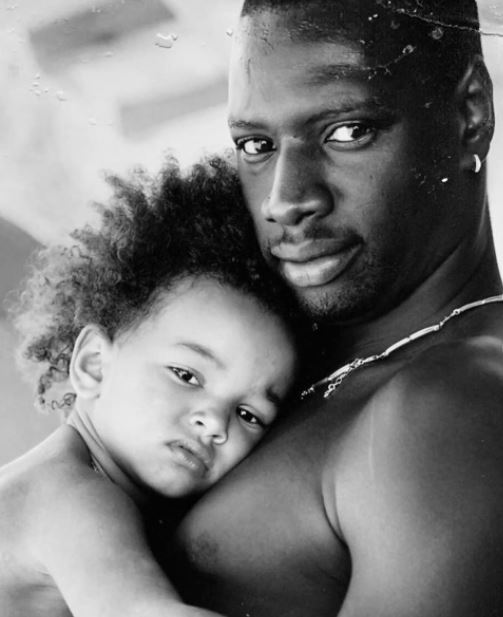 Selly has four siblings: two brothers named Tidiane Sy and Alhadji Sy, and two sisters named Sabah, and Amani-Nour Sy.
Origin and Ancestry
Sy's grandparents are originally from West Africa, who migrated to France in the 1960s.
She has Mauritanian and Senegalese ancestry from her father's side as Omar's mother was Mauritanian while his father was a Senegalese. Her mother's ethnic background is not known but is reportedly a Caucasian white.
Selly moved to Los Angeles with her parents and siblings in 2012.
Details about her Father
Selly's father Omar is a French actor and comedian born on January 20, 1978, in Trappes, France.
His Mauritian mother Diaratou, worked as a house cleaner while his Senegalese father Demba, worked as a laborer in an auto parts factory.
Omar was the middle child among 8 kids of his parents. Sy is of Fulani origin and grew up following the Islamic religion.
During his childhood, his family lived in the low-income suburban housing projects in Trappes.
Mother: Helene Sy
Selly's mother Helene Sy, born on October 6, 1979, is an entrepreneur who is the CEO and Founder of Siyan Organics, a Sénégalo-American organic-food-supplements company.
She is also a social worker who has founded an organization named CekeDuBonheur that helps hospitalized children.
Moreover, she is a CPO & Head of Education Program at Sandaga Market.
Selly's Parents- Together for More than 2 Decades
Selly's father is married to her mother Helene Sy. They tied the wedding knot on July 5, 2007, in Tremblay-Sur-Mauldre. 
However, they had been dating each other from the way before their marriage.
Omar and Helene were in a relationship since 1998 and married after 10 years of affair.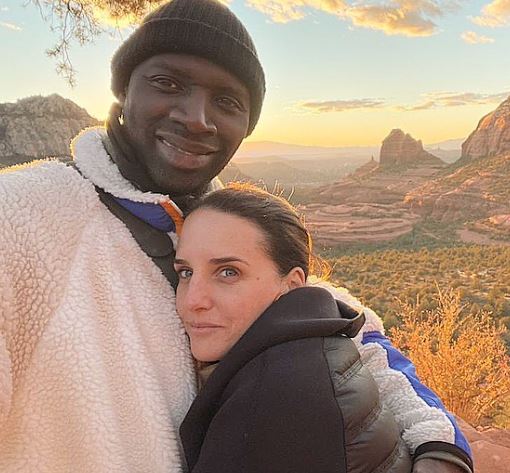 The couple is raising five children named Selly Sy, Sabah, Alhadji Sy, Tidiane Sy, and Amani-Nour.
They previously lived in Montfort-l'Amaury, a commune of Île-de-France but shifted to Los Angeles in 2012.
What does Selly Sy do?
Selly Sy graduated from high school in 2019 and is reportedly attending college.
Besides, she is involved in photography and direction. She has started an Instagram account @sellyfoto_ where she shares her photography works.
Moreover, she also has a self-titled Youtube channel Selly Sy where she has posted the clips of her direction work.
Instagram
Selly Sy has an Instagram account @selly.sy where she is followed by around 20k people.
Selly Sy-Omar Sy Relationship
She is Omar's favorite child as he often shares her big moments on his Instagram and is happy to do so.
At her graduation in 2019, he was proud of his daughter which he shared on Instagram writing:
Need to shout it out to the whole world…I'm so proud of my baby who isn't a baby anymore…I love you Selly.
Fly my little bird.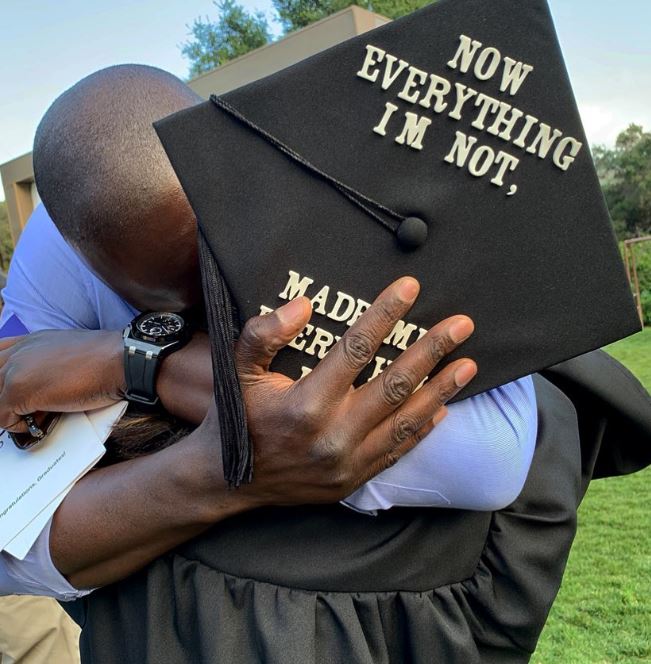 Moreover, Omar even wishes Selly on her every birthday with beautiful messages.
Selly's mother also adores her a lot. Like her father, her mother also wishes her on her birthdays with beautiful lines.
When Selly turned 21, Helene shared a photo with her daughter on her Instagram and captioned it:
My first child turns 21 today.
Thanks@selly.syto do me the honor and the happiness of being your mother and the pride of seeing you become a little more every day such a beautiful soul.
I love you girl
Similarly, on her 20th birthday, Helene wrote:
Happy 20th Birthday to my 1st child and best friend @selly.sy 💜
✨✨✨✨✨✨✨✨✨
"Your 20's are your 'selfish' years. It's a decade to immerse yourself in every single thing possible. Be selfish with your time, and all aspects of you. Tinker with shit, travel, explore, love a lot, love a little, and never touch the ground."
Kyoko Escamilla
Selly Sy's Relationship Status and Boyfriend
Selly is a young girl who is in her early 20s. She is unmarried but could possibly have a boyfriend.
However, she has not mentioned anything about her affair and boyfriend yet.
Earnings and Net worth
Selly is still trying to figure out her career path, so, she has not any source of income.
She engaged in photography and direction but is at the beginning. She is yet to learn things and make earnings of her own.
Her father Omar has earned an estimated net worth of $5 Million from his acting career.
Some of his highest-grossing movies are Intouchables, Captain America: The First Avenger, X-Men: Days of Future Past, Jurassic World, etc.
| | |
| --- | --- |
| Movies | Box Office Earnings (worldwide) |
| Jurassic World | $1,669,979,967 |
| Inferno | $219,519,367 |
| X-Men: Days of Future Past | $747,862,775 |
| Les Intouchables | $484,630,908 |
You Might Like: Ibrahim Chappelle, Dave Chappelle's Son: What's his Age?