Kathryn Chandler And Husband Kyle Chandler 25 Years of Romance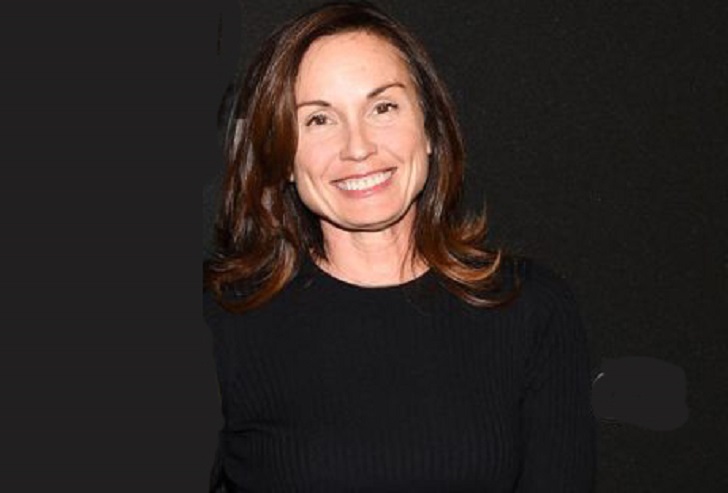 Kathryn Chandler is a sporadical actress who played in a comedy/horror movie The Willies (1990). She is also a published author who has written a book called Red Shoe Diaries in 1995. Kathryn is, however, more popular among people as a wife of legendary actor Kyle Chandler. The beautiful Hollywood couple is leading a successful married life for over 25-year now.
Where Is Kathryn Chandler From? 
Kathryn Chandler was born as Kathy MacQuarrie in 1964, in the United States of America. She holds an American nationality and belongs to mixed ethnical background.
However, Chandler has kept secret all the details about her family background and education.
Kathryn Chandler Career 
Kathryn Chandler is an occasional actress who appeared in a 1990 comedy/horror movie The Willies along with Sean Astin.
Besides, Kathryn is also a published author who has written a book named Red Shoe Diaries in 1995. Other than that, the information about her professions and work is yet to be revealed.
Who is Kathryn Chandler Husband Kyle Chandler? 
Kathryn Chandler's husband Kyle Chandler is one of the most successful actors in the industry. He made his acting debut with a role in TV film Quiet Victory: The Charlie Wedemeyer Story in 1988. He gained early attention following his performance on the ABC drama Homefront (1991-93).
Additionally, Kyle also played Gray Hobson on the critically acclaimed CBS series Early Edition (1996-2000). The actor got the Primetime Emmy Award nomination for his short-lived appearance n the medical drama Grey's Anatomy.
How Long Have Kathryn and Kyle Been Married? 
Kathryn Chandler and husband Kyle Chandler are married since 1995. The couple first met at a dog park in the mid-1990s and dated for some time before tying the knot in 1995.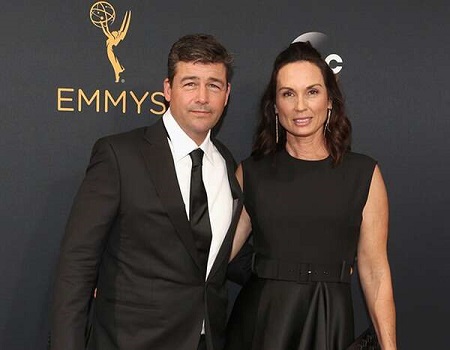 The two are also blessed with two daughters named Sawyer Chandler, 17, and Sydney Chandler, 23. Kathryn currently resides in Dripping Spring, Texas with her spouse and children. They also have many puppies and donkeys.
Back in April 2020, the actor also adopted a shelter dog from Austin Pets Alive!.
What is Kathryn Chandler Net Worth?  
Nonetheless, Kathryn Chandler's net worth is yet to be disclosed. On the other side, her husband Kyle Chandler possesses $9 million net worth. He has earned such hefty money through his numerous roles in both movies and TV shows.
In 2008, the actor appeared in a 2008 movie The Day the Earth Stood Still along with Keanu Reeves, Jennifer Connelly, and Jaden Smith. The movie became a huge hit at the box office grossing over $233 million against the $80 million budget.
Where Is Kyle Chandler's House? 
Despite having such a considerable fortune, the actor has remained tight-lipped about his properties and assets. As per sources, Kyle has a house in Topanga, California.
.