Heather Rae El Moussa- Age, Family, Husband, Affair, Net worth, Children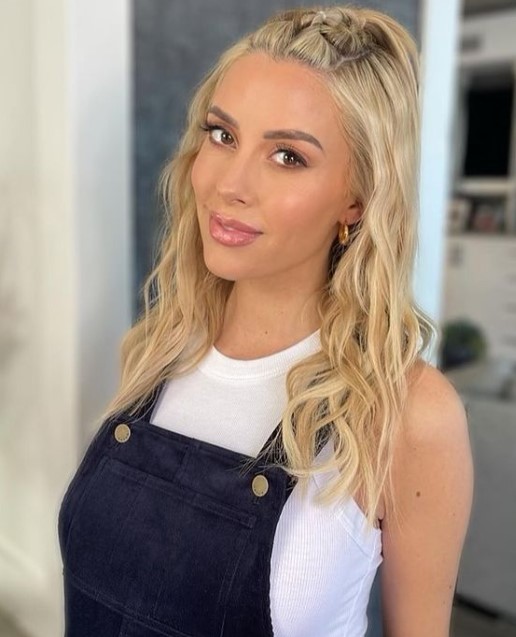 Heather Rae El Moussa is an American TV personality, former model, real estate agent, and Playboy Playmate of the Month for February 2010.
She has also appeared in various movies like The Internship (2013), Love in the Time of Monsters (2014), and Netflix real estate reality show Selling Sunset.
So, who is Heather in real life? To know more about her life, scroll through the article below.
Heather Rae El Moussa's Wiki, Bio, and Age
On September 16, 1987, Heather was born in Anaheim, California, United States to her wonderful mother, Teresa Young, and a father, whose identities are not available on the internet.
Heather was raised as a Christian alongside her siblings. She has a sister named Jenna Young Piper, who she considers a big role model.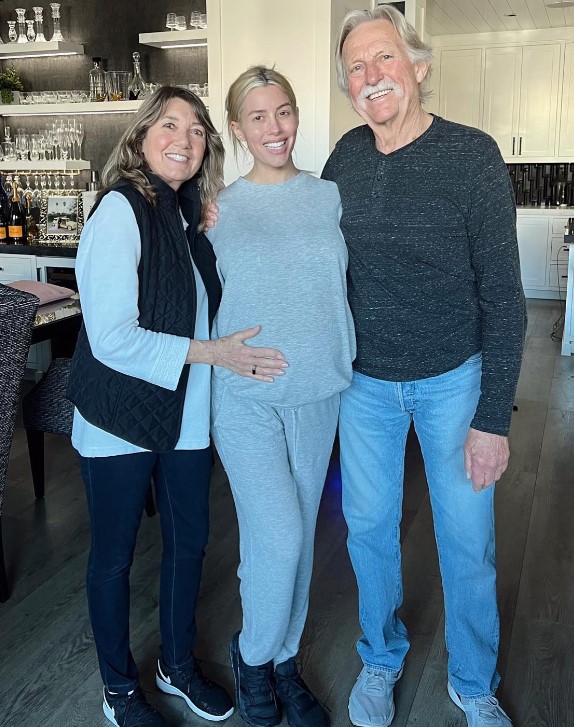 Her first job was as a waitress at a nearby pizza joint.
Young also worked as a clerk at a video shop and a ticket checker at the Snow Valley Resort.
Shortly after turning eighteen, Heather left her house and came to California to pursue her modeling career.
In June 2008, Heather went to a Playboy audition.
Young was first seen in the photo essay Lounge Acts on the Playboy Cyberclub website before being summoned back for some test shots.
She was later selected to be the Playmate of the Month in the renowned men's magazine's February 2010 issue.
In addition, 35-year-old, Heather also worked as a swimsuit, glamor, and lingerie model.
She was a spokesmodel for Captain Morgan, Smirnoff, Baileys, and Jose Cuervo, an ad campaign for the Affliction Clothing Line.
Heather was also a model for clients like Calao Swimwear, DSO Eyewear, Carrie Amber lingerie, Hustler Lingerie, and Superstar Swimwear.
El also appeared as a guest on the episode of "The Baby" in the famous American comedy TV Series "Till the Death."
Heather Rae El Moussa's Career
Apart from being a model, and actress, Heather is also a real estate agent.
Right after she quit her modeling career, Heather started working as a real estate agent.
She never dreamt of having a successful real estate career. Nevertheless, her hard work and connection with her husband made her a well-known real estate agent.
And now Rae is one of the prominent cast of Selling Sunset.
Furthermore, She is also a businesswoman.
She has a skincare brand and casual wear that goes perfectly with today's fashion trends.
Her brands are available on Amazon for purchase. And shares those links often.
Moreover, she is also a social media personality.
How rich is Heather Rae El Moussa?
As a former model, TV personality, and actress, Heather Rae El Moussa is able to accumulate a total net worth of $3 million as of 2023.
Her husband, Terek El Moussa, has a total net worth of $14 million. Together they have $17 million as of 2023.
Her major source of income is her modeling, acting, and social media career.
A survey by the marketing firm Evoluted found that from season 1 to season 3, Heather sold homes worth a total of $11,914,000 and earned an estimated $281,677.
Her commission was $375,570 in total. Just above Amanza Smith, who joined in season 2 and sold $8,250,000 in homes while earning $247,500 in commission, it was the second-lowest number in the cast at the time.
Who is Heather's real-life partner?
Heather is in a very happy marriage with a real estate investor, Tarek El Moussa.
On 23 October 2021, the couple decided to walk down the aisle and promised to spend the rest of their lives together.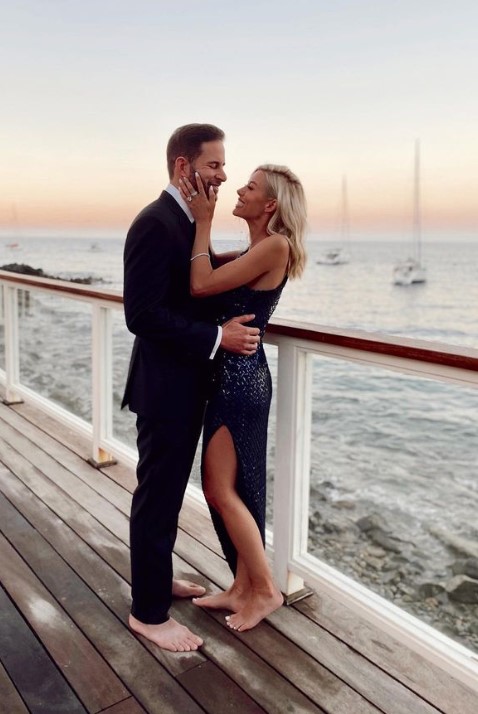 Even though Young and El Moussa both work in the same field, they weren't introduced until a shared friend's fishing excursion in July 2019.
Right after a month, the couple made their relationship public on Instagram and gave their first interview as a couple.
After dating for a year and so, On 29 Jan 2020, the couple move in together. They celebrated their first Valentine's Day in Hawaii.
The couple explored the world together while they dated.
And finally on 25 July 2020, Tarek proposed to Heather during a boat trip to Catalina Island, California while they were celebrating their one-year anniversary.
Rae debuted a tattoo honoring her future spouse, reading, "Yes sir, Mr. El Moussa," in cursive script, which served as a permanent reminder of her dedication to El Moussa.
Before marrying Heather, Tarek was also married to Christina Hall.
In 2009, He married Christina. During those time, the couple had two children, Taylor El Moussa, and Brayden El Moussa.
However, the couple divorced in 2018 due to various unknown reasons.
Heather and Tarek El Moussa's Children
Heather and Tarek have a single child together. They welcomed their first child, a son on the First of January 2023.
The baby boy was born healthy. The couple named him Tristan Jay El Moussa.
The baby is just two months old. As scary as Heather's labor was, she is obsessed with her baby.
Likewise, Heather also has two stepchildren from Tarek's previous marriage to Christina Hall.
Heather seems to be very close with his two other children. They celebrate Christmas together.
Likewise, Tarek and Heather also have a little fur-baby, whose name is not available on the internet.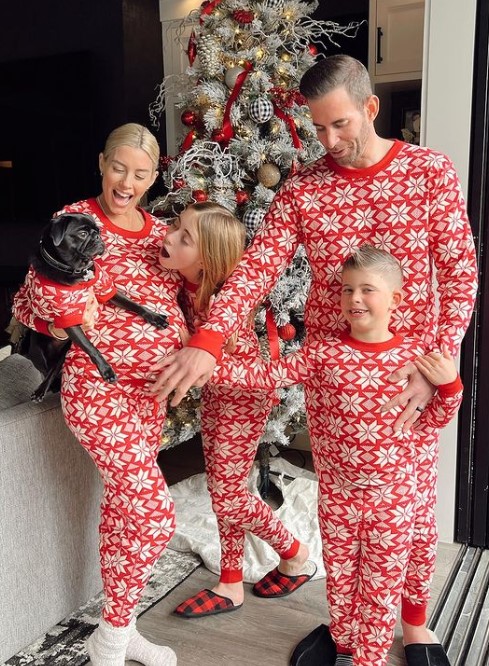 Some facts about Heather Rae El Moussa
On Heather's thirty-second birthday, Tarek gifted her a white hardtop, Ferrari, as she always dreamt of having a Ferrari convertible.
You can find Heather on Instagram as @theheatherraeelmoussa. She has three million followers on it and is already verified as a celebrity.
The couple has a matching tattoo of the date they got married. Likewise, Tarek also has tattooed the birthday of his two children from his previous marriage.
Heather and Tarek's other two children share a wonderful relationship. She keeps posting pictures of them together on her social media.
Read Next: How Angelica Zachary Became Marlon Wayans' Ex-wife? Know Mor About Her Personal and Professional Life.