Billy Wayne Smith- Tragedy of Anna Nicole Smith's Ex-Husband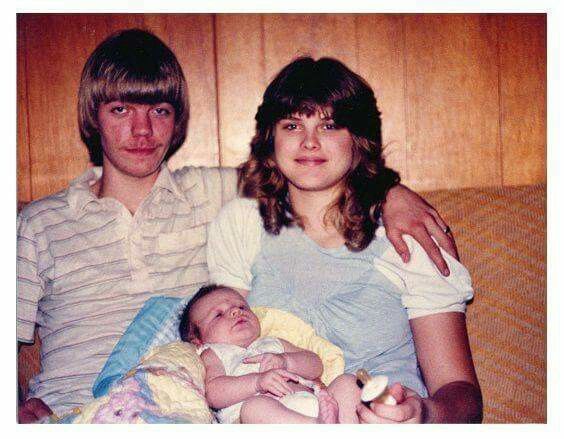 Quick Facts of Billy Wayne Smith
| | |
| --- | --- |
| Full Name | Billy Wayne Smith |
| Nationality | American |
| Marital Status | Divorced |
| Spouse | Anna Nicole Smith |
| Children | Daniel Wayne Smith (1986-2006) |
View
Billy Wayne Smith is an American cook famous for being the ex-husband of Anna Nicole Smith, an American model, actress, and television personality.
Anna Nicole modeled for fashion companies, including Guess, H&M, and Heatherette. Prior, Nicole was married to billionaire J. Howard Marshall.
Likewise, Billy rose to fame when his ex-wife Anna was involved in a legal battle over her late husband Marshall's real estate assets.
Let's scroll till the end to know more about Billy's rise to fame, the downfall of his marriage with Anna, their child's death, and many more.
Billy Wayne Smith's Wiki, Age, and Bio
Billy Wayne was born in 1968 in America. He holds American citizenship. The details about his family and childhood is still unknown.
As a teenager, Billy Wayne worked at Jim's Krispy Fried Chicken to support his family.
Apparently, he dropped out of his school to earn some real money.
During the course of his marriage to Anna, Billy had a wonderful family. However, after their divorce, it looks like the tragedy followed him all around.
Billy Wayne Smith's Married Life with Anna Nicole Smith
Billy Wayne met Anna Nicole Smith while they both worked at Jim's Krispy Fried Chicken. They both had dropped out of high school and were working to support their family.
Initially, he did not care about but Anna wanted him to marry her. The couple began dating in May 1984 and got married on April 4, 1985, at his mother's home in Texas.
Billy was 16 years old while Anna was aged 17 during the time of their marriage. Before getting married to Billy, Anna went by the name Vickie Lynn Smith.
They became the parents of a son in 1986 but the relationship did not last long as they soon separated and started living separately.
Billy and Anna finalized their divorce in 1993 after several years of their wedding.
Who was Anna Nicole Smith's Second Husband?
After their divorce, In 1991, Anna met an American billionaire, businessman, academic, and government official in a Houston strip club, J Howard Marshall. He was 86 years old at that time and she was just twenty-three years old.
Despite their age difference, the couple decided to give their relationship a chance. And after a year and a half of a divorce, Anna walked down the aisle with Marshall.
The couple was together for two years, where Howard would gift her lavish and expensive gifts.
Their marriage rose the question that she married him for his money. However, she denied everything and stated that she loved Marshall and that age did not matter to her.
Related Topic: Nancy Birkhead- Meet Larry Birkhead's Mother
Billy Wayne Smith and Anna Nicole Smith's Child
After a year of Billy and Anna's marriage, Anna gave birth to their baby boy on January 22, 1986. Their first child Daniel Wayne Smith was born in Mexia, Texas.
Daniel was a lovely kid and was raised by his mother and maternal grandmother, Virgie Arthur, in Texas until he was six years old.
In the summer of 2006, he attended classes at Los Angeles Valley College and studied at North Hollywood High School in Los Angeles.
His mother described him as a straight-A-honored student.
At the age of 16, Smith appeared as himself on The Anna Nicole Show, his mother's reality television program that aired on the E! channel on television for entertainment.
He would say that he no longer wanted to be a part of the show in a second-season episode. He was also shown in E! True Hollywood Story with his mother. In the movies Skyscraper and To the Limit, Daniel had cameo roles.
At the age of twenty, Daniel was found dead in his mother's hospital room while visiting her at the maternity ward in Doctors Hospital in Nassau, Bahamas.
At that time, Anna was pregnant with their daughter, Dannielynn Birkhead.
Apparently, he died of a drug overdose. He stole his mother's methadone and overdosed on it.
Some sources tell that some days prior to Daniel's death, Daniel and Anna were stoned together because, at the time of his death, he lost 20 pounds.
On September 10, 2006, just three days after the birth of his half-sister Dannielynn Birkhead, he was declared dead and was ultimately buried in the Bahamas.
And questioning the fact that if Billy and Daniel were ever in touch.
Related Article: Judy Birkhead- Larry Birkhead's Sister Wiki, Age, Family, Siblings
Anna Nicole Smith's Controversies
Anna was just a normal person till 1992. When she met her second husband, everything changed for her.
She went on to become an actress, model, and TV personality. When her billionaire husband died of old age, his property was divided between Anna and her stepson, E. Pierce Marshall.
Apparently, both Anna and Pierce held two funerals for their loved person. And Anna and Pierce spent the last part of their life in a lawsuit to secure rights over Howard's estate.
The case made it to the US Supreme court and the settlement was outlived for both parties.
Anna had not disclosed the father of her daughter, Dannielynn Birkhead. When she died, her attorney Howard K. Stern, said that he and Smith had been in a relationship for a very long time, and claimed he was the father.
Larry Birkhead, an entertainment photographer, sued to prove paternity after claiming to be the child's father. The father was listed as Stern on the Bahamian birth certificate.
However, the paternity test proved that Larry was Dannielynn's father. And he received sole custody of Anna's daughter.
Smith supposedly had a prescription drug addiction. At a meeting with Smith in April 2006 at Cedars-Sinai Medical Center in Los Angeles, a psychiatrist claimed to have diagnosed the man with a borderline personality disorder.
And a year later of her son's death, On February 8, 2007, Anna Nicole died of a drug overdose. She was just 39 years old at the time of her death.
Her ex-husband, Billy Wayne Smith did not show up to her funeral.
How rich is Billy Wayne Smith?
Since billy was just a cook some decades back, we have no information regarding his net worth.
On the other hand, his wife Anna had a total net worth of $1 million in 2007. Her real estate assets are not listed in the net worth list.
Since Smith's legacy is her daughter Dannielynn Hope Marshall Stern. She inherits $3 million from both sides of her parents.
Some facts about Billy Wayne Smith
After the death of Anna and Billy's Child, Daniel, Billy is out of the media's reach and there is no trace of his existence. We don't know if he is alive or dead.
In a testimony, Howard K. Stern revealed that "Anna saw herself as both mother and father to Daniel. From the time I met her, everything was for Daniel. I would say that physically, she died last week, but in a lot of ways, emotionally she died when Daniel died."
After Smith passed away, TMZ revealed that she had received a methadone prescription while she was eight months pregnant and under a phony name. The California Medical Board started an investigation into the situation. Sandeep Kapoor, the prescribing physician, deemed his course of therapy "sound and reasonable."
Read Next: Gary Carmine Cuoco- Kaley Cuoco's Father: What's his Net worth?