"Schitt's Creek" Actress Jennifer Robertson is Engaged. 7 Facts About the Canadian: Who is her Daughter, What is her Net Worth?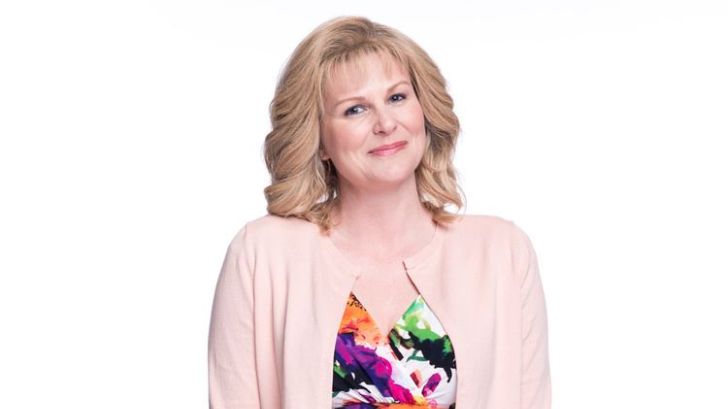 .Jennifer Robertson is a Canadian actress, writer, and comedian. She is most known for playing Jocelyn Schitt in the Canadian sitcom, Schitt's Creek, which recently had its series finale.
Robertson has also appeared in other television shows like Point Blank, Hannah Montana, Degrassi: The Next Generation, and Little Mosque on the Prairie.
Here are seven facts about Jennifer Robertson:
7. Jennifer Robertson has a Daughter
Robertson is a mother to a daughter, Lola.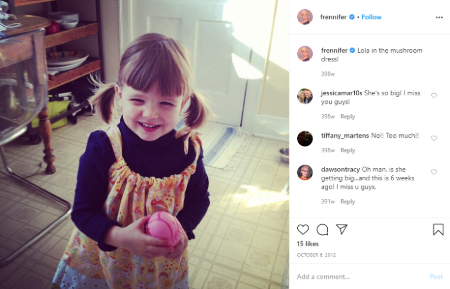 Like most of her personal life, Robertson has closely guarded her daughter from the media and other than a couple of pictures on her social media, not much is known about her daughter.
6. Played Jocelyn Schitt in the Canadian Sitcom, Schitt's Creek
As of April 7, 2020, the Canadian sitcom, Schitt's Creek has ended its run after six seasons and eighty episodes. The series premiered on CBC Television on January 13, 2015.
Robertson played Jocelyn Schitt, the wife of the Mayor of the fictional Schitt's Creek, around where the series is based, in the sitcom.
For her appearances, she was nominated for numerous awards and accolades including four nominations at the Canadian Screen Awards and a nomination at the Screen Actors Guild Awards.
5. Jennifer Robertson was Engaged in October 2019 but has Broken Off
On October 1, 2019, Robertson announced via her Instagram that she was engaged.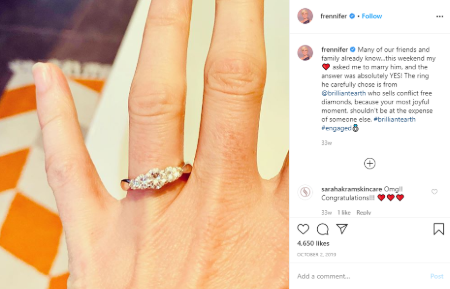 The post featured her left hand with the engagement band which, as she pointed out was from Brilliant Earth. She captioned:
"Many of our friends and family already know…this weekend my [love] asked me to marry him, and the answer was absolutely YES!"
While not much is available about the man who put the ring on Robertson, the mystery man made numerous appearances with her on her social media.
However, she has called off the engagement and is single now. She has even deleted all the engagement photos and also the photos of her then-fiance. She now lives a single life.
4. Performer and Writer on the Canadian Sketch Comedy Show, Comedy Inc.
Robertson cut her teeth in the acting and comedy culture in the Canadian sketch comedy show, Comedy Inc.
Not only was she a featured performer, but behind the scenes, she was also a writer responsible for writing for the show.
The sketch comedy show ran for five seasons from September 27, 2003, to August 2007.
3. What is Jennifer Robertson's Age? What is her Height?
Born in 1971, Jennifer Robertson is 48-49 years old. The Canadian actress/writer/comedian stands at 5 feet 5 inches (165.1 cm).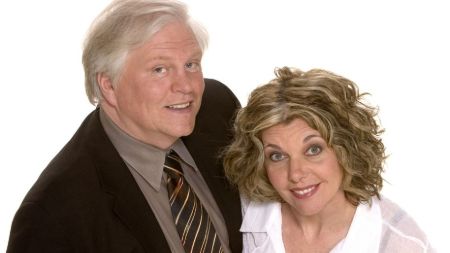 Her father, Bob Robertson, was a Canadian satirical comedian, and one-half of the comedy duo, Double Exposure, with his widow. Linda Cullen.
2. Jennifer Robertson– Set to Play Ellen in Upcoming Netflix Drama Series, Ginny & Georgia
Robertson is named one of the cast members of the upcoming drama series, Ginny & Georgia. The American drama series will premiere on Netflix sometime in 2020.
Starring Brianne Howey, Antonia Gentry, Diesel La Torraca, and Felix Mallard, among others, the series tells the story of 15-year-old Ginny and her 30-year-old mother, Georgia, and their life struggles.
Robertson is set to star as Ellen in the drama series.
1. Estimated Net Worth of $1 Million
As of April 2022, Jennifer Robertson is estimated to have a net worth of $1 million. The veteran Canadian actress/writer/comedian has more or less been acting since 1998, since her appearance in an episode of the Canadian TV comedy, SketchCom.
She gained popularity as a featured performer and a behind-the-scenes writer on the Canadian sketch comedy show, Comedy Inc. She became a household name as part of the Canadian sitcom, Schitt's Creek.