7 Facts About Helena Seger: The Wife of Footballer, Zlatan Ibrahimović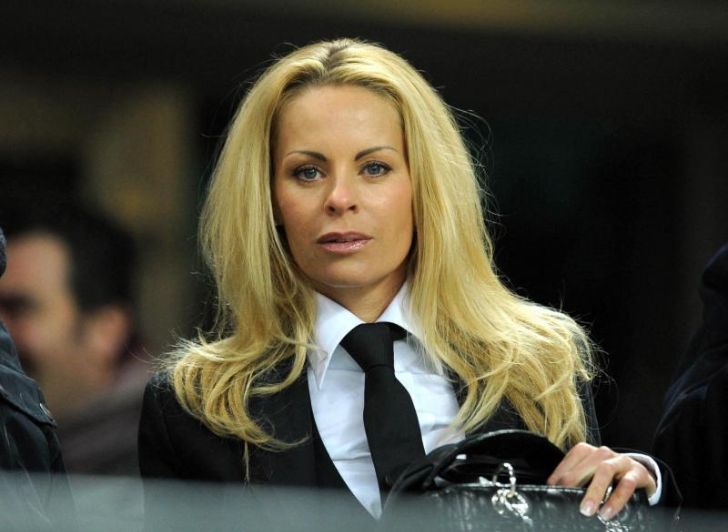 Helena Seger is a Swedish model and businesswoman. She is the longtime-girlfriend-turned-wife of Swedish professional footballer, Zlatan Ibrahimović, and the mother of their two children.
Here are seven facts about Helena Seger:
7. How Old is Helena Seger? What is her Height?
Helena Seger was born on August 25, 1970, in Lindesberg Municipality, Orebro County, Sweden. She is 49 years old as of May 2020.
The former-model stands at 5 feet 5 inches (1.65 meters).
6. The wife of Legendary Footballer, Zlatan Ibrahimović
Seger is most known as the wife of legendary footballer, Zlatan Ibrahimović. Known for his outrageous tactics on the field and even more outrageous antics outside the field, Zlatan is regarded as one of the best strikers in history.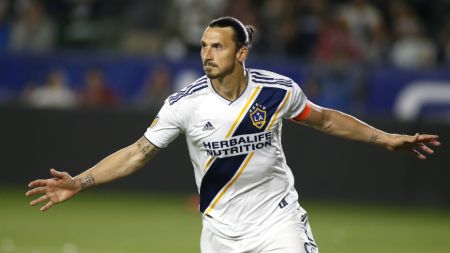 He is currently a striker for the Serie A club A.C. Milan and has racked up over 540 career goals.
Seger and Zlatan's relationship can be traced as far back as 2002 and they were in a relationship for years before taking the final leap into marriage.
5. Mother to Two Sons by Zlatan
With Zlatan, Seger is mother to two children; both sons. Their eldest son, Maximilian, was born on September 22, 2006, followed by son Vincent, born on March 6, 2008.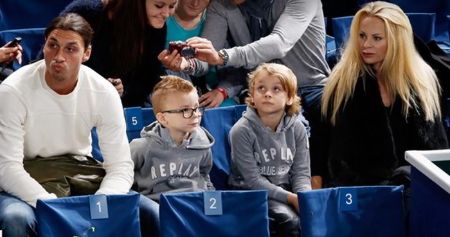 The couple resides in their home outside Los Angeles, California, but they also have a home in Malmö, in their home country, where they spend their summers.
4. How and When did She Meet Zlatan Ibrahimović?
Seger met Zlatan circa 2002 when she was working at the Swedish low-cost flight service, FlyMe. Seger was heading to the parking lot where her car was parked and as fate would have it, Zlatan's car was parked opposite hers.
They had a disagreement over the parking space and their row turned into an enduring relationship that ultimately resulted in marriage.
3. What did She do Before Finding Fame?
Before she found fame as the wife of one of the great footballers of a generation, Seger worked as a model and a businesswoman.
She started working at 13 in the Swedish denim retailer, Gul & Bla. She went on to have a prolific career as a sales representative for conglomerates such as Diesel, Bonner, Slakthuset, Corona and Hooch, Malaco Leaf, , and Austria Tabak.
2. She keeps her husband Zlatan Grounded
Anyone familiar with Zlatan Ibrahimović knows that he holds himself in higher regard than even his most ardent fans. He also holds controversial opinions and is not afraid to get physical, whether they be opponents or teammates.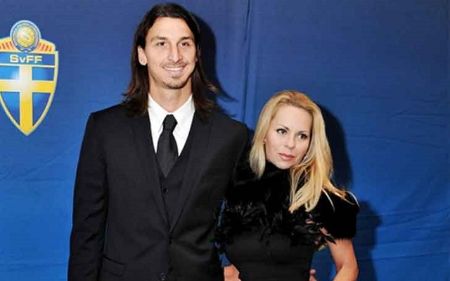 There is perhaps no one who can tame Zlatan than his wife, who he publicly admits, helps keep him humble. In an interview with  BBC Radio 5, Zlatan said that his wife wouldn't let him hang a portrait of himself at their home.
"My wife does not allow me to have pictures of myself. She says, 'There is already enough talk of you and I don't want to see you on the walls. It is enough that I see you in real life.' There is one of my feet on the wall. That is what has given us what we have, it is a reminder for the family, not for me, of what we have."

https://twitter.com/ESPNFC/status/1065726671008014337
1. Her Husband is Worth Over $190 Million
Considered by critics and fans as one of the best strikers of his generation, Zlatan Ibrahimović is one of the most revered athletes in football history.
As such, he is believed to be worth $190 million. As his wife, Helena Seger is one of the primary beneficiaries of his vast net worth along with their two sons.
That isn't to say that Seger is a mere trophy wife; in fact, she has herself been a model and a businesswoman. She is also a homemaker and a mother, which is a job unto itself.