Maria Shriver Net Worth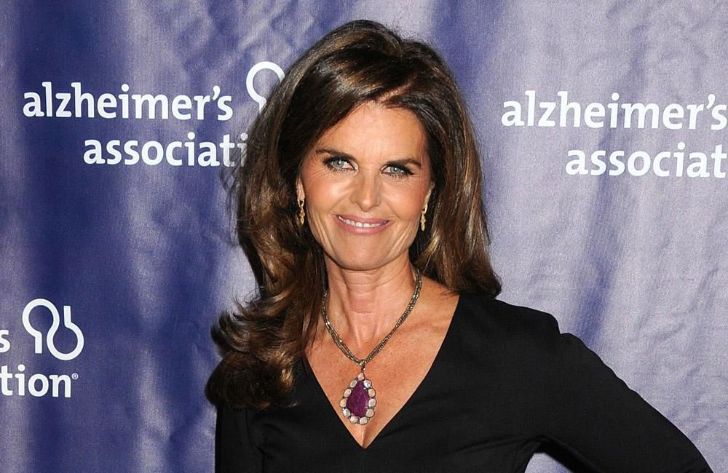 How Much Is The Fortune Of Emmy Winning Journalist Maria Shriver?
Famous as a special anchor and correspondent of NBC News, Mariah Shriver is an American journalist and author. Similarly, she is known as the former First Lady of California from November 17, 2003 – January 3, 2011.
The versatility personality Shriver is also recognized as an executive producer of the documentary series The Alzheimer's Project. On the other hand, she is the owner of a nonprofit organization, The Women's Alzheimer's Movement.
As of 2020, 2 times Emmy Winning journalist Maria Shriver has an estimated net worth of $100 million. Likewise, she earns a salary in millions, and her contracts and endorsements deals help her to add different assets.
NBC News Anchor: Journalism Career So Far
Maria Shriver immediately began her professional journey after she completed her studies. First of all, in 1978, she joined KYW-TV and served as a news writer and producer for the station till 1985.
After that, Shriver worked at WJZ-TV as a writer and producer in the show, Evening Magazine. Eventually, from 1985 to 1986, she co-anchored the early morning TV news program CBS Morning News.
Additionally, the journalist Maria moved to NBC News and worked as a correspondent in 1986. Till 2004, she anchored shows like Main Street, Sunday Today, Weekend Today, NBC Nightly News, First Person with Maria Shriver, and Dateline NBC.
4 years later, 64 years old news anchor executive-produced the documentary show American Idealist: The Story of Sargent Shriver in 2008. Similarly, she won 2 Emmy Awards for working as an executive producer of another documentary series The Alzheimer's Project.
Moreover, Evening Magazine producer launched a national study and comprehensive report The Shriver Report: A Woman's Nation Changes Everything in October 2009. The research said that American women make up half the work of the USA and its effects on major organizations like government, business, and family.
Besides that, Shriver is a writer and has published several books titled as Ten Things I Wish I'd Known Before I Went Out Into The Real World, What's Wrong With Timmy?, What's Happening to Grandpa?, And One More Thing Before You Go…, and I've Been Thinking…: Reflections, Prayers, and Meditations for a Meaningful Life.
Return To NBC News
Emmy Award-Winning journalist Maria Shiver again joined the NBC News in 2013. After that, for 2 years, she served as Dateline NBC correspondent.
Since she comes back to NBC, Maria is co-anchoring the news and talk morning TV show Today. Recently, she also serves as an anchor in a daytime talk show Hoda & Jenna (2019-present).
Is Maria Shriver First Lady of California?
5 feet 5 inches tall Maria was the First Lady of California between 2003 to 2011 as she was the wife of then governor of California Arnold Schwarzenegger. At that time, she supports for various social causes.
Today anchor became the nation's premier forum for women after she assisted The Women's Conference helping to focus and grow the needs of poor, disabled, and women. In 2004, she even created Minerva Awards as a reward to those women of California who contributed their hard work for changing the society.
Philanthropy Life
The Alzheimer's Project executive producer Maria is equally known for her charity works. In order to help needy people and united community organizations and government agencies, she initiated the WE Connect Program.
Similarly, Shiver created the WE Invest Program aiming to help women start or increase their business. Also, she stands up for the charitable foundation like Barbara Davis Center for Childhood Diabetes, Best Buddies International, Habitat For Humanity, US Doctors for Africa, and Dana-Farber Cancer Institute.
What Is The Worth Of Her Los Angeles House?
Television Academy winner Maria owns over 11,000 square feet mansion in Los Angeles, California, the United States.
The bungalow boasting 8 bedrooms, 7 bathrooms is worth $10 million. Similarly, the villa also features other facilities like the 3-car garage, a wine cellar, a theatre room, and a gym.
Family Background
Maria Shriver was born Maria Owings Shriver on November 6, 1955, in Chicago, Illinois, the United States to politician father, Sargent Shriver and activist mother, Eunice Kennedy Shriver.
Maria is the only sister of her 4 siblings: Anthony Shriver, Bobby Shriver, Mark Kennedy Shriver, and Timothy Shriver.
The author Shriver attended Westland Middle School and Stone Ridge School of the Sacred Heart. Then, she enrolled at Manhattanville College and 2 years later, she transferred to George University and graduated holding a Bachelor of Arts degree.
Celebrity Relatives Including Kennedy Family
Maria has a close bond with the political family involved in politics and the business known as The Kennedy family. She is a part of the family as her mom was a sister of John F. Kennedy.
Along with John, Shriever is a niece of other Kennedy's members including Robert F. Kennedy, Ted Kennedy, and Joseph P. Kennedy Jr.
Besides that, she is also famous as the 4th cousin of the tennis player Pam Shriver among people.
Kennedy Family Fortune
As Maria Shriver is a direct descendent of Kennedy family she has got a considerable income via inheritance. As per the document she has collects income from assets such as Vornado Realty Inc and Vornado Realty Trust.
As per the source, she has got more than $170 million since 1998 just as a dividends.
Are Maria Shriver and Arnold Schwarzenegger Still Married?
Maria Shriver is married to actor and politician Arnold Schwarzenegger. The duo exchanged the wedding vows on April 26, 1986.
Together, the celebrity couple shares 4 children, two daughters: Katherine Schwarzenegger, Christina Schwarzenegger, and two sons: Christopher Schwarzenegger and Patrick Schwarzenegger.
After living blissful life for 25 years, the journalist Maria filed for divorce from Arnold saying irreconcilable differences. Despite that, the pair are still legally married as their divorce is yet not finalized.
After separating from her estranged husband, Maria Shriver is in a relationship with Matthew Dowd. The couple started dating nine years back. Since, 2013, they are happily living their life with each other.