Amanda Bynes Net Worth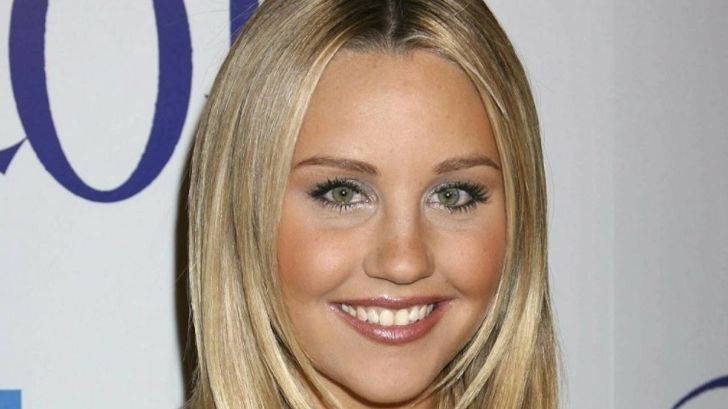 What Is The Worth Of Former Actress Amanda Bynes?
Famous for her different roles in the sketch comedy series All That (1999-2000), Amanda Bynes is a former American actress. Similarly, she is also known for her acting skills in What I Like About You, Big Fat Liar, What a Girls Wants, and Hairspray.
The former actress is also recognized as the host of the variety show The Amanda Show (1999-2002). When she was active, Amanda Bynes had an estimated net worth of $3 million in 2010.
Took Acting Break Decade Ago
Amanda Bynes started her professional journey in the film industry in 1993. After that, she debuted as a lead on the sketch comedy TV series All That (1996-2000) playing various roles and grabbed the limelight.
From, 1997 to 1999, Bynes featured as Panelist on kid's panel game show Figure It Out. Similarly, Amanda appeared as herself in an episode of television show Blue's Clues in 1998.
The following year, All That star portrayed Crystal Dupree in the sitcom about a sports agent Arli$$ just for one episode. Again, Bynes earned more fame for hosting as well as playing various roles in the live-action sketch comedy and variety show The Amanda Show.
Moreover, Figure It Out actress became the part of other TV series like Crashbox, Double Dare 2000, The Nightmare Room, and Rugrats. Similarly, she played Kaylee in teen comedy film Big Fat Liar along with Frankie Muniz, Paul Giamatti, Amanda Detmer, Lee Majors, and Donald Faison.
Between 2002 to 2006, Bynes played Holly Tyler on the sitcom What I Like About You. Furthermore, she also appeared in numerous movies and TV series like What a Girl Wants, Robots, Hairspray, Easy A, Family Guy, and Living Proof.
Besides acting, in 2007, Amanda along with Zac Efron and Elijah Kelley sang two songs titled Without Love and You Can't Stop the Beat.
Short-Biography
Amanda Bynes was born Amanda Laura Bynes on April 3, 1986, in Thousand Oaks, California, the United States.
Her father, Rick Bynes is a dentist while the mother, Lynn Organ is an office manager and a dental assistant. Similarly, she has an actress sister Jillian Bynes and a brother, Tommy Bynes.
Hairspray actress Amanda Bynes attended the Fashion Institute of Design & Merchandising.
Is Amanda Bynes Pregnant?
34 years old former actress Amand is currently in a relationship with Paul Michael since 2019. In 2020, she made an announcement saying she was engaged with her boyfriend via her Instagram.
Immediately after 3 weeks, Bynes said she broke up with Paul and he revealed it was all fake as their Instagram was hacked.
Again, in March 2020, Easy A star announced that she was expecting a child with her fiance sharing an ultrasound picture. Later, the photo was deleted and Amanda's lawyer confirmed she was not pregnant despite her claim.
Prior to Michael, Bynes was dating Doug Reinhardt in 2008. At the end of that year, the pair separated.
Drug Addiction
Back in 2012, Amanda was arrested for driving under the influence (DUI) in West Hollywood. After 3 months, she was again charged for hit and run case.
Similarly, the former actress Bynes was spotted smoking in the lobby of her Manhattan apartment building and charged for possession of marijuana and reckless endangerment.
In 2018, Big Fat Liar actress revealed that she has a bipolar disorder due to which she even accused her father of sexual assault and emotional abuse via her Twitter. Later, she apologized for that saying:
I'm really ashamed and embarrassed with the things I said. I can't turn back time but if I could, I would. And I'm so sorry to whoever I hurt and whoever I lied about because it truly eats away at me.