Seven Facts of Academy Winning Actor Matt Damon Stepdaughter, Alexia Barroso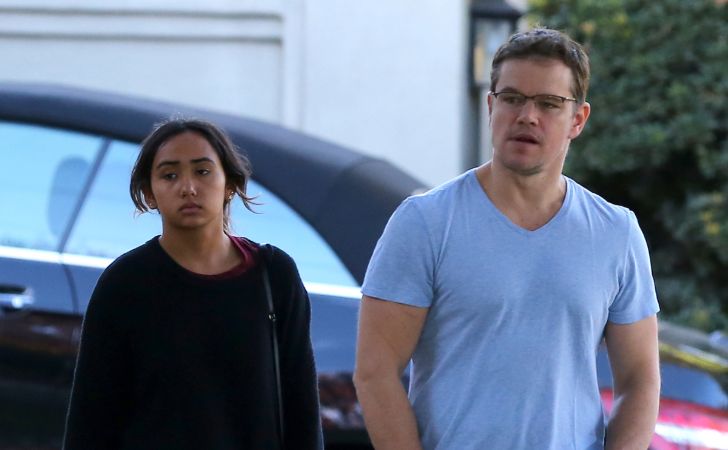 Alexia Barroso is the stepdaughter of Academy awarded actor Matt Damon. Damon rose to prominence with the 1997 movie Good Will Hunting which he co-wrote and starred alongside Ben Affleck. Since then, Damon has appeared in numerous films, notably Bourne franchise, The Martian, and Behind the Candelabra. Let's look at seven facts of his step-daughter.
7. Who is Alexia Barroso's father?
Alexia Barroso's biological father is Arbello "Arby" Barroso. Alexia's mother, Luciana Barroso, was married to Arbello until December 2004. Barroso is quite reticent about her private life. For this reason, Arbello and Luciana's exact date of marriage remains a mystery. Nevertheless, Matt Damon adopted Alexia following his marriage to Luciana.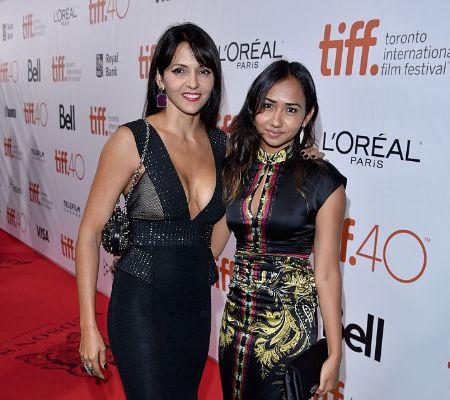 In a rare interview with the Star magazine, in 2014, Arbello spoke fondly of Matt Damon. "I could not possibly have asked for a better stepfather for my daughter than Matt," he told the magazine, adding, "He treats Alexia like she is his own flesh and blood. Matt has been an absolute blessing for my daughter."
6. Alexia Barroso Age
Barroso was born on 1999 and is currently 21 years old. However, her birth month is unknown.
Meanwhile, Alexia's mother, Luciana, born in 1976, is 44 years old. Alexia's stepfather, Matt, born on October 8, 1970, is currently 49 years old.
Read Seven Facts of Zack Synder's Adopted Daughter Autumn Snyder
5. Her Parents Are From Argentina
The 21 years old mother was born and raised in Salta city of Argentina. While her father too is from Argentina, it is not known which town he grew up in. In his first-ever interview with the Star, Arbello revealed his struggle with being the family's breadwinner. "I used to provide for my daughter, but then the market went down. Everyone has had their trouble, and I had mine."
Nevertheless, he praised his ex-wife and revealed that they share a cordial relationship. "Matt, Luciana, and I all have a wonderful relationship…Matt is a fantastic stepfather, and Luciana is a terrific mom," he told the magazine.
4. Alexia's Mother Met Matt Damon in South Beach Nightclub
Barroso and Dogma actor first met in 2003 in a Miami club where Barroso worked as a bartender. At the time, Luciana was a single mother of then 4-years old Alexia, and Matt was busy in the comedy flick, Stuck on You. While appearing in The Ellen DeGeneres Show, Damon explained how a change in the plan led the movie crew to Miami instead of the initially planned shooting location in Hawaii.
After getting 'dragged' to the nearby bar by some of the guys from the movie's crew, he met his future wife, to which Matt added, "I literally saw her across a crowded room, literally…I don't know how else our paths would've crossed if that didn't happen. If all those things didn't happen."
Damon and Barroso dated for a few years and got engaged in September 2005. Three months later, on December 9, 2005, the couple tied the knot in a private civil ceremony at Manhattan's City Hall.
3. Alexia has Three Half-Siblings
Luciana and Matt Damon welcomed their first child together, daughter, Isabella Zavala Damon, on June 11, 2006. Two years later, the couple became second-time parents to a daughter, Gia Zavala Damon, born on August 20, 2008. Alexia's third half-sister, Stella Zavala Damon, was born on October 20, 2010.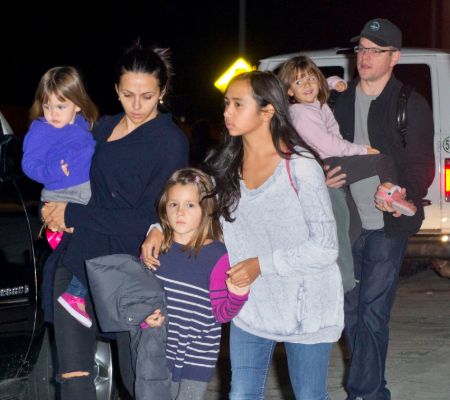 Currently, the family resides in Pacific Palisades, Los Angeles. They also lived in Miami and New York for a few years.
2. Alexia's Name is Tattooed on Matt's Arm Along With Three Daughters
On August 2019, the 49 years old actor paid tribute to his four daughters with a series of tattoos of each of their names in his upper arm. His tattoo artist, Daniel Winter aka Winter Stone, revealed the tattoo on his Instagram.
Daniel, who has worked with celebs like Lady Gaga and Emma Roberts, regarded the moment as an 'honor,' sharing a black and white photograph of the tattoo.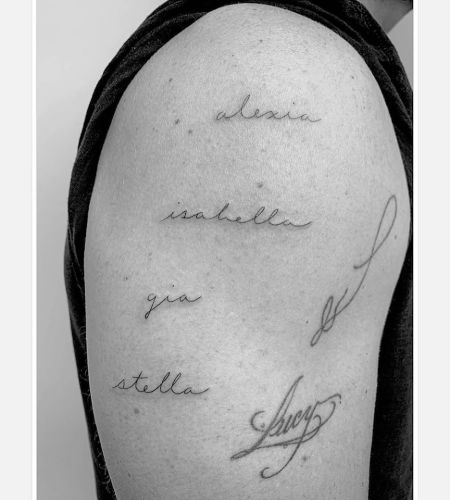 As a matter of fact, Alexia made a guest-appearance in Damon's 2011 comedy We Bought a Zoo as a zoo staff.
1. She Recently Recovered From Coronavirus
While speaking to Graham O'Toole and Nathan O'Reilly on Dublin's Spin 1038 radio, Damon revealed that Alexia had contracted Coronavirus along with her roommates but fortunately 'got through it fine.'
Know More About Movies Available Early in VOD Due to Covid-19
The 49 years old actor moved to Dublin in March with his wife and three youngest daughters to shoot the film, The Last Duel. But, because of the pandemic, Damon extended his stay in Dublin while Alexia stayed in New York to attend her college. Nevertheless, Damon added that the family would reunite 'at the end of the month.'