7 Facts About Ice-Hockey-Player-Turned-Actor, Evan Roderick: Star of Netflix Drama, "Spinning Out"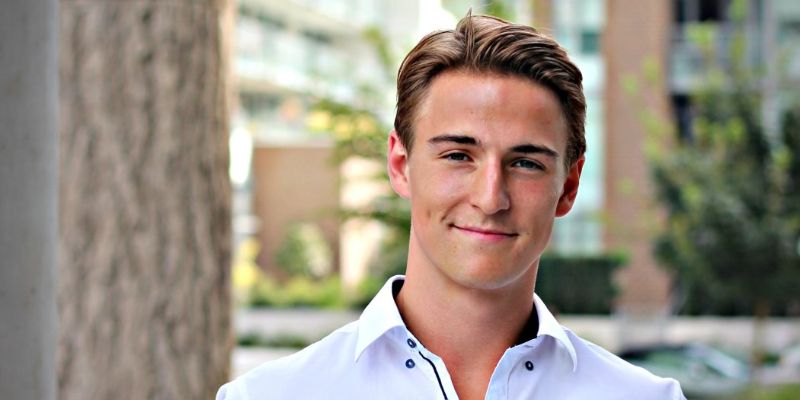 Evan Roderick is a Canadian former-professional-ice-hockey-player-turned-actor and musician. After an accumulation of injuries caused him to retire prematurely from ice hockey, Roderick became an actor. He is most known for playing Officer Nick Anastas in the CW superhero series, Arrow.
He also recently starred as Justin Davis in the short-lived Netflix drama series, Spinning Out
These are seven facts about Evan Roderick:
Played Justin Davis in the Short-Lived Netflix Drama, Spinning Out
Roderick's breakout role came in the 2020 drama series, Spinning Out.
The series premiered on Netflix on January 1, 2020, and revolved around a female ice-skater who must find a way to salvage her career after an injury renders her singles career over.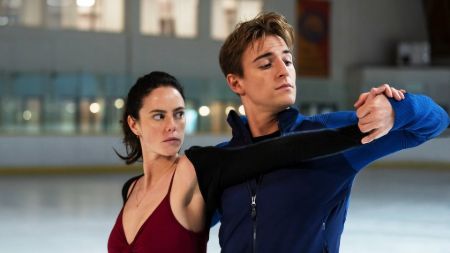 The series starred Kaya Scodelario as the lead, Kat Baker, and Roderick played Justin Davis, a philandering playboy and Baker's pair-skating partner.
The series was canceled in February 2020 after only its first season but Roderick's performance was hailed as one of the highlights of the show.
He was a Professional Ice Hockey Player
Part of the reason Roderick was cast in the role of Justin Davis was that he is a phenomenal actor. The other half: because he had training with ice skating; he was a professional ice hockey player, after all.
He was a high-level ice hockey player for several of his teenage years and trained at Okanagan Hockey Academy in Penticton.
He played for the British Columbia Hockey League with the Westside Warriors for one season, the Alberni Valley Bulldogs for one season, and the Langley Rivermen for three seasons.
He was accepted into the University of Massachusetts Lowell River Hawks in the NCAA under a Division 1 scholarship in ice hockey, but an accumulation of injuries effectively ended his professional career at 19.
What is Evan Roderick's Age, and Height?
Evan Roderick was born Evan Roderick Anderson on June 6, 1995. As of May 2020, he is 24 years old. He is built like an athlete, and it so because he is. He stands at 5 feet 11 inches (1.8 meters).
Born in Vancouver, British Columbia, Canada, Roderick has an older brother, Stuart.
Recurring Role as Officer Nick Anastas in Superhero Series, Arrow
Roderick also had a recurring role as Officer Nick Anastas in the CW superhero series, Arrow. Based on the DC Comics character, Green Arrow, the series saw fellow Canuck actor, Stephen Amell, starring as the titular superhero.
The series ran for eight seasons, premiering on October 10, 2012, and had aired its last episode on January 28, 2020.
Movie Appearances in Short Films like Alien Shy, The Clam Man, Young/Old/Man, and Tributum
Besides his litany of TV appearances, Roderick is also known for his appearances in short movies.
He has appeared as Prince Charming in Alien Shy (2015), Andy in The Clam Man (2016), Sam in Young/Old/Man (2017), and Viktor in Tributum (2017).
He also plays Tucker Jake in the upcoming drama short, Iron to Rust.
He is also an Aspiring Musician
Evan knew he wanted to make a living in showbiz when he was 10 and was moved by a Rolling Stones concert. After his ice hockey career didn't pan out, he pursued his true calling.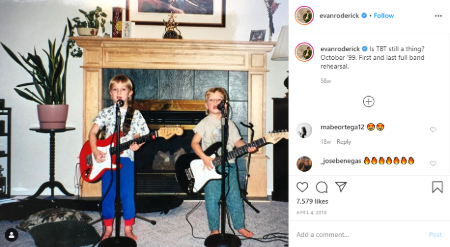 Besides acting, Evan is also a noted musician. With his older brother, he sings and plays the guitar. While he is not signed to a major label and his musical career, not unlike his acting career, is still budding, he has proven that passion trumps experience.
Estimated Net Worth of $1 Million
Evan Roderick is estimated to have a net worth of $1 million. The 24-year-old has had a life with more heartbreak and triumphs than most. He was on his way to a professional career in ice hockey when an accumulation of injuries spelled his premature retirement at only 19.
He then turned to music and acting as a means of escape, and by any metric, he has found success. He has appeared in numerous short movies like Alien Shy, The Clam Man, Young/Old/Man, and Tributum, as well as been featured prominently in TV shows like Arrow and BH90210.
He recently starred in the short-lived Netflix drama series, Spinning Out.