French Photographer Patrick Demarchelier Dies at 78- Cause of Death?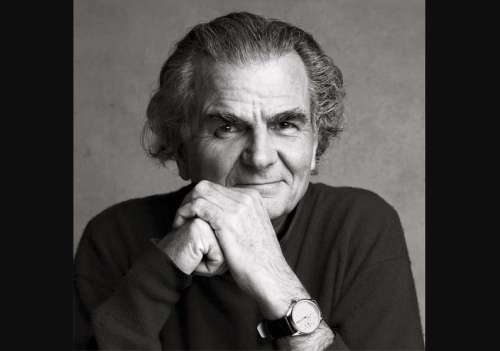 Patrick Demarchelier, a French photographer who worked with several popular celebrities including Princess Diana has passed away at the age of 78.
While the cause of death is still unknown, it was reported that the Frenchman died on Thursday, March 31 on the island of St. Barths. The cause of his death might be out as soon as the autopsy is complete.
The news came out through his Instagram post with a caption that read:
"It is with great sadness that we announce the passing of Patrick Demarchelier. He is survived by his wife Mia, his three sons Gustaf, Arthur, Victor and three grandchildren."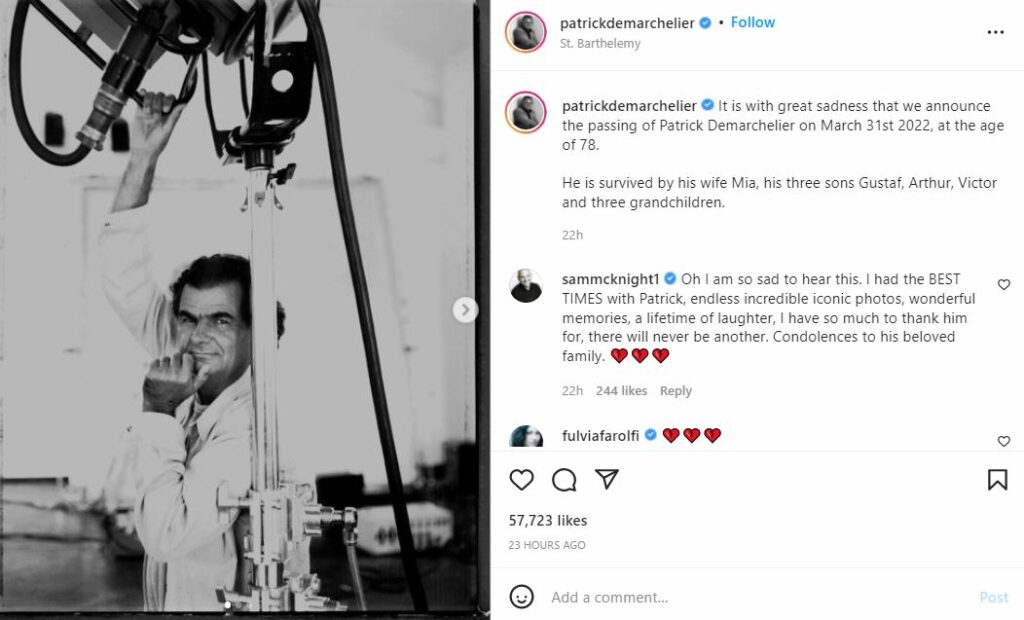 Patrick Demarchelier's Short Biography
Demarchelier was born on 21 August 1943, in Le Havre, France. His parents divorced when he was young and he lived with his mother and stepfather. He grew an interest in photography after his 17th birthday when his stepfather gifted him a camera.
He moved to New York where is learned fashion photography and soon earned fame with his portraits of Princess Diana.
Patrick has also photographed for the covers of Vogue, Allure, Vanity Fair and Harper's Bazaar and several brands like Dior, Louis Vuitton, Chanel, H&M, Zara, Lacoste, Ann Taylor, Calvin Klein, Ralph Lauren etc for advertising purposes.
Patrick Demarchelier's biggest achievement in his career was being the personal photographer of Princess Diana which earned him huge fame.
He was also accused of sexual harassment by several models in 2018 but he claimed them to be false. After the allegation, he was released by Vogue.
Celebrities who paid tribute to the Photographer
Ciara shared her photograph shot by Patrick and praised him. She wrote:
"I'll never forget the special moment of being shot by the Legendary photographer Patrick Demarchelier. It was a dream come true. He was so sweet. He was also one of my favorite photographers. His work will live on to inspire so many."
Emily Ratajkwoski also shared several portraits on Instagram taken by the legendary photographer and wrote:
So honored to have worked with the legend and the most lovely @patrickdemarchelier you will be missed