Who is Billy Gardell's Wife? Detail About his Weight Loss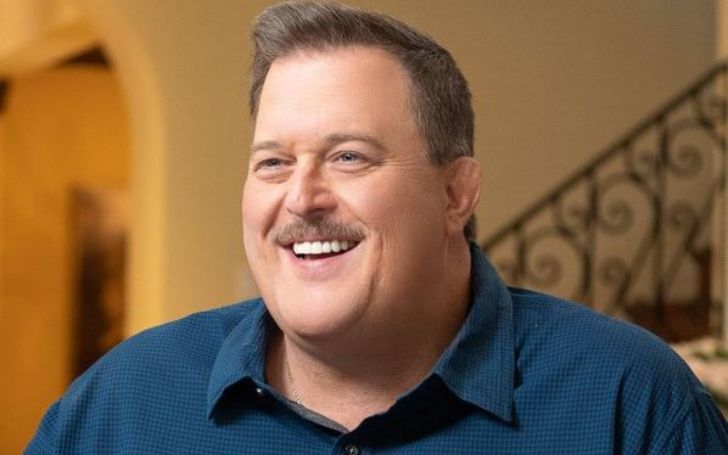 With an exceptional TV career spanning 2 decades, the Mike & Molly actor Billy Gardell undoubtedly is an aspiring figure. Not only his professionalism but also his battle with weight gain and journey for wellness after diagnosis with Type 2 Diabetes grabbed further spotlight of inspiration.
At one point, the American actor & stand-up comedian weighed 350 pounds. But constant fitness exercise and diets led him to shed more than 115 pounds within the course of 4 years. For sure, the credit goes to his stone-hard dedication, also, his family support (of wife & son) sought him further strength.
Who Is Billy Gardell's Wife? Married Life & Children!
The 52-year-old Bob Hearts Abishola actor enjoys a marital relationship of 2 decades with his wife, Patty Gardell. As per IMDB, the couple married on September 30, 2001, and celebrates their 20th wedding anniversary this 2021 fall.
They remain low-key about their dating story & further information on courtship. But it's undeniable that their strengthening relationship is probably a result of long-time connection & mutual understanding.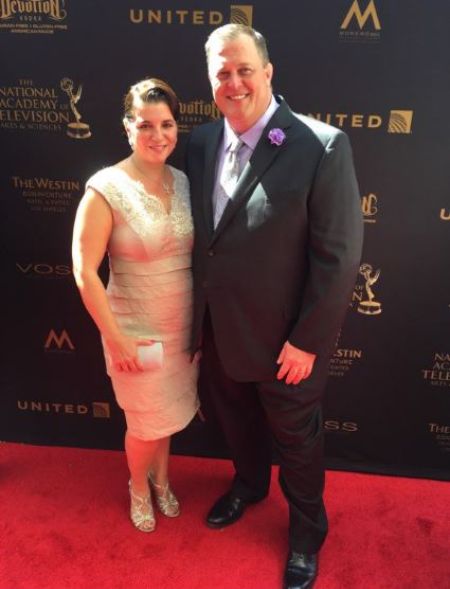 Unlike Billy, his wife Patty prefers a private life and barely has ever talked about herself or her profession. But she did make special appearances in the documentary: Billy Gardell: Halftime (2011), and Family: A Love Story (2017).
And yes, with their long-running happy married life, the couple shares a son. They welcomed son William III in 2003; at that time, the My Name Is Earl actor was 34 years old. The family of three currently resides in Los Angeles, California.
Also Read: Meet Ted Lasso Actor Brett Goldstein: From Relationship To Net Worth
Remarkable Weight Loss Journey In Midst of Diabetes Diagnosis- Did Billy Undergo Surgery?
Probably, many know the Swissvale, Pennsylvania native as Mike Giggs in Mike & Molly (2010-16), a Chicago police officer with troubles losing weight. But less thought that scenario could turn a nightmare to the actor in reality.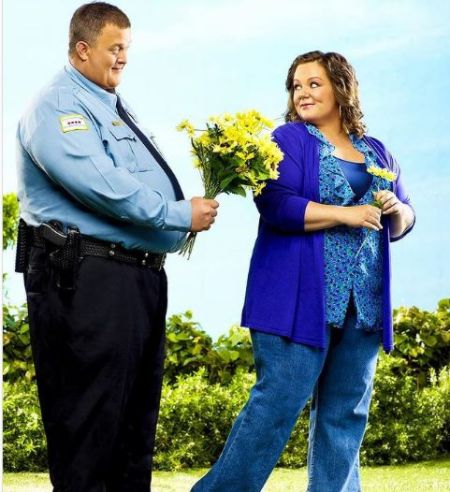 Reportedly, Billy, at one point, weighed 350 lbs (160 Kg), but it couldn't crush his determination to lose weight. The seriousness even increased after the 5 feet 11 inches tall actor got diagnosed with diabetes. In mid- 2017, during a regular check-up, the blood tests confirmed that the American actor with A1C at 7.2% was diagnosed with Type 2 Diabetes.
However, rather than going with any surgical process, Billy Gardell opted for diets plans & therapy. Moreover, he told that unless necessary, he won't have any weight surgery measures on his wish list.
See More: How much is Preston Lacy worth? His Weight Loss, Height, & House
Billy Gardell Major Weight Loss In The Mid-2010s
In an interview with East Valley Tribune in 2011, the Lucky star admitted his problems with weight gains, stating "I grew fact". Even more, he talked about measures to shed body mass.
And by the time, he appeared on The Late Late Show with Craig Ferguson later that year, Billy reportedly lost 45 pounds. Moreover, he hoped & aimed to lose 30 lbs more. All this resulted in strict diet plans and consultations with a therapist. But also let's not forget his sheer will played a vital role as well.
In June 2015, the spokesperson for Round Table Pizza said goodbye to 70 lbs and aimed for losing 80 more pounds. Moreover, in July 2019 interview with Wicked Local Cambridge, Gardell confirmed that for his health concerns, he was sober for 11 years – quit drinking & smoking.
Now, the American actor leads a more healthy life. Surely, anything is possible with determination & hard work!