Who is Mark Fuhrman? Age, Height, Bio, Net Worth, & Wife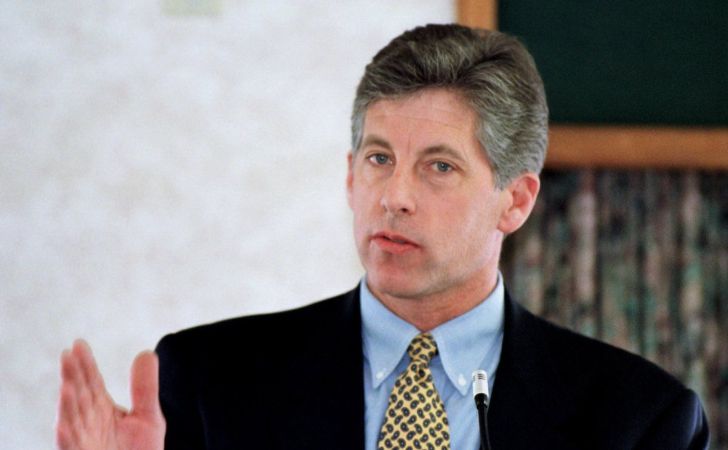 Quick Facts of Mark James Fuhrman
| | |
| --- | --- |
| Full Name | Mark James Fuhrman |
| Net Worth | $3 million |
| Date of Birth | 06 February, 1952 |
| Marital Status | Divorced |
| Birthplace | Eatonville, Washington, USA |
| Profession | ,Author, radio host, and former detective |
| Nationality | American |
| Spouse | Caroline Lody (? - 2000); Janet Ellen Sosbee (1977 - 1980); Barbara L. Koop (1973 - 1977) |
| Height | 6' 2" (1.88 m) |
| Education | Peninsula High School |
| Children | 2 |
View
Mark Fuhrman is a producer, writer, radio talk show host, and former detective of the Los Angeles Police Department (LAPD).
Fuhrman is widely known for his part in the infamous O. J. Simpson murder case. He is currently Fox News Channel's forensic and crime scene expert and hosted KGA's The Mark Fuhrman Show.
Mark Fuhrman: Age & Height
Fuhrman is 68 years old as of 2020. He was born on February 5, 1952, in Eatonville, Washington, as Mark James Fuhrman. Talking about his height, Fuhrman is 6 ft and 2 in (1.88 m) tall.
Childhood, Parents, Education
Mark spent his early years in Washington state. His father, Ralph, worked as a carpenter and truck driver, and his mother, Billie, worked as a waitress. The 68-year old had an older brother who had died of leukemia before his birth. He grew up with his younger brother, Scott Fuhrman. When Mark was seven, his parents divorced and his mother remarried briefly.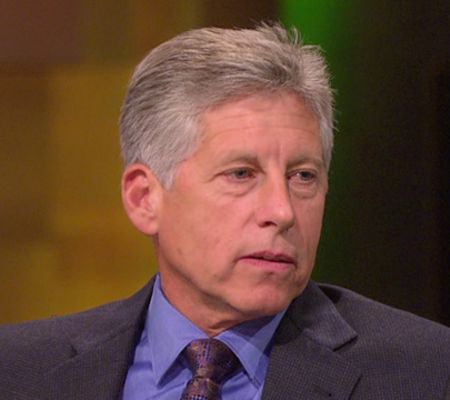 After graduating from Peninsula High School, the former detective went on to join the Marines, where he trained as a machine gunner and military policeman, eventually rising to the sergeant's rank. He left the military and entered the Los Angeles Police Academy in 1975.
What is Mark Fuhrman's net worth?
Fuhrman's net worth is estimated at $3 million, according to Celebrity Net Worth. Fuhrman became a detective in 1989 and remained in the position until retiring in 1995. During his 20 years service in LAPD, he received more than 55 official commendations.
Since his retirement, Fuhrman has written several true crime books, including "Murder in Brentwood" adapted for a television movie in 2002.
Moreover, he worked as a radio talk show host in Northern Idaho and Spokane. He hosted Mark Fuhrman Show on KGA-AM in Spokane, covering local and national topics.
He also frequently appears as a commentator on Fox News and currently serves as a forensic and crime scene expert for the channel. Previously, Fuhrman was an on-air consultant for ABC, CBS, and Court TV.
Role in O. J. Simpson Murder Case
Furhman was a key investigator and witness in the O.J. Simpson murder trial. In the trial, the former football star O.J. Simpson was acquitted of the murder of Nicole Brown Simpson, his ex-wife, and her friend, Ronald Goldman.
Furhman's discovery of a bloody glove behind O. J. Simpson's house went on to be crucial evidence in the trial. Additionally, he had responded to a domestic violence call between Simpson and Nicole in 1985, which resulted in Simpson's arrest for spousal abuse four years later.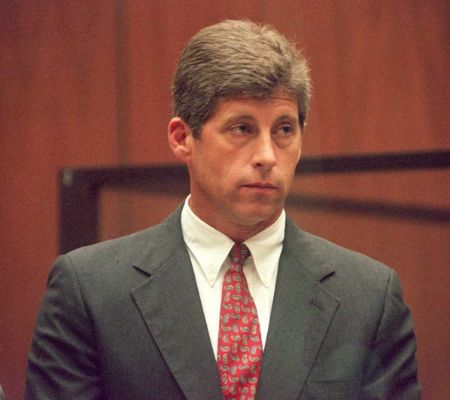 However, Simpson's defense team accused him of planting the glove and alleged that his motivation for doing so was racism. In the trial, Fuhrman was questioned about his use of racial epithets in the past, which he vehemently denied. But an audiotape, now known as The Fuhrman tapes, revealed he had used them repeatedly.
The 68-year-old was then charged with perjury and given three years of probation, becoming the only person convicted of criminal charges in connection with the case.
Wife & Children
Fuhrman has married thrice. He married his first wife, Barbara L. Koop, dental assistant, on November 24, 1973, and separated in 1977.
The 68-year-old married his second wife, Janet Ellen Sosbee, a teacher, the same year on December 17. Fuhrman and Janet divorced in 1980.
Mark married Caroline Lody in the early 1980s, and both became parents to two children. After staying together for nearly two decades, Lody and Fuhrman divorced in 2000.