Skyh Alvester Black is an American dancer, actor, and reality star. The 33 years old multi-talented personality grabbed wide attention for his appearance in the Lifetime reality series Vivica's Back Magic. Moreover, the dancer also was part of TV series like The Chadwick, Hello Cupid 3.0, and Sistas.
Early Years & Family Background
Skyh Alvester Black was born Skyh Alvester Martin on February 16, 1988, in Miami, Florida. He later shifted to Los Angeles, California, United States. He has a brother, Aisha Francis, a choreographer.
As of writing this article, the dancer is 33 years old. He has an approximate height of 5 feet 11 inches. He is American by nationality and Afro-American in terms of ethnicity.
ALSO SEE: Dancing Icon Otlile Mabuse: Net Worth, Husband, Wedding, And Age
Net Worth Is In Million – Movies And Television Roles
The 33-year-old actor has accumulated quite good assets from his career. His net worth, as of September 2021, is predicted to be around $1 million.
In the USA, the average actor salary is $58,256, but the range typically falls between $48,006 and $71,128; so he might be earning in a similar or above range.
In addition to his worth, he also adds up to $1,164.75 – $1,941.25 per sponsor post from his Instagram @skyhblack, with 390 thousand followers.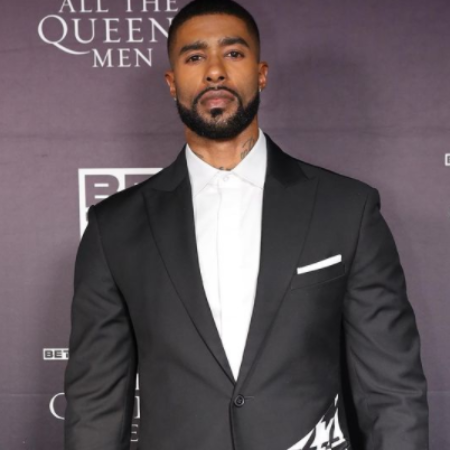 Alvester landed his first professional role in the film Stomp the Yard in 2007. He then acted in the feature film Footloose (box office 63.5 million and budget $24 million) in 2011.
His fame took another height after being cast in the Lifetime reality series Vivica's Back Magic in 2017. The same year, he appeared in the TV series Tales, Lawd Have Mercy, and the film Kinky in 2018.
The Footloose actor played Ali in the television series Hello Cupid 3.0 and Darnell in the TV series The Chadwick Journals in 2019. The following year, he appeared as Raymond in the series Stuck with You and Marlon Masters in the series Pump.
From 2020-2021, Vivica's Back Magic star acted as Jacobi in the television series Sistas. As of now, he is all set to appear in the upcoming television series Lace. 
Besides his acting career, the dancer cum actor is also an occasional singer who has released the single "Overdose" in 2016. He is often remembered by the stage name Alv3ster.
Not to mention, he has also performed alongside renowned faces of the music world, including Beyoncé and Mariah Carey.
What Is His Relationship Status?
'The Chadwick' actor Skyh Black is not married and is possibly single as of right now. He hasn't mentioned anyone as his lover or partner till now.
The dancer keeps his lips sealed when it comes to his personal life. Although his relationship might be a little confusing, his on-screen relationship has always been popular among his loyal fans.
Moreover, the dancer is also very close to his co-stars. He often promotes his big and future projects on his Instagram @skyhblack.
SEE: How Old Is Kristinia DeBarge? Net Worth, Age, Height, And Weight!