Sheldon Streisand- Barbra Streisand's Brother, Alive or Dead?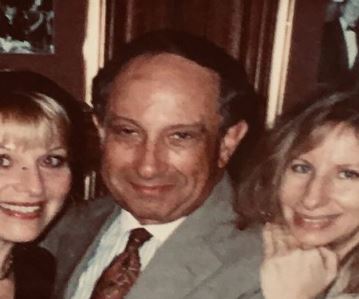 Sheldon Streisand is the brother of Grammy-winning singer and actress Barbra Streisand.
He is a businessman and real estate investor who even partnered with John F. Kennedy Jr. and Caroline Kennedy, the children of the 35th U.S. president John F. Kennedy.
He was nominated for a Grammy Award for Best Album Cover for his sister's album, My Name is Barbra.
Streisand was born in May 1934, in New York City, United States. He is 88 years old as of 2022.
Family and Ancestry
Sheldon Streisand was born Sheldon Jay Streisand to Diana Streisand and Emmanuel Streisand and grew up in a Jewish family. He holds an American nationality and comes from a mixed ancestry of Polish-Ukrainian and Russian.
He is the oldest child of his parents and has two siblings, a sister named Barbra Streisand and a half-sister named Roslyn Kind.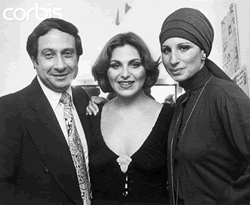 His mother wanted to be a musician and also was a soprano in her early days but later took a job as a school secretary where his father worked as a teacher.
Sheldon's parental grandparents are from Galicia (Poland–Ukraine) while his maternal grandparents are immigrants from the Russian Empire.
Difficult Childhood
Streisand's father passed away from complications from an epileptic seizure when he was just 9 years old. They faced a crisis after his death and even faced poverty.
His mother supported him and his sister by working as a low-paid bookkeeper. However, he and his sister Barbra did not get proper time from their mother as she was busy working to support the family.
She later remarried Louis Kind in 1950 and gave birth to a half-sister Roslyn Kind. However, Sheldon and Barbra never liked their stepfather.
"Louis Kind was very cruel. He would tease Barbara and tell her she wasn't pretty and that she would never amount to anything. Louis was really mean to Barbara. He taunted her continually, telling her how plain she was compared to Rosalind . . ."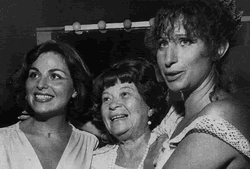 Education and Career
Sheldon attended City College of New York in 1952. At one point after his graduation, he worked in the art department of a leading Manhattan ad agency, Ben Sakheim.
He runs a domestic business company named Sheldon J. Streisand Inc.
Besides, he later co-founded a real estate investment partnerships company Western Properties Associates, Three where he worked as a manager.
Is Sheldon Streisand Married?
Sheldon Streisand is married to his wife Ellen Judith Beards. She was born in 1934 and is 88 years old now.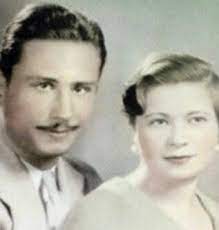 The couple also has a daughter named Erica Streisand. Erica was born while Sheldon worked at Ben Sakheim.
Read: Stelen Keith Covel- Toby Keith's Youngest Son, Owns Several Restaurants
Legal Battle with John and Caroline Kennedy
In the 1970s, the late John F. Kennedy Jr, a lawyer and the son of 35th US president John F. Kennedy, had a real estate partnership with Sheldon.
They had cofounded Western Properties Associates Three of which 99 percent was owned by the established by Jacqueline Kennedy Onassis, the mother of John and Caroline.
However, John and Caroline filed a lawsuit in 1998 claiming that Sheldon sold 50 percent of Western to his wife for the "bargain price″ of $500,000.
They even claimed that the deal was deceitful and asked the court that Streisand and his wife be removed as the general partners and replaced by the partners chosen by them.
Sheldon also claimed that John and Caroline were not the trustees and they had no right to remove him as the general partners.
The case was later settled outside of the court.
Is Sheldon Streisand still Alive?
Sheldon, who is 88 years old as of 2022, is still alive. He grew up in Brooklyn and now lives on Long Island.
On his 87th birthday on MAY 14, 2021, his half-sister Roslyn wished him on his birthday through an Instagram post and wrote:
HaPpY BiRtHdAy to my Big Brother!
Though across the country ….you are always in my heart. Just wish you weren't SHOFAR away, bro!!! Love you so very much….xoxoxo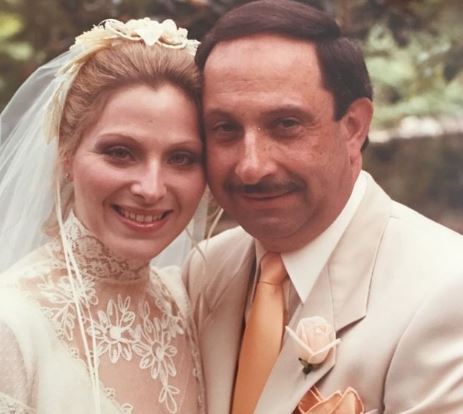 Details about his Sister Barbra Streisand
Barbra Streisand is an American singer and actress born on April 24, 1942 (age 80), in New York City, U.S.
Her debut album The Barbra Streisand Album won the Grammy Award for Album of the Year.
She has released several albums that topped the US Billboard chart including People (1964), The Way We Were (1974), Guilty (1980), and The Broadway Album (1985)
Moreover, she has starred in many movies and even won the Academy Award for Best Actress for her role in the critically acclaimed Funny Girl (1968).
She has so far won two Academy Awards, 10 Grammy Awards, five Emmy Awards, four Peabody Awards, the Presidential Medal of Freedom, nine Golden Globes, and many more.
Is Sheldon's Sister Barbra Married?
Barbra has married twice. She first married Elliott Gould in Carson City, Nevada in 1963.
She has a child Jason Gould with her first husband. Jason also made his TV appearance as her son in The Prince of Tides. They separated after 8 years in 1971.
She then married her second husband James Brolin, who is an actor, producer, and director. They tied the wedding knot on July 1, 1998.
The couple do not have any children. However, she is a stepmother to Brolin's three children from previous relationships.
Besides her marriages, she had several other affairs including with Canadian Prime Minister Pierre Trudeau, hairdresser/producer Jon Peters, Baskin-Robbins ice cream heir Richard Baskin, actor Don Johnson, composer James Newton Howard, tennis champion Andre Agassi, actors Liam Neeson, Jon Voight, and Peter Weller, etc.
You Might Like: Kent Burningham- Late Father of Lala Kent and her Struggle after his Death