Meet Sinner Actress Georgina Cates: Biography and Untold Truth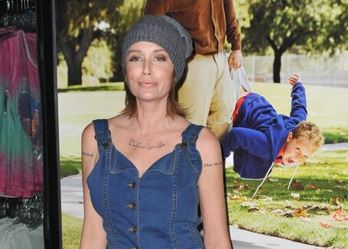 Quick Facts of Georgina Cates
| | |
| --- | --- |
| Full Name | Georgina Cates |
| Net Worth | $1 Million |
| Marital Status | Divorced |
| Birthplace | Colchester, Essex, England |
| Ethnicity | White |
| Profession | photographer, actress |
| Nationality | English |
| Active Year | 1991 |
| Spouse | Skeet Ulrich (1997-2005) |
| Height | 5 feet 7 inches (1.70m) |
| Weight | 60 kg |
| Children | 2 (Jacob, Naiia) |
View
Georgina Cates is an English semi-retired movie and TV actress who is popular for starring as Stella in the 1995 movie An Awfully Big Adventure. Inactive in acting since 2014, Cates is now a full-time owner/photographer, business manager, bookkeeper, marketing executive, social media manager, customer service representative, and photography educator.
Besides, she is also a volunteer throughout the world with Save The Children. She has portrayed in several movies like Clay Pigeons, Sinner, Stiff Upper Lips, and many more.
Aside from her professional life, she also gained fame after marrying her former husband Skeet Ulrich, an American actor. The pair was married for around 7 years but later split. They have twins who are now under Georgina's custody.
Why did Cates and her former spouse Ulrich Divorce? Who is The Closer actress dating currently? Know everything about Cates' Family, Personal, and Professional Life in this article.
What's Georgina Cates' Age?
As of 2022, Cates is 47 years old. She was born Clare Woodgate in 1975, in Colchester, Essex, England. Several sources have mentioned her birthday to be on 14 January but she revealed that she was born in April. In a post shared by 2point4podcast wishing her a birthday, she commented:
Thanks but my real birthday is in April!!! Never trust the internet!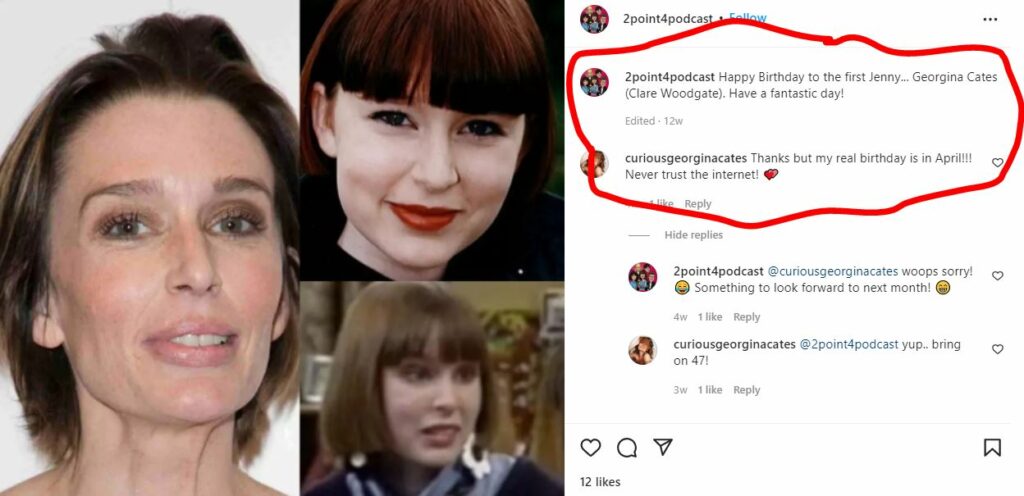 She is English by nationality and has a white ethnic background.
Georgina was born into an ordinary family so there is no information about her parents, siblings, and family. She hasn't revealed about her father, mother, brother, and sisters yet.
When did Georgina Cates and Skeet Ulrich Marry? (Divorce Reason)
Georgina Cates was married to her former husband Skeet Ulrich previously. Cates and Ulrich first met at an Academy Awards and soon started hanging out.
The pair tied the wedding on October 5, 1997, in a small ceremony in Madison County, Virginia. Interestingly, only a preacher and their dog were present at their wedding.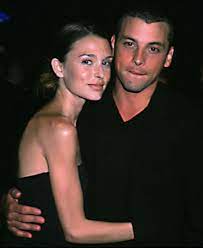 After 4 years into their marriage, Cates and her husband welcomed twins, a daughter named Naiia Rose Ulrich, and a son named Jakob Ulrich on March 9, 2001.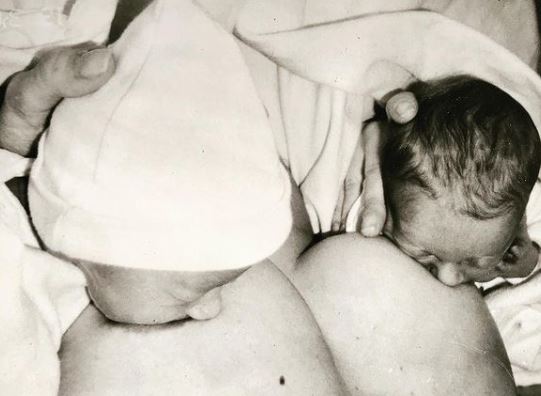 The former husband and wife split in 2007 after 7 years of their relationship. Georgina filed for divorce citing irreconcilable differences in 2005.
Ex-Husband's Career and Affairs
Cates' ex-husband Skeet is an American actor born on January 20, 1970. He is known for starring in movies like Scream, Scream, The Craft, etc. Besides, he has also been appearing in The CW's Riverdale as Forsythe Pendleton "F.P." Jones II since 2017.
Cates' ex-husband Skeet Ulrich married Amelia Jackson-Gray in 2012 after their divorce. They separated in 2015 and he was engaged to Brazilian model Rose Costa in 2016. Unfortunately, they split after a year in 2017.
Georgina Cates' current Relationship Status; Where are her twin children now?
The actress turned photographer is single now and is quite busy personally and professionally. With the photography business aside, she has also been taking care of her twin children who are grown now.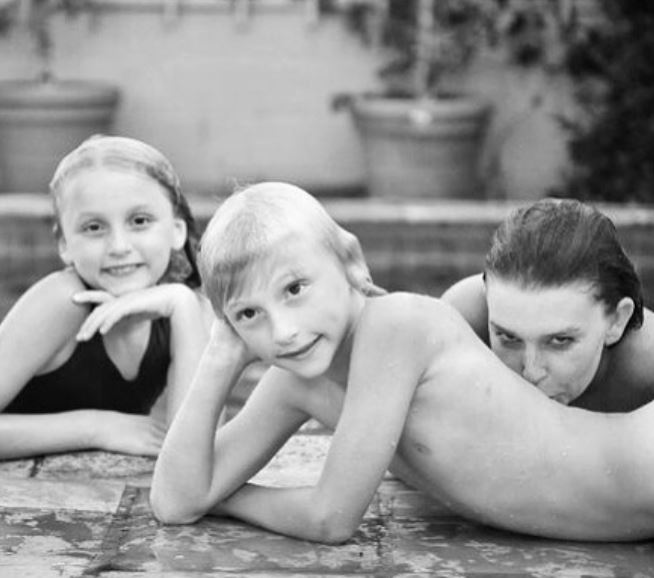 Both of her children are popular celebrities now. Her son Jacob Ulrich is a film actor who has starred in films like Due Date (2010), The Girl on the Roof (2018) and The Wake (2017).
Cates' daughter Naiia is an actress and editor who has played in Due Date (2010), My Fiona (2021) and The Girl on the Roof (2018).
Parents and Children's Bond
Georgina often mentions her children her life. She also calls them her reason to live.
In February 2020, she shared a photo of her children on her Instagram @georginacatescouture while they were infants and captioned it:
Whenever I think about giving up I think of the two people that have never given up on me! @julrich21 and @naiia .. I am so blessed to be your mom…thank you for loving me through the good and the bad..and for reminding me that anything is possible.. you just have to take a leap of faith! 🙏❤️💕#grateful #bestkidsever #blessed #leapoffaith #curiousgeorge #believe #livelifetothefullest
Her children are also close to her husband (their father). They also have shared photos with their dad on Instagram.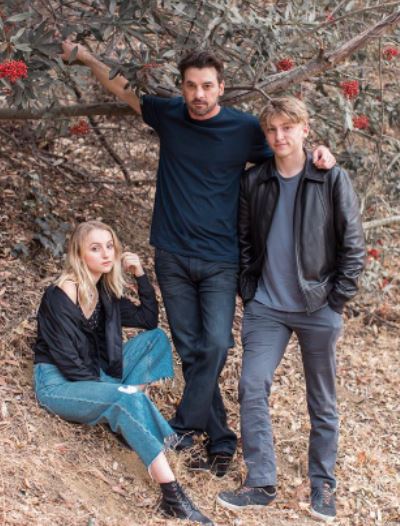 Ex-Husband Did not Pay Child Support
In 2013, Georgina accused Skeet and filed a case against him for not paying child support money which the court had ordered during their divorce settlement.
Ulrich owed $284,861.84 to his ex-wife for the child support which he hadn't paid for months.
Georgina Cates- An Actress turned Photographer
At 16, she made her debut in acting with the TV series 2point4 Children. She left the TV series and played in an episode of The Ruth Rendell Mysteries in 1992.
Georgina soon started getting more roles in movies and series. In 1993, she got many offers and appeared in Casualty Emily, An Exchange of Fire, The Debutante Amber, and The Bill.
After several short roles, she made a breakthrough with her role as Stella in the film An Awfully Big Adventure in 1995. Since then, she starred as a lead in several movies like Illuminata, A Soldier's Sweetheart, Stiff Upper Lip, The Treat, Clay Pigeons, Sinner, The Upshot, The Closer. In 2014, she appeared in Jackass Presents: Bad Grandpa.5, and Everlasting and hasn't played in any movies till then.
Georgina Cates was also interested in photography and was taking acting and photography side by side since the mid-2000s. She has now left acting and is a full-time photographer and also does several works related to it.
The English actress owns a business named GEORGINA CATES COUTURE in Los Angeles since 2004. She has done photoshoots of over 4,500 people to date.
What's her Net worth?
Georgina Cates could have earned millions of dollars through her movies and TV appearances but her passion drove her to photography. She is satisfied with what she is doing now and has been earning well through her multiple professions.
She reportedly earns thousands of dollars through photography with an approximate figure of about $50 thousand annually. Besides, she also does marketing, managing, and training work and charges a good amount.
Cates' even made money through her acting earlier. She must have maintained a net worth of more than $1 Million in 2022.
Cates Height and Weight
Georgina has a perfect height of 5 feet 7 inches (1.70m). Her body weight is around 60 kg.