Lou Pearlman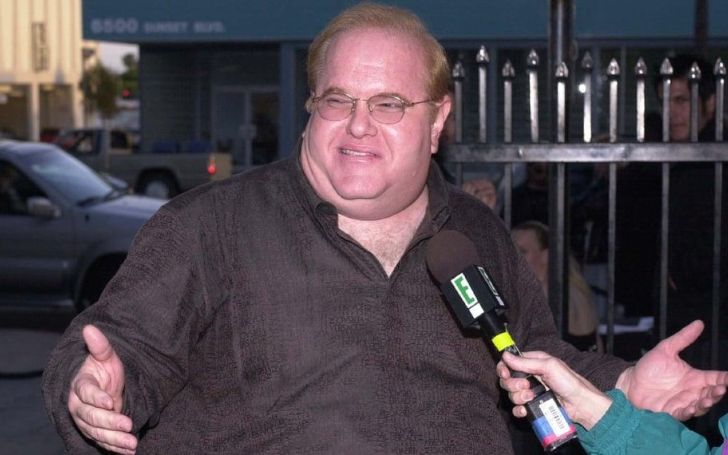 Quick Facts of Louis Pearlman
| | |
| --- | --- |
| Full Name | Louis Pearlman |
| Profession | Record Producer |
| Nationality | American |
View
Louis Pearlman was an American record producer. He was a successful manager for musical bands like Backstreet Boys, Take 5, US5, and NSYNC. At the peak of his time, he was considered one of the powerful kingmakers. He was accused of debts of $300 million and sentenced to 25 years imprisonment in 2006.
Born in Flushing, New York
Louis Jay Pearlman was born on 19th June 1954 in Flushing, New York, United States. He belongs to white ethnicity and holds American citizenship.
He was the only son of dry-cleaning businessman Hy Pearlman and school lunchroom aide Reenie Pearlman. He was raised by his parents at his hometown in New York.
He went to some local school in Flushing, and while he was in that school he worked in the school newspaper to earn credentials and get his first ride in a blimp. His passion leads him to join Queens College. He wrote a business plan for his class project and later used that plan, starting a business with one helicopter.
Law Suits and Scandal
Lau Pearlman was paid as a sixth member of the Backstreet Boys, which lead the band to dissatisfaction. Brain Littrell hired a lawyer and filed a lawsuit against Pearlman with the dissatisfaction of receiving $300,000 for their effort and work. Soon after that NSYNC members also suit for the same reason.
In 2002, more than 2,000 complaints were filed against their talent company for being a fraud. In 2004, Fashion Rock, LLC filed a civil suit for defamation against Pearlman's talent business.
$300 Million Fraud
In 2006, Lau Pearlman was again was in a headline for frauding investors for more than $300 million from banks to invest in Trans Continetal Airlines Travel Servies Inc and  Trans-Continental Airlines Inc which both existed only on a paper. He used fake documents to win investors' confidence in his work and even create a fake financial statement to secure bank loans.
The Federal issue a warrant for Perlmans and was charged with three counts of bank fraud, one mail fraud, and wire fraud. He was sentenced for 25 years in prison for charges of conspiracy, money laundering and making false statements during a bankruptcy proceeding.
Died At the Prison
Lau Pearlman died on 19th August 2016 in Miami Florida from cardiac arrest and infection of the interline of the heart valve. He was scheduled for another surgery, was in the hospital while he died.
Lau was buried 10 days later on 29th August 2016 in the family burial area.
Was Married Man
Lau Pearlman was a married man at the time of his death. He was married to Donna Pearlman. The information regarding their marriage and other information was not revealed by Pearlman.