Kieran Trippier's Hot Wife Charlotte Trippier, a Fashionista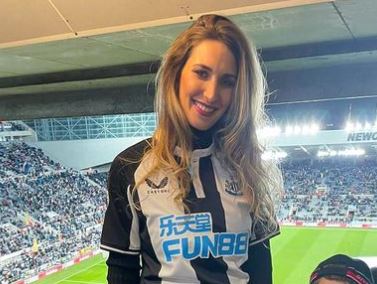 Charlotte Trippier is the wife of an English professional footballer Kieran Trippier. She recently welcomed her third child with her husband in June 2022.
Kieran plays as a right-back for Newcastle United in the Premier League and also represents England National Team.
Charlotte was born in 1993 in England and is 29 years old as of 2022. She also has a sister named Rosie Wray with whom she has collaborated and launched a fashion page on Instagram.
She is also a popular WAG of English footballer like Reece James' girlfriend Mia McClenaghan and Tammy Abraham's girlfriend Leah Monroe.
Charlotte and Kieran married in 2016 and have already spent 6 years blissfully. When did they begin their relationship? What is the secret behind their happy marital life?
Charlotte Trippier and Kieran Trippier's Relationship
Charlotte Trippier and Kieran Trippier are childhood friends and have known each other since a very young age.
They were engaged on June 6, 2015 while on vacation. Kieran got down on one knee and asked her to marry him which she definitely said yes.
They got married after exactly a year on June 6, 2016, in Cyprus.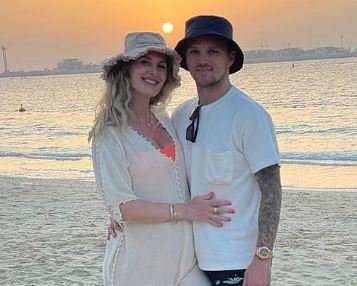 She was already pregnant with their first child during their marriage and the Trippier couple welcomed their first child Jacob in December 2016 only 6 months after their wedding.
Their second child, a daughter named Emme Rose was born in February 2019. Recently, they became parents of their third child in May 2022.
The pair has maintained a very good relationship to date. Her husband always admires her effort to keep their family happy.
On their 6th anniversary, Kieran took Instagram to wish her on their big day and wrote:
6️⃣years. Happy anniversary @charlhtrippier
Thank you for everything you do for me and our family. ❤️
The couple lives a very happy conjugal life with their three children in Newcastle.
Kieran Trippier's Short Bio
He was born Kieran John Trippier on 19 September 1990, in Bury, England. He is 31 years old and holds an English nationality.
Kieran's parents are Chris Trippier and Eleanor Lomax and has three sibling brothers named Chris, Curtis, and Kelvin.
Trippier grew up in Summerseat in Ramsbottom and studied at Holcombe Brook Primary School. He then attended Woodhey High School and played football for the high school team.
As a child, he joined the academy of Manchester City in 1999.
Her Husband's Football Career
Trippier made it into the senior team of Manchester City in 2009 but was loaned to Barnsley for two seasons. He then laid another season for Burnley on a loan.
He joined Burnley on a permanent deal in 2012 and played for three seasons. After that, he joined Tottenham Hotspur for £3.5 million.
Kieran represented the club for 4 years and joined Atlético Madrid on a three-year contract, for a fee of £20 million plus add-ons. He played for three seasons for Atletico.
Thereafter, he signed with the Premier League club Newcastle United on a two-and-a-half-year contract for a fee of £12 million plus add-ons.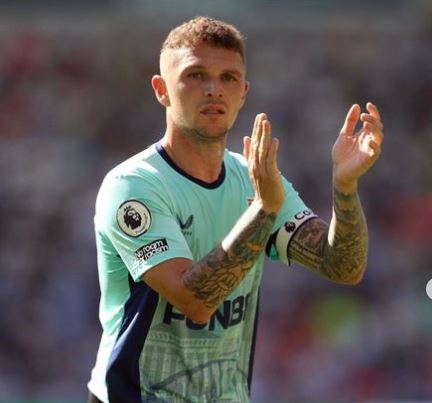 Trippier is also a member of the England National Team and has been a regular member since 2017. He was also named to the England national team squad for the 2018 FIFA World Cup.
Height and Weight
Charlotte possesses a very attractive body figure. She has a perfect height of about 5 feet 5 inches and weighs around 55 kg.
Mrs. Trippier has brown hair and gray eyes.
Kieran Trippier stands at a height of 5 ft 10 in (1.78 m).
Social Media
Charlotte is on Instagram as @charlhtrippier. She has kept her account private so only her followers can view her profile.
Moreover, she also has another account @styleupsisters which she has collaborated with her sister as a fashion page. They frequently post photos of their outfits and other personal stuff on the account.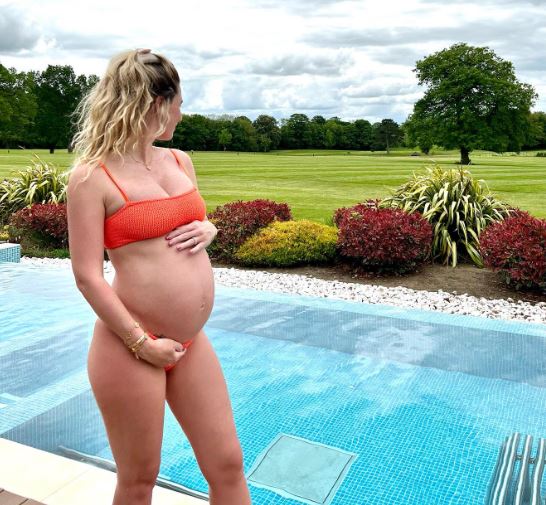 However, her husband Kieran has kept his account @ktrippier2 public and frequently shares his family photo.
Charlotte Trippier Net worth and Salary
Charlotte run a fashion page on Instagram with her sister where they share their daily outfit. But other than that she doesn't have any job.
Charlotte is currently raising her children with Kieran who supports the family.
Her husband has a net worth of $10 million. He earns a weekly salary of £144,231 and the annual salary is reported to be £7,500,000.
Recommended: Mason Mount's Girlfriend Chloe Wealleans-Watts: No Longer Together???