Janelle Ann Kidman- Nicole Kidman's Mother's Tragic Life After Husband's Death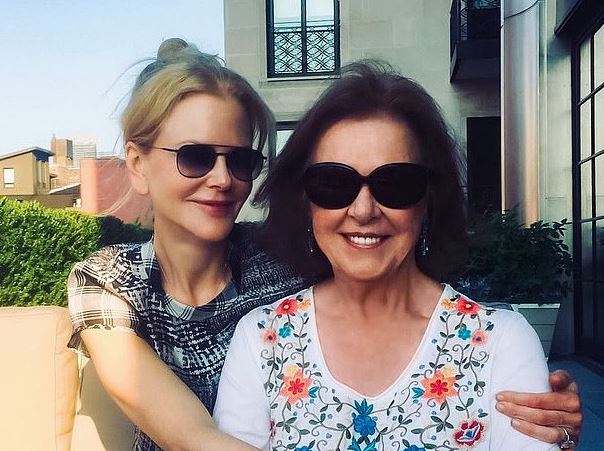 Quick Facts of Janelle Ann Kidman
| | |
| --- | --- |
| Full Name | Janelle Ann Kidman |
| Birthplace | Australia |
| Ethnicity | Irish and English |
| Profession | Nursing Instructor |
| Nationality | Australia |
| Marital Status | Widow |
| Spouse | Antony Kidman |
| Children | 2 (Nicole and Antonia Kidman) |
View
Janelle Ann Kidman is the mother of Australian-American actress Nicole Kidman. She is a former nursing instructor and also edited her husband Antony Kidman's books.
She was married to Antony for 40 years since 1964 and welcomed two beautiful daughters, Antonia Kidman and Nicole Kidman. Her husband passed away in 2014.
Janelle was born Janelle Ann Glenny in Australia on March 13, 1940 and is 82 years old. She holds both Australian and American nationality and reportedly comes from Irish and English ancestry. Besides, there are several unknown facts about Nicole's mother that people have been wanting to know.
Read the article till the end to find information about her family, husband, married life, career, and more.
Who is Janelle Ann Kidman's Husband?
Janelle was married to Antony Kidman, an Australian biochemist, clinical psychologist, and author. She even edited her husband's books.
They got married in 1963 in the United States where they had moved on education visas. The couple lived for some time in Honolulu, Hawaii, USA.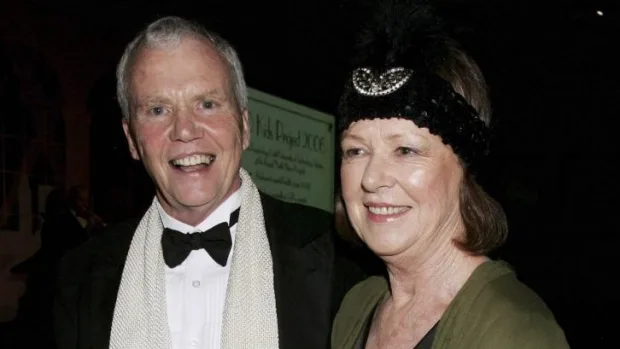 Mrs. Kidman was also an activist and was a member of the Women's Electoral Lobby. She and her husband also participated in anti-war protests opposing to the war in Vietnam.
She welcomed her first child Nicole Kidman on June 20, 1967, while the second daughter Antonia was 14 July 1970.
Their first child was born in the USA, The couple then returned back to Australia after 2 years and relocated in Melbourne where their second daughter was born.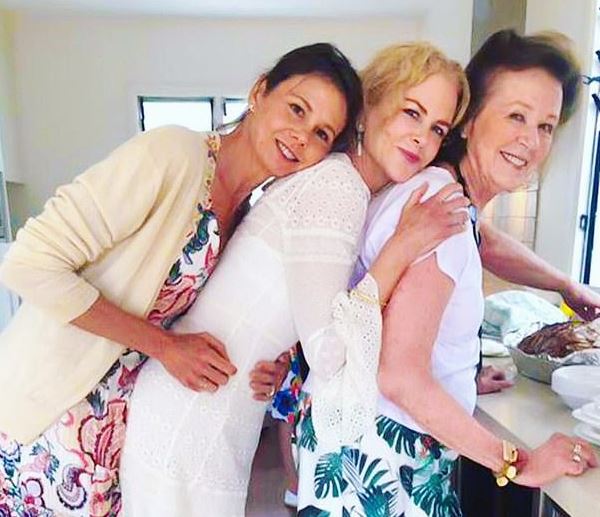 Their older daughter is an actress while the younger Antonia is an Australian journalist and TV presenter.
Antonia has married twice. Her first husband is Angus Hawley who tied the knot with her in February 1996 in the Monte Sant' Angelo Mercy College chapel.
Her sister Nicole attended the wedding with her then-partner Tom Cruise.
The younger daughter of Janelle Ann shares four children with him, two daughters, Lucia (born in 1998) and Sybella (born in 2007), and two sons, Hamish "Hamey" (born in 2001) and James (born in 2003). They divorced in May 2007.
In April 2010, Antonia married Craig Marran, a businessman from Singapore. They are the parents of two sons Nicholas (born December 2010), and Alexander Norman Kidman Marran (born December 2012).
Also See: Laura Char Carson- Untold Truth of Sofia Carson's Mother
Her husband Antony Kidman's Bio and Death
Antony was born to parents Arthur David Kidman and Margaret Emily Mary Callachor on 10 December 1938 in Randwick, in New South Wales, Australia.
He studied Bachelor of Science at the University of Sydney and graduated with a Master of Science degree from the University of New South Wales.
He then completed his Ph.D. in biochemistry at the University of Hawaii at Manoa.
After his graduation, he moved to the US and started working at the National Institute of Mental Health at St. Elizabeth Psychiatric Hospital. He then returned to Australia and worked as a lecturer at Monash University and the University of Technology in Sydney.
Antony Kidman died due to a heart attack at the age of 75 on 12 September 2014 in Singapore. He had gone there to visit his younger daughter Antonia.
Proud mother of Nicole Kidman
Janelle's first-born Nicole is an actress and producer. She is a multiple award-winning and one of the highest-paid actresses.
Kidman made her acting debut in Bush Christmas and gained worldwide fame for her roles in the 1989 thriller film Dead Calm and the 1990 action film Days of Thunder.
She is known for starring in the movies like Far and Away, Batman Forever, To Die For, and Eyes Wide Shut and has won an Academy Award, a British Academy Film Award, two Primetime Emmy Awards, and six Golden Globe Awards.
Nicole was born Nicole Mary Kidman on 20 June 1967, in Honolulu, Hawaii, the U.S. Her parents are Janelle Ann Kidman and Antony Kidman.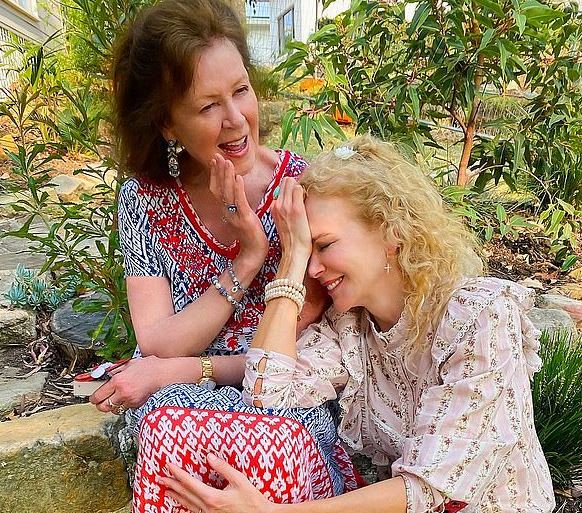 She has a younger sibling sister named Antonia Kidman. She comes from Irish, English, and Scottish ancestry.
The Oscar-winning actress holds dual citizenship of Australia and the United States.
During her childhood, Nicole studied at Lane Cove Public School and North Sydney Girls' High School. Moreover, she learned acting at the Phillip Street Theatre.
Janelle Taken to Hospital due to a Heart problem
In 2016, Janelle suffered a heart scare and was admitted to a North Shore hospital. She hadn't been the same since her husband died two years ago in 2014.
"Janelle was taken to hospital last week but has since been taken home. Her daughter Antonia is home here and with her, but it wasn't a mercy dash, she was already home. They are of course concerned, but if it was anything super serious, Nicole would have been home straight away."
In January 2022, her daughter Nicole returned to Australia to take care of her as she wasn't feeling well.
Net worth and Earnings
Janelle, 82, lives a retired life and is now supported by her daughters. She lives in an apartment whose bills are paid by her kids. There is no details about her properties and net worth.
During her professional career, she worked as a nursing instructor through which she earned her living.
Her daughter Nicole is one of the world's highest-paid actresses and makes millions of dollars for her movie appearances.
She reportedly earned $22 million between September 2019 to 2022 out of which $10 million was from Netflix's The Prom and $1 million per episode from HBO's The Undoing.
Nicole's net worth is estimated to e around $250 Million. Moreover, she also owns several properties worth millions of dollars.
Celebrity Mother: Melissa Canaday- Mother of Sarah Hyland and Ian Hyland