Inside the Life of Stephanie Kurtzuba; Where is she now?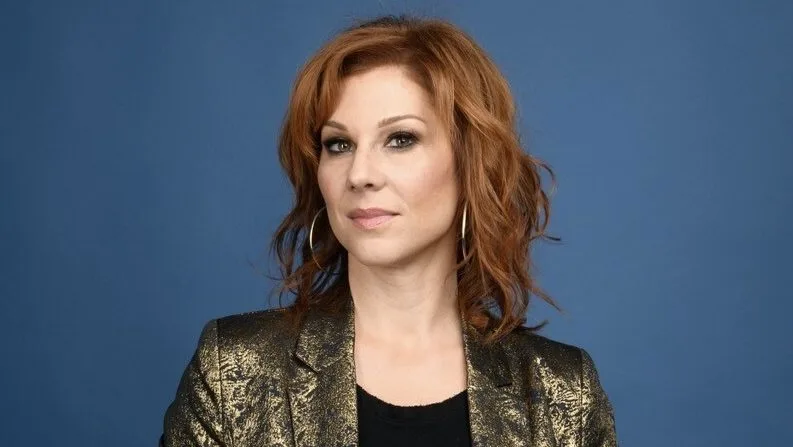 Stephanie Kurtzuba is a New York-based American actress and producer who is popular for her acting roles in movies like The Wolf of Wall Street (2013), Annie (2014), and The Irishman (2019). She also has recurring roles in TV series like The Good Wife, Grey's Anatomy, etc.
Besides acting, Stephine owns West Lanes Bowling Center in Omaha with her father and two siblings. It was built by her maternal grandparents in 1955. During her childhood, she spent a lot of time at the bowling alley.
"I remember running up and down the concourse practicing cartwheels and using the dance floor in the lounge after school to rehearse my dance recital numbers. It was a second home to me and now my children. My boys only get to visit about once a year, so when they do, they eat it up."
Stephanie has been working on the advertisement of Red Baron Pizza since 2017.
Age and Family
Stephanie was born on March 20, 1972, in Omaha, Nebraska. She is 49 years old as of 2022. Born to mother Connie Pirruccello and father Ray Kurtzubahe, she has two siblings.
She attended Omaha Central High School and after her graduation, she studied journalism at the University of Nebraska-Lincoln. She later dropped out of college to study acting at New York University's Tisch School of the Arts.
Kurtzuba was interested in acting from a very young as and appeared in her debut role at the age of 10. She even received the Miss Nebraska Pre-Teen pageant for her role in the musical Oliver.
Is Stephanie Kurtzuba Married? (Husband and Children)
The cast of The Good wife, Stephanie is a good wife in real life too. She is married to her husband Joshua Coakley since 2005 and has been together for more than 16 years now.
Stephanie and her husband Joshua first met each other while performing in a show at the Alley Theatre in Houston. She was a cast in the play while Joshua worked in the props department.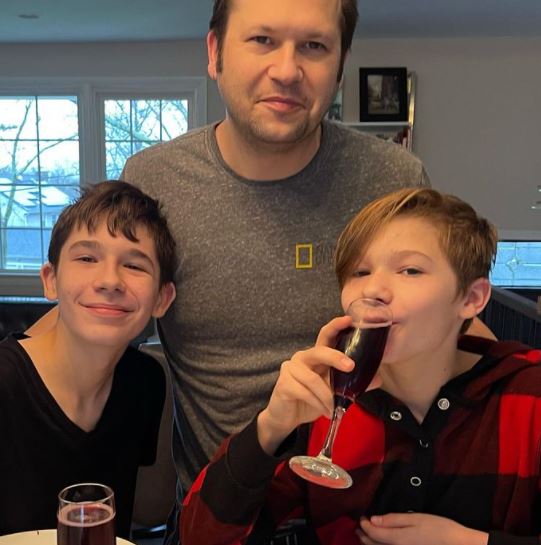 The couple is the proud parents of two children; both sons named Calvin and Dexter. Their elder son Calvin is 14 years old while the younger Dexter is 12.
The family of four currently resides in New York.
What's her Net worth?
The Irishman star has appeared in dozens of movies and TV series. Besides, she has also worked on Broadway and in theatres. Stephanie has been earning well from her acting career. Her net worth in 2022 is estimated to be around $2 Million.
Kurtzuba was a part of the movie The Irishman which was made at a budget of $343,000 and grossed around $8 million. The movie "made" $32.5 million for Netflix from U.S. accounts, plus an additional $5.4 million from international accounts.
She was also a part of the box office hit movie The wolf of wall street which grossed $392 million worldwide.
Besides, she also owns a bowling center with her family which makes a huge income.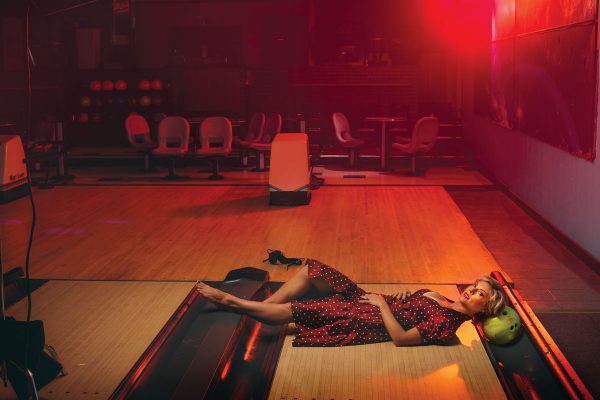 Stephanie Kurtzuba Career and Hit Movies
Stephanie started her acting career in Broadway shows and debuted with The Boy From Oz in 2003. She soon received offers from movies and TV series and appeared in Knots, a movie, and Law & Order, a TV series in 2004.
Her other Broadway shows are the revival of Stephen Adly Guirgis' Our Lady of 121st St., the Joys of Sex, and Bat Boy: The Musical. She then starred in movies like Anne, To Dust, Away we Go, etc. She also portrayed in the Wolf of Wall Street alongside Leonardo DiCaprio as the only female stockbroker at the company.
Moreover, her TV series credits include The Good Wife on CBS, The Leftovers on HBO, the Paramount Network miniseries Waco, Law & Order: SVU on NBC, Elementary on CBS, and Bull on CBS etc.
Read: Where is Laneya Grace now? Details about her Age, Family, Relationship, Height, and MORE